4 August 2015
Words by Carlie Tucker
A recent study of business travel trends show that a growing number of Australian business people are heading stateside for professional pursuits. American Express Global Business Travel tracked all air travel for Australia-based professionals from March 2014 to April 2015. The results indicate that seven of the top 10 destinations outside of the Asia Pacific area were key US cities. 
While Asia remains a major business focus for Australian professionals, the USA is certainly a growing trend. Here is how the list stacked up:
London, United Kingdom
New York, United States
San Francisco, United States
Los Angeles, United States
Houston, United States
Amsterdam, Netherlands
Chicago, United States
Dallas, United States
Orlando, United States
So, with so many professionals expanding their business interests across the Pacific, we have compiled a few helpful reminders about travelling through the US. From airport security to turning right on red, these are our top USA travel tips.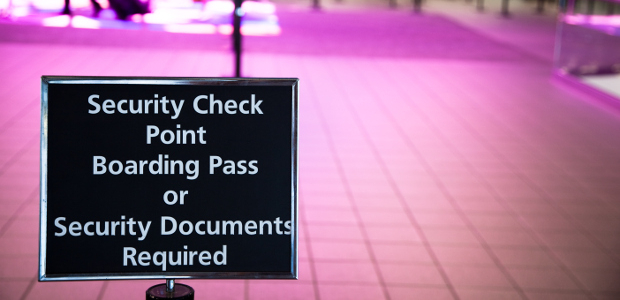 Airport
It seems that every traveller you run into has a story about struggling through a US airport. While there are a few procedures to go through, the reality is it's usually a painless process that can be sped up if you know what to expect. Knowledge is power after all.
What to do when going through customs:
Fill out your entry card as clearly and accurately as possible.
Expect the border agents to ask a few questions about your travel purposes.
Provide concise and professional answers to their questions.
What not to do when going through customs:
Don't be alarmed if border agents/TSA staff seem angry or abrupt; they're not. They're just doing their jobs.
Don't try to charm the border agents; save the jokes or witty answers for another audience.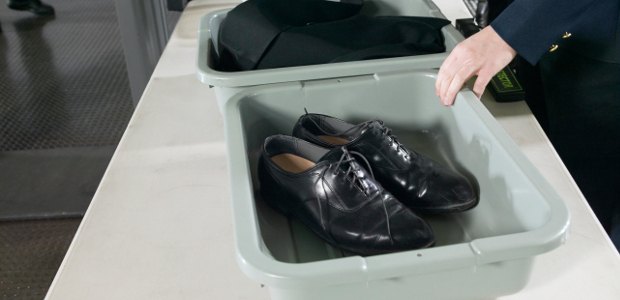 What to do at airport security:
Expect longer security lines and give yourself plenty of time before your flight.
Have your boarding pass in hand.
Dress with security in mind, including slip on shoes and minimal accessories.
Remove your shoes, belt and everything from your pockets that might set off the metal detectors.
If you're required to pass through an x-ray scanner, take everything out of your pockets before proceeding through the scanner.
Once you've passed through, pick up your things and move away from the security line. Most airports will have a seating area nearby so you can organise yourself before going to your gate.
What not to do at airport security:
If you don't have a boarding pass, you can't go through security.
Don't hold up the line by fumbling around with everything last minute.
Don't bring more than 3.4 ounces (100mls) of any liquid.
Don't make inappropriate jokes or comments.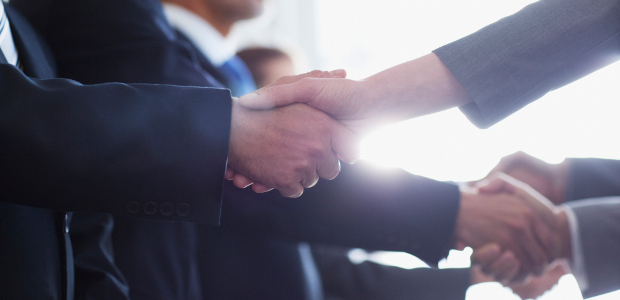 Business Etiquette
Americans are gracious and welcoming hosts when it comes to conducting business with overseas professionals. Though, if you want to ensure a great first impression, keep these tips in mind:
Maintain a well groomed and professional appearance. Suits are appropriate.
Punctuality is important; plan to arrive to meetings on time if not a few minutes early.
Greet with a firm and confident handshake, maintaining eye contact.
First name greetings are generally acceptable; though, in more formal situations use titles and surnames until invited to use first names.
Communicate clearly and directly.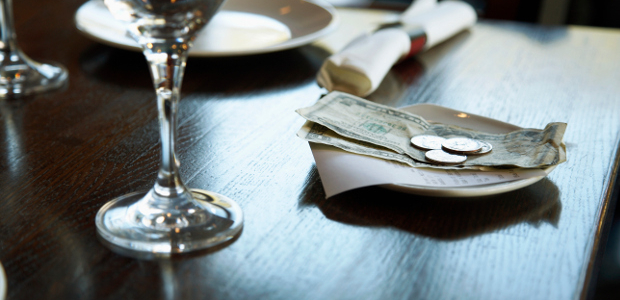 Tipping
Tipping is one of the most common cultural practices in the USA. It also happens to be one of the most confusing if you come from a country that doesn't often leave tips. Of course, it's never required, and if you feel like you have received exceptionally bad service, you don't have to leave a tip. It's expected though and most service industry workers do put in the work to ensure a generous tip.
So, the question remains, when should you tip? If you're ever in doubt it's best to tip, with 20% being a good standard. To further remove any question, here are most situations travellers find themselves in when a tip is expected: 
Restaurant service staff (waitresses, waiters): 20% of your final bill
Bar tenders: $1 to $5 per drink
Taxi/Shuttle Drivers: 15% of your final fare or $1-$5 per person (add a couple extra dollars if your driver helps you with your baggage)
Valet attendants: $1-$5 when your car is brought around
Hotel porters: $1 to $5 per bag
Housekeeping staff: $1 to $5 per night
Tour operators: $5-$10 at the end of your tour
Curbside check-ins: $1 to $5 per bag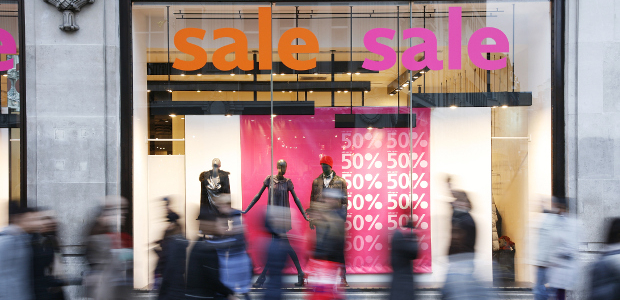 Shopping
The USA is filled to the brim with top retails stores. Big names stand next to boutiques, providing a satisfying variety of stores to shop 'til you drop. The relatively low prices are just icing on the cake! When you head out in search of a little retail therapy, here's what you should know:
Don't limit yourself to the cities. Outlet stores often sit on the suburban fringes and are worth the trip for the mega bargains.
The price on the tag doesn't include sales tax. Depending on what state you're in, a further percentage will be added when you pay at the counter.
Clothing sizes are based in inches and generally run a bit larger than other countries.
US electronics run on the local 110 voltage system and may not be compatible with overseas systems.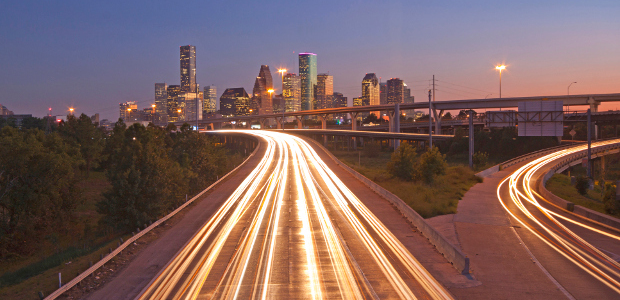 Driving
Getting around major US cities is easily done via taxis or public transport. Though, if you do need to drive a car, don't be intimidated. The lanes are wider and the number of differences to driving in Australia is actually pretty minimal. Other than the steering wheel being on the other side of the car, here are a few road rules to brush up on:
Drive on the right hand side.
Always wear your seatbelt.
Each state will have its own road laws, though the majority are similar across the US.
With the exception of New York, you can turn right on a red light when it's safe to do so unless otherwise posted.  
At four way stops, the person who stopped first goes first, followed by the second, third and so on. If two drivers arrive at the same time, give way to the driver on the right.
School buses frequently stop to let off children. When this happens, stop behind them as overtaking them is illegal.
On highways, stay right unless you're overtaking someone at which point immediately get back in the right lane so any drivers behind you can pass. The only exception is when you're nearing an on-ramp with merging traffic. Move to the left lane to allow merging traffic to do so safely. Once past the merging traffic, move back to the right lane. 
If you're headed to the USA on business through the month of August, you're in luck! FCBT and United Airlines are offering clients the chance for a free upgrade to Economy Plus*! All you have to do is book any United Airlines economy seat through your Travel Manager between 5 August and 30 August 2015. For more information or to book your seat, call us on 1300 797 826.
*Terms and conditions apply