13 September 2016
Words by Carlie Tucker
When it comes to comparing Australia and the USA, the latter is often summed up as similar but completely different. This is especially true when it comes to business travel. On the whole travelling around the USA for work is easy with many customs and practices being exactly the same as they are in Australia. Though there are a few details that are very different in the USA and easily overlooked ...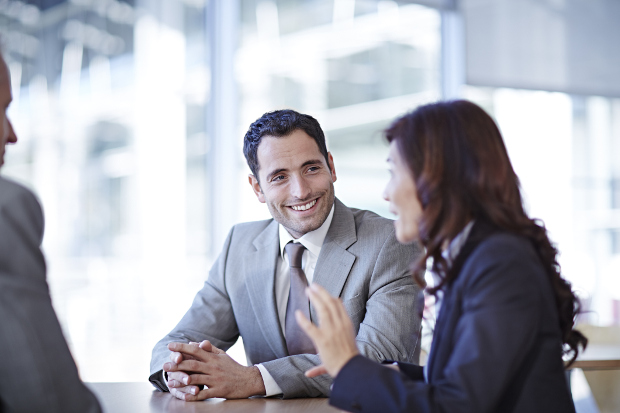 Business Customs
As with most places around the world, first impressions are an important part of conducting business in the USA. From appearance to behaviour, there are several details to keep in mind to ensure you leave a lasting impression in all the right ways.
Dress code: Professional attire always applies in the USA. Both men and women should dress suits. Gents, plan on a jacket and a tie. Ladies, a dress or skirt suit with jacket is appropriate. You suit should be properly tailored and your appearance should be well-groomed.  
Greetings: When meeting someone (for the first time or hundredth time), a smile and firm handshake are always appropriate. Maintain appropriate eye contact with each person you are greeting. A handshake is also appropriate at the end of a meeting as you say goodbye.   
Timing: Being late to any meeting is a major faux pas in the USA. Plan accordingly to ensure you arrive at least 10 minutes early.
---
Looking for more USA travel tips?
How To Breeze Through US Airport Security
The Complete USA Tipping Guide
---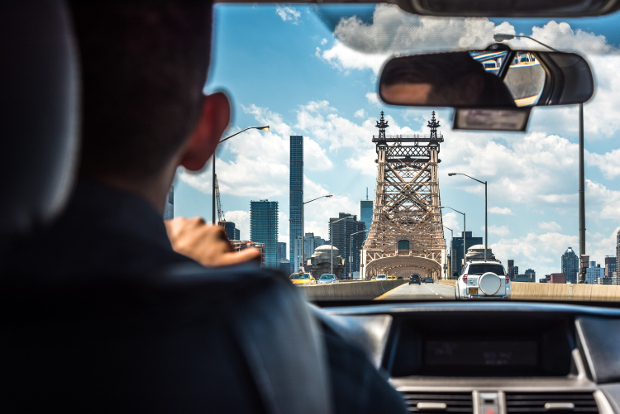 Driving
Driving in the USA is surprisingly easy. Roadways are generally generous and easy to navigate. This is especially true outside of major cities. While it may take some time getting used to a few of the obvious differences, it won't be long before you're navigating your destination like a pro.
Car rentals: Most major rental companies require drivers to be at least 25 years old to rent a car in the USA. That being said, if you're at least 21, you can still rent from the majority of major providers but it will come with an increased daily fee. 
On the right: The biggest difference about USA road rules is driving on the right. That means the driver's seat is on the opposite side of the car and all controls (such as signals and windshield wipers) are swapped around. That being said, one of the first things you'll probably do when you set out is accidentally hit the windshield wipers when you're trying to signal. Don't worry, it happens to everyone on their first try. 
50 States: If your business trip should take you across state lines remember that each state has their own road rules. While the majority of them will be the same or very similar, it's worth brushing up on each state's laws and regulations ahead of your trip.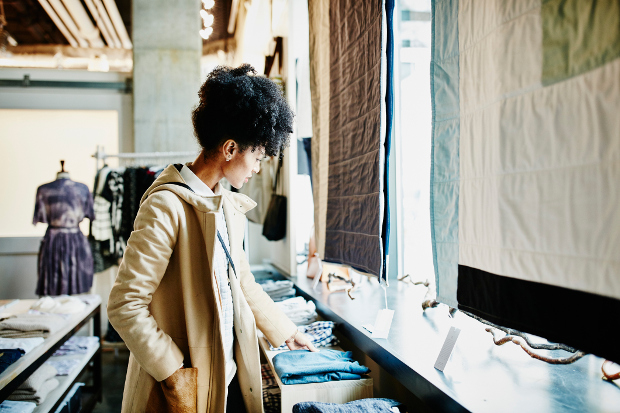 Shopping
Most travellers, corporate and leisure, tend to make time in the USA for shopping. Thanks to lower pricing on many items, you can often stock up on things like clothes while travelling and save a bundle! Though, there are a few differences to keep in mind so you're not caught off guard at the shops.
Cash: Almost everything can be paid for by debit or credit cards in the USA, which means there's really no reason to carry large amounts of cash with you. Even leaving tips (more on that later) can be done electronically in most situations. It's best to keep a few dollar bills in your wallet for cases when you may need them, but otherwise expect to give that plastic a good workout when shopping.  
Sales tax: Most states charge sales tax on all items for sale (except Delaware, Montana, New Hampshire and Oregon). Be it clothing, food or otherwise. What's more, each state charges their own percentage, ranging from one to nine per cent. These percentages are calculated on your total purchase price, which means they are not figured into the cost of each item. It's worth keeping in mind when browsing. 
Electronics: It can be tempting to load up on electronics while in the USA due to lower prices; however, US electronics operate on 110 volts. Australian electronics operate on 240 volts. The outlet plugs are also different. If you attempt to plug an electronic from the US without a proper converter, it will burn out almost immediately.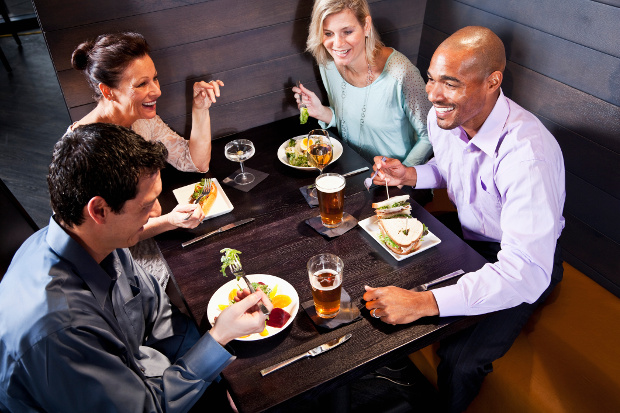 Restaurants & Bars
There's bound to be plenty of eating and drinking out if you're travelling through the USA for work. From business meetings to simply grabbing a bite after a long day at the office, you're likely to find yourself in a restaurant or two. This is another area where Australia is pretty different from the US, so don't forget these handy tips.
Tipping: Tipping in the USA may not be mandatory but it is considered extremely rude not to. This is especially true at restaurants and bars. Any time you're served, expect to leave a tip. At restaurants, it's generally 15-20 per cent of your total bill. For drinks, leave a couple dollars per drink for the bar tender.  
Portion sizes: The USA prides itself on generosity, which definitely comes across in food portions. With the exception of fine dining, if you're eating out, expect much larger serving sizes. Of course, this doesn't mean you have to finish everything on your plate. It is not considered rude to leave food behind. Keep in mind, though, that many restaurants will plate up leftovers to-go if you like. Just ask for it to be boxed up when you get your bill. 
Good food: Most travellers associate the USA with greasy burgers and fast food. Sure, this is abundantly available, but the dining scene is not defined by this stereotype. In fact, international cuisine is widely available throughout all 50 states, and for every drive-thru you'll find just as many other establishments that serve up delicious fare with healthier options to choose from. 
Other Travel Articles You Might Like...
Request an appointment with a Business Travel expert