7 October 2015
Words by Renae Robinson
A ritual can magically make travel simpler or provide a peaceful moment in the work day; it can be a way to keep homesickness at bay (Violet Crumble, anyone?) or to reward yourself for a job well done (helllooo whiskey!). Here are some tried and tested on-the-road rituals from business travellers.
Before Travel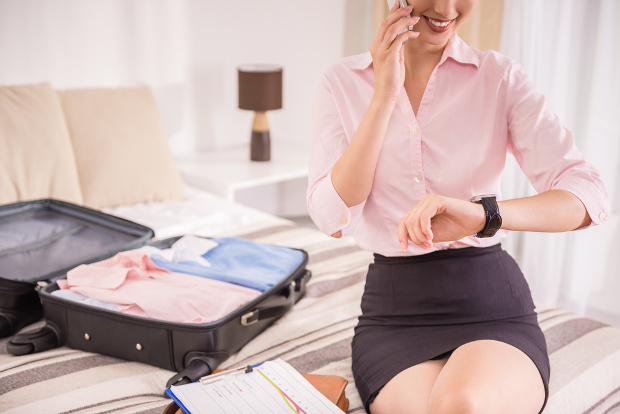 Oxford University Press national sales manager Narelle Macdonald has her pre-travel ritual down to a fine art.
"I pack the night before," Ms Macdonald says. "I check in online on the Qantas app the day before. I book my taxi on an app the night before and have a regular taxi driver in Melbourne who I text the night before with my flight number ... I leave home one hour and five minutes before my flight's departure time."
The bulk of her travel is domestic, flying between her Sydney base and head office in Melbourne. She travels at least 15 times a year.
At The Airport
Ms Macdonald picks up the Sydney Morning Herald at the Qantas club, as well as an apple or mandarin to fly with.
"The mandarin is better in case somebody 'crop dusts' on the plane," she says. "I always buy a bottle of water before I get on the plane and I also bring a bottle of water with me."
She also makes a habit of asking to be put on an earlier flight, even without a flexible ticket. "I managed to do it 12 times in a row in 2013. I am a gold frequent flyer now and I think that helps."
Rainforest Alliance senior business development and marketing adviser Anita Neville is based in Melbourne and travels about every eight weeks, mostly to South-East Asia, particularly Indonesia.
Ms Neville has her international travel ritual down pat and frowns upon holiday travellers who cause hold-ups at security.
 "I'm really ruthlessly efficient with what I carry on – I always take a bottle for water with me when I travel abroad, because I like to have lots of water on a flight. It's always empty and refillable so I can just fly through security," she says.
"Then in Melbourne Airport, when you get to the first set of toilets, there's a really handy fill tap before you hit the gate, so I fill up there.
"I have a ridiculous level of sensitivity to which shoes I can wear – I make sure it's something really easy to get off, and I know it has no metal spikes in them or would set off scanners. I want to be able to get through quick."
---
Learn from the best. 5 Habits Of Successful Business Travellers
Have trouble filling the time? The Best Gaming Apps For Airport Entertainment
---
On The Plane
Ms Macdonald, who suffered from a fear of flying for many years, finds rituals helpful to keep the fear at bay.
 "As someone who couldn't get on a plane for 13 years, I am ridiculously proud of my gold frequent-flyer status," she says. "The people who run the Qantas Fearless Flyer Program are heroes in my eyes and changed my life."
Her ritual is to put noise-cancelling headphones on as soon as she gets to her seat – "I don't like listening to people talk about plane 'incidents' or bad weather when I am on a plane".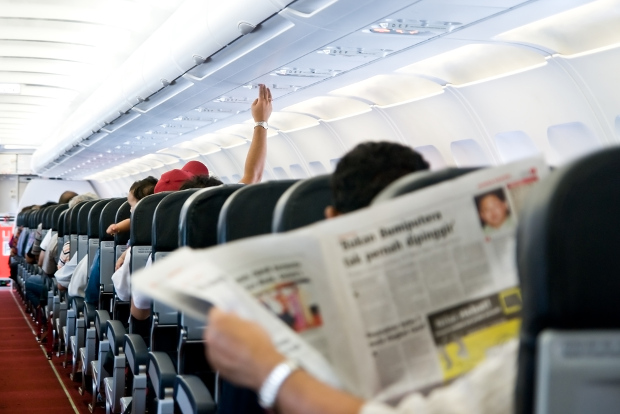 "I always like to have a newspaper because the crossword is an excellent focus for the brain. I have Sudoku on the phone and I now travel with the Kindle, so I've got a book to read. The water goes in the back of the seat ... and I always have chewing gum on the way up and the way down."
She often works on the way to Melbourne but always relaxes on the way home – a ritual Ms Neville also follows.
"I usually do a day flight out and I always work," Ms Neville says.
"I love planes for thinking and writing because no one can get me. I can't be interrupted by a child, the phone won't go," she says. "I abhor Wi-Fi availability on planes – that should be a metal cylinder of protection from the outside world. But on the way back, all of that goes out the window. I make a beeline for a newsagent and buy the trashiest, Kardashian-filled magazine I can find – usually two – and I ravenously go through it."
She also brings a travel toothbrush and toothpaste on board for a little pick-me-up ritual. "Brushing your teeth makes you feel better."
At The Hotel
Whether it's a long or short stay, unpacking is one ritual to make your hotel feel like home.
Ms Neville describes herself as "a total unpacker".
"I like to be in the space. I always set my toiletries up the same way – I always have my face cleanser, and my shower gel and my shampoo and always put them in the shower so I'm not looking for them. I always put my toothbrush and toothpaste in a glass because I like them standing up."
Ms Macdonald goes a step further: "I always travel with eucalyptus oil. It's great as a disinfectant, to rinse a bath if it looks a bit dodgy."
Just Because
There's nothing like a small reward when you're far from home. Ms Macdonald always travels with a Violet Crumble chocolate bar.
"I am crushed that they are discontinuing the production of the Violet Crumble," she says. "Sometimes you just need a little taste of home and that for me is the perfect thing. Sometimes I don't even eat it, but just knowing it's there is a good thing."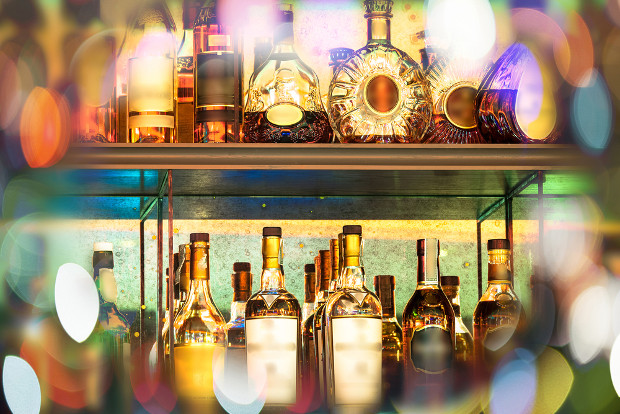 Ms Neville has her own reward ritual: "I always buy whiskey on the return journey – single malt, usually one bottle, sometimes two." This is a 'thank you' to her partner for looking after the children.
Be Flexible
Don't get too rigid about your rituals. Says Ms Neville: "Last year I was travelling to Jakarta or Bali every six weeks or so. I caught the same plane each time. I was at the airport at seven and had the exact same breakfast at Cafe Vue in Melbourne airport. I did this for a year. It was their scrambled eggs with sauteed mushrooms.   
"But they changed their menu – they don't offer that particular combination now, which is gutting. I was on that flight in August and went to do the exact same thing and it totally threw me off."
Other Travel Articles You Might Like...
Request an appointment with a Business Travel expert