29 July 2016
Words by Carlie Tucker
Virgin Australia recently announced their plans to add in-flight WiFi to a selection of their fleet. The news was confirmed by CEO John Borghetti at the launce of the airline's new long haul international business class cabin in Los Angeles last week.
"In-flight WiFi has the potential to transform air travel as we know it. We are determined to give Virgin Australia customers the best possible combined connectivity and entertainment experience in the air," he said.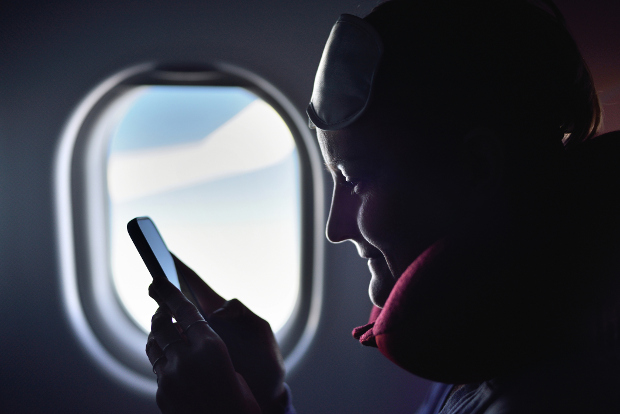 The new addition will be added to the Boeing 737-800, Boeing 777 and Airbus A330 aircraft, rolling out from mid-2017. The new in-flight connectivity comes as a bid to entice business travellers, but the airline is confident it will offer widespread appeal as WiFi in the skies is becoming all the more important to travellers of all ages.
Plenty of American airlines have integrated this service, with many more quickly jumping on board in order to attract customers with the latest cabin capabilities. But what about Australia? How many airlines servicing Australian destinations are WiFi-friendly? Here's a quick look at where we stand as of 2016:
---
Looking for more in-flight entertainment? 
Top Podcasts For Business Travellers
Movies For Business Travellers
---
Qantas:
Earlier this year, Qantas announced plans to incorporate in-flight WiFi thanks to a new partnership with ViaSat that will tap into the nbn network. In-flight trials are set for late 2016 with a single Qantas Boeing 737 aircraft being retrofitted with the equipment. A full rollout is expected across the Domestic fleet of A330s and Boeing 737s in early 2017. The services are billed as the world's best in-flight WiFi experience, featuring speeds up to 10 times faster than standard onboard WiFi.   
Virgin Australia:
In-flight service is set to begin across a selection of Virgin's fleet from mid-2017 (see above).
JetStar:
This Aussie low cost carrier hasn't announced any recent plans to incorporate in-flight WiFi. Currently, all passengers are offered the opportunity to take advantage of their in-flight entertainment system, which includes movie, TV, games and music streaming services. This comes at an additional cost for Economy passengers, while Business Class passengers receive complimentary access along with noise-cancelling headphones. Passengers can also use their own devices gate-to-gate but they must be switched to flight mode.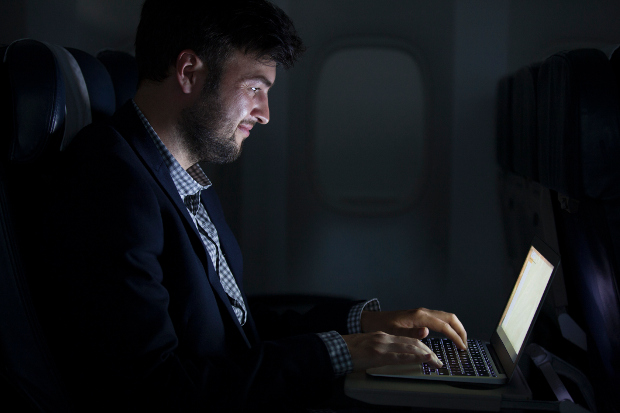 Tigerair:
Like its competitor above, Tigerair doesn't currently have any plans in the works to integrate in-flight connectivity. As far as in-flight entertainment, this airline is all about BYO. Their entertainment system is available via an app that can be downloaded prior to your flight, with free and paid packages available. Gate-to-gate usage is allowed with devices switched to flight mode. Complimentary or for-hire tablets are not available on board. You must download the app to your own device.
Emirates:
One of the pioneers of onboard WiFi, Emirates has been offering this service to their customers since 2011. In 2014, the major airline announced complimentary WiFi services, which has continued into 2016. Currently, passengers onboard all of the A380 aircraft and a selection of Boeing 777s have access to 10MB of free data. For a nominal fee, this can be upgraded to 500MB to keep you connected through your entire flight. Keep in mind, WiFi is not available on their A330 or A340 aircraft.
Etihad:
Etihad has also been offering in-flight WiFi services to their passengers for quite some time. The airline currently features connectivity across their Airbus A380s, Boeing 777s and Boeing 787s, allowing passengers in all classes to use WiFi for an additional fee. Packages start at approximately $5AUD. Mobile services are also available that allow you to use your own data plan while flying. Charges are similar to international roaming charges and are applied directly by your domestic mobile service provider.  
Other Travel Articles You Might Like...
Request an appointment with a Business Travel expert