23 June 2017
The 24th annual World Travel Awards for Asia and Australasia was held on Sunday, 4 June 2017, at the luxurious Grand Kempinski Hotel in Shanghai. Attended by 250 travel industry leaders, as well as government leaders, luminaries and international media, the night celebrated the organisations that have pushed the boundaries of industry excellence.
While there were plenty of winners on the night, here are some of the highlights: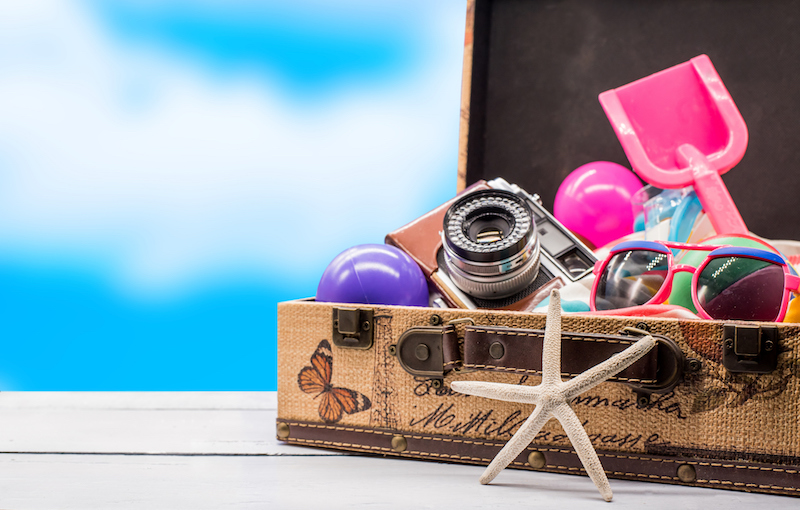 TAKING TO THE AIR
Australasia's Leading Airline: Air New Zealand
Also taking out the win for the award of Australasia's Leading Airline Brand, Air New Zealand has now won this award for nine years running. This year they went up against Air Tahiti Nui, Fiji Airways, Jetstar Airways, Qantas Airways and Virgin Australia, but despite the tough competition, Air New Zealand managed to clinch the top prize yet again.
Australasia's Leading Airport Lounge: Etihad Airways Premium Lounge, Melbourne Airport 
As Etihad's largest Premium Lounge outside of Abu Dhabi, it offers travellers a fine dining restaurant experience, mixed with a chic city cocktail bar. Guests are able to relax before their flight, enjoy high-speed Wi-Fi connectivity, world-class hospitality and fresh, locally sourced food.
Asia's Leading Airline Brand: Singapore Airlines
Also taking out the award for Asia's Leading Airline – First Class, Singapore Airlines have been recognised with multiple wins at the World Travel Awards for the last five years in a row!
DOING BUSINESS
Australasia's Leading Business Hotel: InterContinental, Sydney
Also taking out the win for Australasia's Leading Executive Club Lounge, and Australia's Leading Hotel this year, the InterContinental in Sydney is set within the beautiful Treasury Building of 1851 and offers harbour views, luxurious rooms, inspiring meeting spaces and state-of-the-art business functionality.
China's Leading Business Hotel: Grand Kempinski Hotel, Shanghai
The hosts for this year's Gala Ceremony, the Grand Kempinski also won the award for Asia's Leading Conference Hotel. Offering a signature flair for service, together with a European luxury mixed with Shanghai dynamism, Gala attendees got to see firsthand why the Grand Kempinski was a worthy winner.
Asia's Leading Airport Hotel: Hong Kong SkyCity Marriott Hotel, China
If you have a stopover in Hong Kong – whether for a business trip or personal holiday – you won't go wrong with a stay at the SkyCity Hotel. Located on the edge of Lantau Island, near the Hong Kong International Airport, its superb location and luxurious offerings make it the perfect place for business or pleasure.
Australasia's and Asia's Leading Business Car Rental Company: Hertz
Winning this award for 3 years running for Asia and for the last two years for Australia, Hertz also won an additional two awards at this years' Gala. And with 90 years of experience and excellent service, it is easy to see why.
ESCAPE THE BUSTLE
Cook Island's Leading Boutique Hotel: Little Polynesian
Little Polynesian has won this award every year since 2008, earning it a reputation as an award-winning 4.5 star luxury boutique resort. It offers guests sophistication, seclusion and serenity, all whilst surrounded by white sand beaches and panoramic lagoon views.
Vietnam's Leading Beach Resort: Vinpearl DaNang Resort and Villa's
Overlooking the ocean, in a prime location on Non Nuoc Beach, Vinpearl is a luxurious holiday paradise. This was their first win in this category, but has been nominated for various awards for the last two years.
Australasia's Leading Beach Resort: Bora Bora Pearl Beach Resort and Spa
With some tough competition from various Beach Resorts in Fiji and French Polynesia, the Bora Bora Pearl Beach Resort and Spa was a worthy winner. Located on 17 waterfront acres, the thatched-roof bungalows of the resort offer the perfect island getaway.
Congratulations to all of the winners in the Australasia and Asia regions – the World Travel Awards are the ultimate travel accolade, and it was a wonderful evening celebrating the excellence that is present across all sectors of the travel industry.
Images courtesy of Getty.
Other Travel Articles You Might Like...