10 September 2017
Follow Flight Centre consultant Greer Gardiner as she samples the best Vancouver has to offer, as seen on new TV series produced by Flight Centre: 48 Hour Destination. The catch? She only has 48 hours to experience it all.  Here's her action-packed Vancouver itinerary to inspire your travel dreams.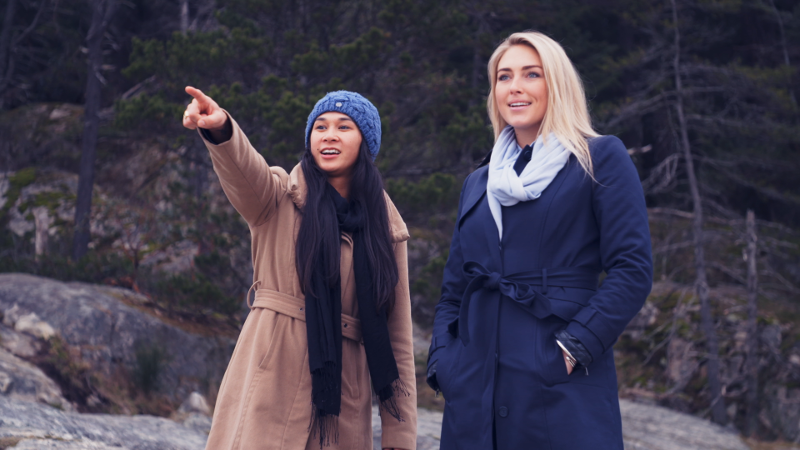 Day 1
12pm Light House Park
After touching down in Vancouver, Greer meets up with Eppa Lea Turniawan, a local Vancouver Flight Centre consultant. Eppa Lea and Greer meet at Light House Park, where the giant Douglas fir trees and red cedars set a beautiful scene.
1pm Capilano Sky Bridge
Eppa Lea takes Greer to the famous Capilano Sky Bridge, a suspension bridge that extends through the gorgeous Canadian wilderness across the scenic Capilano River.
3pm Granville Island Brewery
After a beautiful walk, Greer and Eppa Lea head inside, as it's getting a bit chilly! Greer has heard that Vancouver is known for its microbreweries, and Eppa Lea has a place in mind.
They visit the Granville Island Brewery, where they sit down with brewmaster Mike for an inspiring chat and a very satisfying sample of delicious craft beer with amazing tortillas, burgers and fries.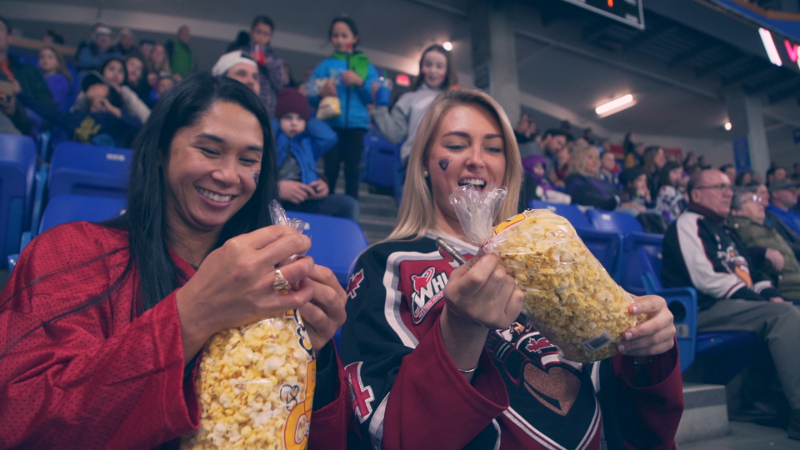 5pm Giants Stadium
It wouldn't be a true Canadian experience without an ice hockey game! Greer and Eppa Lea take their seats in the packed-out Giants Stadium, where the passionate crowd cheer and jeer with the ups and downs of the game. The girls tuck into hotdogs and other stadium food and soak up the ambience of the vivacious fans.
7pm Gastown
After the excitement of the game, Eppa Lea takes Greer to Gastown, Vancouver's oldest neighbourhood. They get the quintessential selfie in front of the Steam Clock and enjoy wandering around the historic shops, cafes and buildings of this scenic suburb.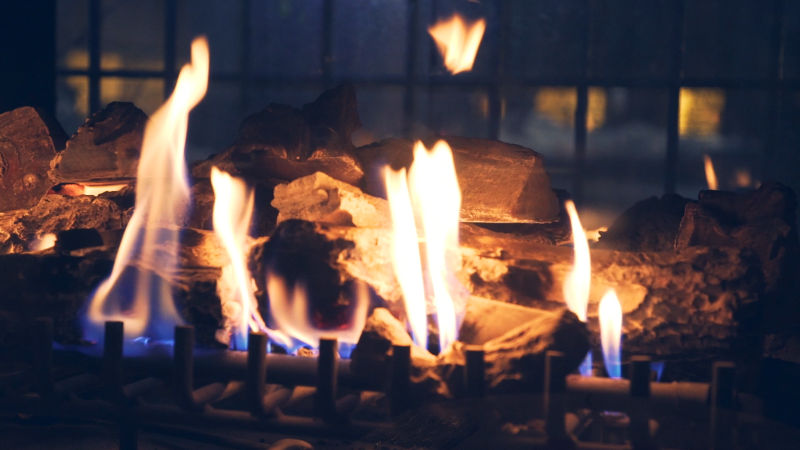 8pm Black+Blue
Eppa Lea is excited to bring Greer to Black+Blue restaurant, a bustling three-level steakhouse with an inviting fireplace and luxury decor. The girls are hungry after their big day, and relish their delicious steaks and perfectly matched wines. The beautiful setting and food create the ideal atmosphere for an enjoyable dinner. 
10pm The Clough Club
It's been a big day, but Eppa Lea can't let Greer miss out on a nightcap at her favourite bar. They take a seat at trendy Gastown bar The Clough Club, and kick back with a cocktail and enjoy the vibes. 
DAY 2
6am Loden Hotel
Over a delicious breakfast at the boutique Loden Hotel, Eppa Lea explains to Greer that the best way to check out Vancouver is via bike. Luckily, Loden Hotel offers a bike rental service, and after their meal, the two set off for an adventure in Stanley Park.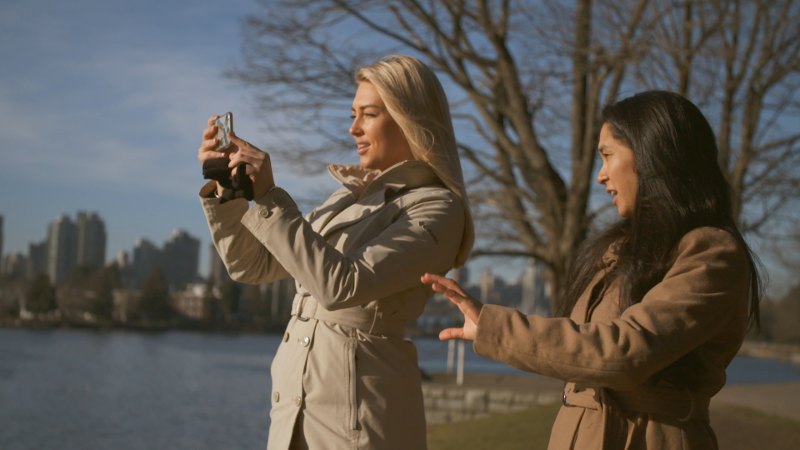 6:30am Stanley Park and Downtown Vancouver
Cycling is a fresh way to get a charming perspective of Vancouver, and Greer and Eppa Lea explore the waterfront, stopping occasionally to admire the views from beautiful Stanley Park.
7am Seair Seaplanes
Now that Greer is acquainted with Vancouver, Eppa Lea decides it's a great time to show her friend the sights from the air. Seair Seaplanes takes them on an unforgettable journey over the landscapes of British Columbia, taking in the forests of Stanley Park, the sparkling waters of English Bay and Vancouver's cruise ship capital – Canada Place. Greer and Eppa Lea admire The Lions peaks and enjoy breathtaking scenes of the North Shore before coming back down to earth and chatting with the pilot about their exhilarating experience.
10am Horseshoe Bay and Howe Sound
The girls make their way to Horseshoe Bay, where they are greeted by the captain of the vessel they'll sail on to Howe Sound. Greer and Eppa Lea are in awe of the views of snow-capped mountains, stunning water and wildlife that greet them on their exploration of Howe Sound.  After disembarking in Squamish, the girls are pleased to see Sebastian Tirtirau, a fellow Flight Centre Canada consultant, who leads them to the car that is waiting to bring them to their next exciting destination: Whistler.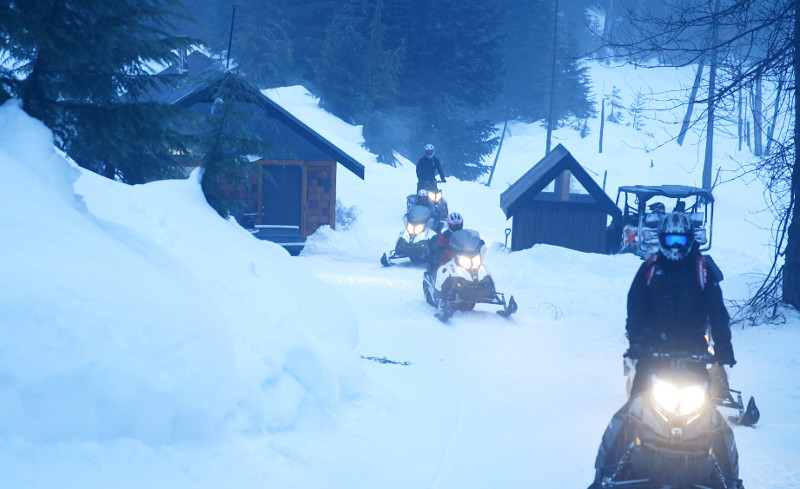 1pm Blackcomb Snowmobile
Eppa Lea and Greer are in for a frosty treat: exploring Blackcomb mountain from the saddle of a snowmobile! They meet up with Jeff, the operator of Blackcomb Snowmobile, who explains the route they are about to take through winter wonderland. Greer, Eppa Lea, Sebastian and their snowmobiling guides embark on an epic adventure past frozen lakes, breathtaking lookout points and fantastically beautiful winter landscapes. They take a break in a log cabin and warm up with a hot drink, cookies, and an insightful chat. Then it's back to the slopes for the thrilling trip back!
4pm Whistler
After a thrilling day, Greer, Eppa Lea and Sebastian head into Whistler Village and nab a seat by the fire at Earl's, a multi-level restaurant with a fabulous atmosphere. After enjoying hearty burgers and reliving all the highlights of their day, the girls happily settle into their comfortable rooms at the Fairmont Chateau Whistler.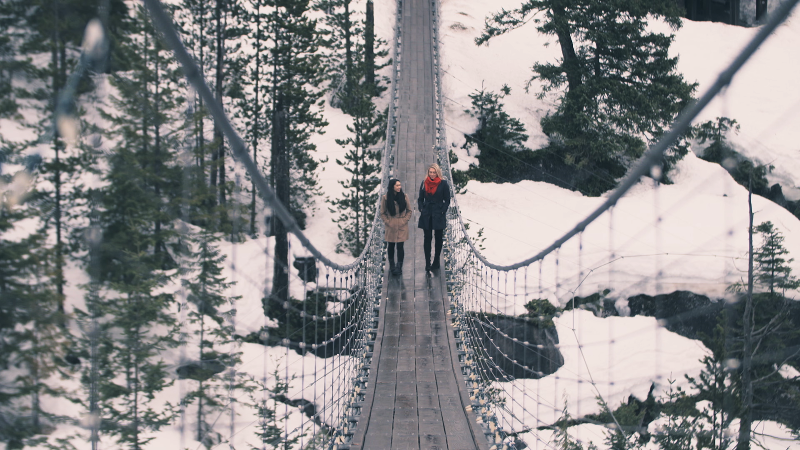 DAY 3
8am Sea to Sky Gondola
Eppa Lea and Greer make an early start for Squamish, where they're aiming to squeeze in one last sightseeing experience before Greer has to fly home. The girls board the Sea to Sky Gondola, and it takes 10 minutes for the carriage to climb 885 metres above sea level, where Greer and Eppa Lea can't get enough of the sweeping views of the Howe Sound and Coast Mountains. At the top, Eppa Lea leads Greer to the Chief Overlook Viewing Platform that juts out over dizzying heights to offer a truly jaw-dropping view of the heavenly surrounds.  The Sea to Sky Gondola is an incredible way to wind up Greer's 48-hour adventure in Vancouver.
Watch the full episode of 48 Hours in Vancouver on Sunday at 3:30pm on Channel Ten or stream on tenplay.com.au. For more information, visit www.flightcentre.com.au/48hour
Other Travel Articles You Might Like...