10 September 2017
A session tearing around Whistler's Backcountry via snowmobile might not be one of the first things on your Vancouver itinerary. If you're not too familiar with the area, you possibly don't realise that the urban jungle is merely a hop, skip and a jump from the winter wonderland of Whistler (equally desirable for summertime adventure, FYI).
Whistler Blackcomb is one of the largest ski resorts in North America, and famously played host to the 2010 Winter Olympic Games. The area boasts a variety of terrain including stunning blue lakes and some of the most incredible panoramic mountain vistas, and the 90 minute drive from Vancouver is just as spectacular.  Of course you could spend an entire week on the mountains, skiing, snowboarding, tobogganing and snowshoeing your way around, but with only 48 hours, Greer, Sebastian and Eppa Lea headed straight for Blackcomb Snowmobile.
Eppa Lea introduced the guys to her good friend Jeff who knew exactly how to show the trio the best parts of Whistler's winter playground when time was of the essence. Blackcomb Snowmobile runs skidoo adventures through the Backcountry, taking guests on adrenaline inducing tours deep into the frosty forests of British Columbia, discovering hidden gems, frozen lakes and high alpine bowls. It didn't take long to sell Greer on this one!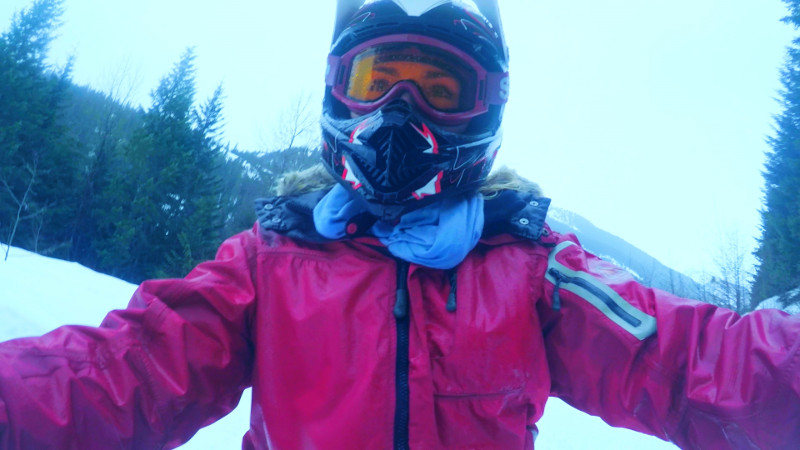 After kitting up in wind proof layers, Jeff took the team out to their skidoos – if you're unfamiliar, just imagine jet skis built for snowy terrain that move at the speed of a motorbike. Safe to say that once they got going, there wasn't any stopping them. Hustling through a combination of groomed trails, untouched terrain and crossing icy frozen lakes all while taking in the dazzling surroundings gave Greer quite the introduction to Whistler.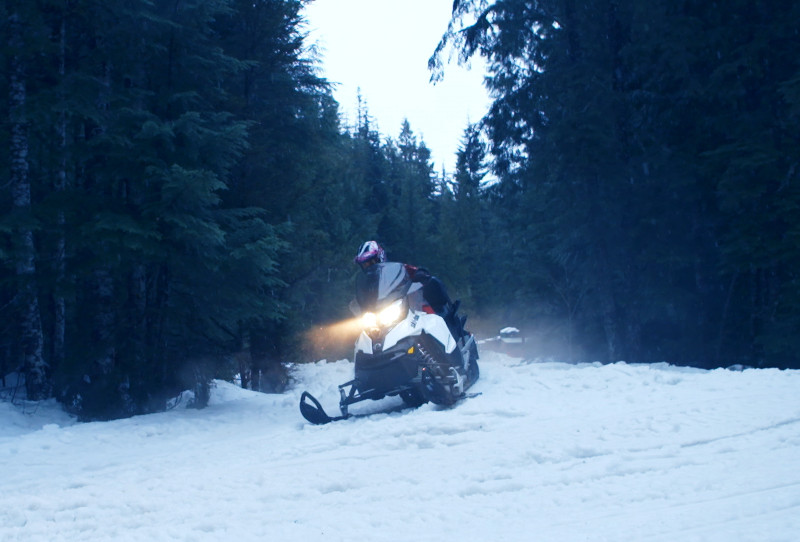 Jeff's itinerary took them away from the crowded main thoroughfares allowing the trio time stop at scenic look outs and take in the natural beauty at their own pace.  'Off the beaten track' couldn't have been more fitting, and the guys were able to see the sights through the eyes of a local. It wasn't long before Jeff led them to a log cabin nestled in the snowy trails for a well earned break.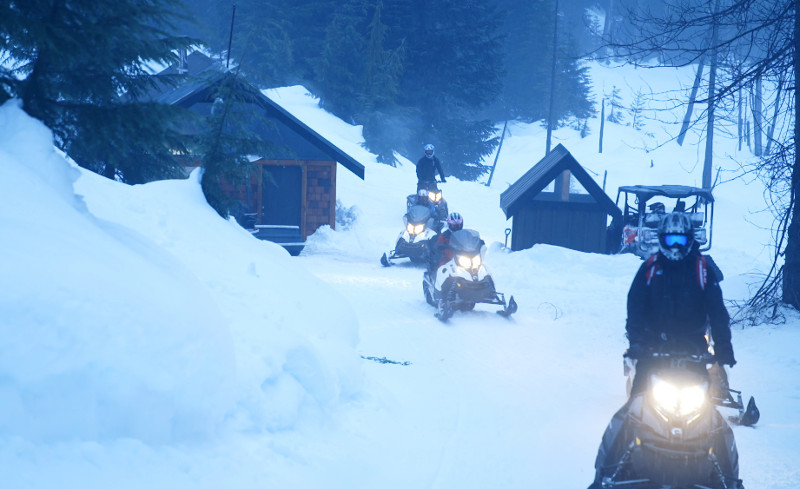 After warm spiced Canadian apple juice, homemade sausage rolls and freshly baked cookies in front of a crackling fire, the guys felt defrosted and rejuvenated, ready for the trek back to basecamp. After winding their way through the wilderness, taking hair pin bends like pros and making a few stops for mandatory selfies, the adventure came to a end. Greer couldn't wipe the smile off her face or the glow from her cheeks.. she had just experienced the ultimate Blackcomb experience.