16 August 2012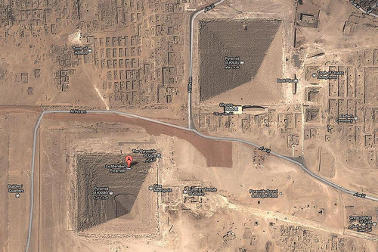 Satellite archaeology researcher Angela Micol recently wrote on her website, Google Earth Anomalies, that she's sighted two previously undocumented pyramids in Egypt using Google Earth. "One of the complex sites contains a distinct, four-sided, truncated, pyramidal shape that is approximately 140 feet in width. This site contains three smaller mounds in a very clear formation, similar to the diagonal alignment of the Giza Plateau pyramids," wrote Micol.
While nothing can ever beat seeing amazing structures with your own eyes, here at Flight Centre, we thought we'd use google satellite view to admire ancient structures that continue to capture our imagination.
Here are our top five structures from the sky.
The Pyramids of Giza, Egypt
Angkor Wat, Cambodia
The Colosseum, Italy
Taj Mahal, India
Teotihuacán, Mexico
Other Travel Articles You Might Like...