6 December 2014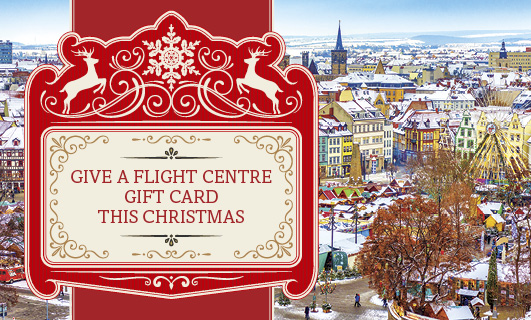 Every year Bing Crosby dreams of a white Christmas and in the Northern Hemisphere at least, the long-departed crooner usually gets it. When wintry clouds close in, it's time for Europe's Christmas markets to kick-start a month-long procession of Yuletide festivities.
There can be few more atmospheric settings than sipping mulled wine in the midst of a bustling Christmas market, as snow tumbles from metallic-grey skies and gaudy strings of lights cut through the winter gloom. I should know, having myself spent several winters carousing through the Christmas markets of Cologne.
Cologne's Christmas markets are legendary, with busloads of tourists travelling from all over Europe to take in the festivities in this scenic cathedral city. However, Germany is not the only country to boast memorable Christmas markets, with the Yuletide cheer stretching from Brussels to Edinburgh and beyond.
Brussels
Christmas comes around twice in Belgium, with children across the bilingual nation eagerly awaiting Sinterklaas on December 6 each year. Otherwise known as Saint Nicholas Day, this traditional holiday is said to have inspired the creation of Santa Claus, making Sinterklaas a perfect day to visit one of Belgium's most popular Christmas markets.
Brussels' Christmas markets are Belgium's biggest and brightest, with the city's striking Grand Place lit up nightly as part of a spectacular Yuletide display. The markets stretch along an illuminated route leading to one of Europe's most stunning medieval squares, itself adorned with a towering Christmas tree taken from the forests of the Ardennes in southern Belgium.
The Brussels Christmas markets run from November 28 until January 4, 2015.
Bern
Surrounded by towering Alpine ranges and dotted with picture-postcard towns and villages, is it any wonder Switzerland's myriad Christmas markets are some of the most popular in Europe? Swiss capital Bern is no exception, with the city's Old Town providing an unforgettable backdrop to Bern's ever-popular Christmas markets.
The city's historic Waisenhausplatz plays the venerable role of market host, with brightly lit traditional wooden stalls gleaming against the towering medieval facades looming over them. Nearby Münsterplatz is the place to pick up artisanal Swiss-made gifts, including intricately detailed glassware, hand-made candles and, of course, delectable Swiss chocolates!
The Bernese Christmas Markets run from November 29 until December 27.
Nuremberg
Trundle through Germany's many cities and villages and you'll come across countless Christmas markets. Virtually every town boasts its own, although the Christkindlesmarkt in Nuremberg is perhaps Germany's most famous, having operated almost continuously in Nuremberg's central square since the mid-1600s.
The dark winter nights in Nuremberg are pierced by thousands of Christmas lights adorning the stalls and Christmas trees dotted around the Hauptmarkt. Offering goods synonymous with the city, including traditional gingerbread, grilled bratwurst and the sort of mulled wine visitors come from far and wide to sample, this charming Franconian city is a must-explore destination on the Christmas market trail.
The Nuremberg Christmas Market runs from November 28 until December 24.
Edinburgh
With its brooding old-world architecture and the rain-slicked streets that wind through a distinctive Old and New Town, Edinburgh may seem like a gloomy place for festivities. However, the city's famous Christmas markets do much to dispel the myth, lighting up Princes Street through gleaming traditional stalls laden with seasonal wares.
Stretching along the eastern edge of Princes Street into the heart of the Princes Street Gardens, Edinburgh's Christmas markets offer the usual assortment of Yuletide fare. What sets it apart is the fact Edinburgh's Christmas celebrations meld seamlessly into the city's end-of-year Hogmanay festivities, allowing for an extended period of revelry in the heart of the Scottish capital.
The Edinburgh Christmas Festival runs from November 21 until January 4, 2015.
Strasbourg
One of Europe's most cosmopolitan cities is, not surprisingly, home to one of the continent's most beloved Christmas markets. Strasbourg's Christkindelsmärik first took place in 1570, reputedly making it the oldest Christmas market in all of Europe. It's certainly one of the most festive, with thousands of visitors from across the continent making a Yuletide beeline for the capital of Alsace.
Strasbourg's charm lies in its traditions, with the Great Christmas Tree on Place Kléber first recorded as being hoisted way back in 1605. More than 300 'chalets' selling traditional Christmas wares dot the city, while seasonal Alsatian treats like Christmas cakes, crepes and locally-produced wines and beers make this a festival of flavours, sights and traditional Yuletide sounds.
The Strasbourg Christmas markets run from November 28 until December 31st.
Other Travel Articles You Might Like...