16 January 2017
Now that we're a couple weeks into 2017 and we've all gotten settled in, there couldn't be a better time to start thinking about your resolutions. Sure, you've probably already made a few personal goals that you'd like to stick to in the new year, but what about your corporate travel goals? If you travel frequently for work, your time on the road probably takes up a generous chunk of your time. It only makes sense to set a few goals to make that time on the road just a little bit better. If you're stuck for ideas, you're in luck! We've got a few of our favourite business travel resolutions to keep in 2017 ...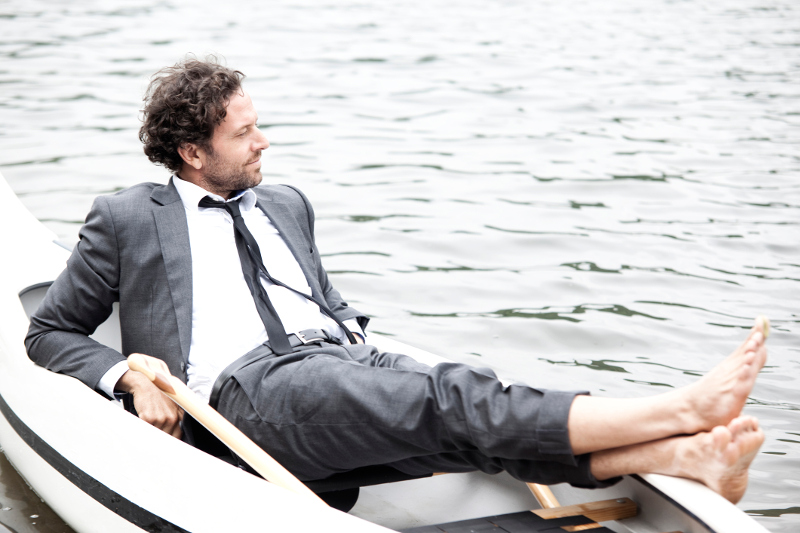 Keep 'bleisure' alive
The idea of combining business and leisure was one of 2016s biggest travel trends, as professionals around the world set aside some time in their busy schedules to enjoy the travel aspect of corporate travel. We're most definitely onboard with any travel trends that allow you to get more pleasure out of your journey, even if it is for work. Resolve to keep 'bleisure' going strong through 2017 by setting aside an hour or two in your schedule to see the sights, tour the city, enjoy the local lifestyle no matter where you're travelling.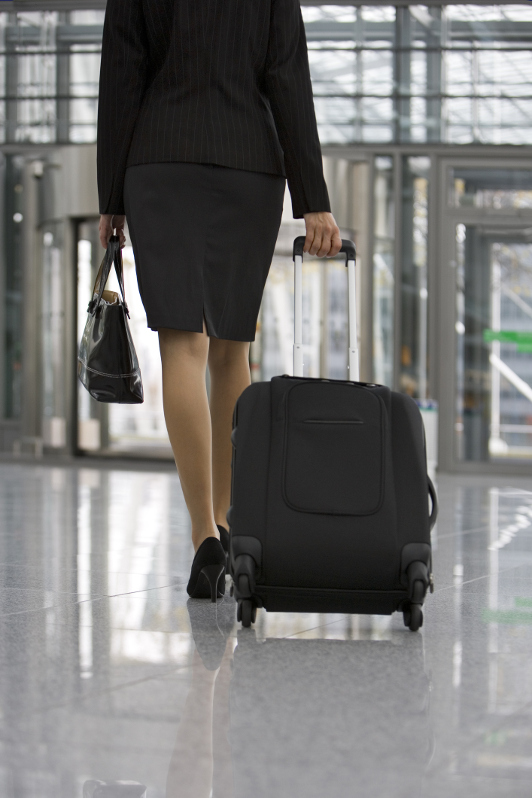 Stick to carry-on
It's been said more than once that carry-on is the way to go when you're travelling for work. The benefits are numerous:
No hoisting large bags around the airport
Skip the bag drop line
Get to the front of the taxi queue by bypassing the baggage carousel
And forget about dealing with lost luggage
Save yourself the time and trouble of checked luggage by making it your goal to travel with carry-on only through the entire year. With the right packing technique you can fit up to two weeks' worth of clothing into a carry-on, which covers most business travel trips. See what a difference going carry-on only can do for your business travel life.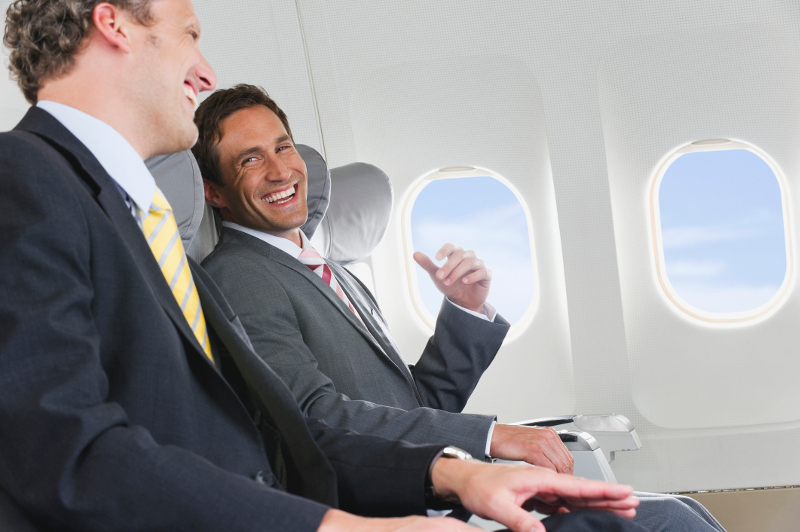 Up your flying etiquette game
From the crowded airports to the cramped airplane seats, air travel tends to test even the most patient among us. Why not make 2017 the year you don't succumb to the frustrations that can come with flying? Think about all of those bad airport habits we all fall victim to every now and again and resolve to your etiquette game? Cut out all of those in-flight no-nos that tend to drive your fellow passengers crazy. Let's all work together to make flying just a little bit better for everyone.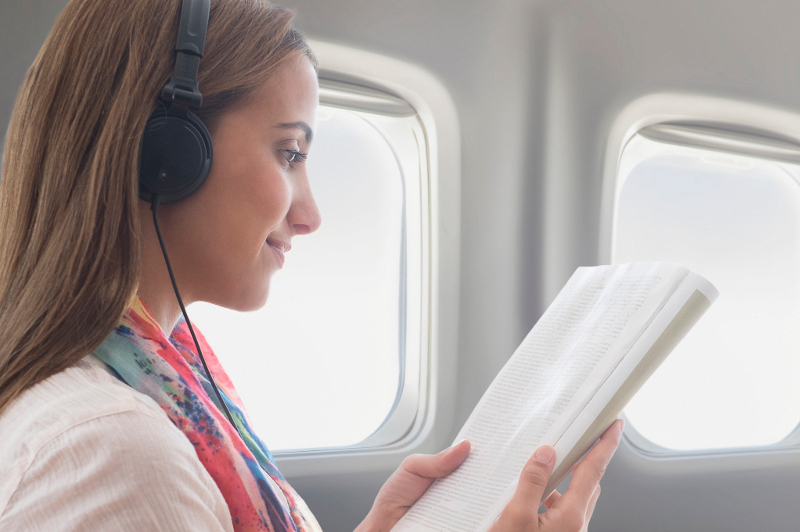 Learn something new
When you're juggling a hectic business schedule on the road, logging in while you're in transit is probably the last thing you feel like doing. Though, staying productive during air travel downtime can help your journey go just a little bit quicker. Instead of overwhelming yourself with more work though, this 'free time' is the perfect chance to do all of those little things you've always wanted to do but just can't seem to find the time. Commit yourself to learning a new language while you fly. Stick to your reading goals while you're waiting at the gate. Research your next big personal project, or brush up on a potential new hobby. Whatever you do, make it personally rewarding and your time on the road will go by in the blink of an eye!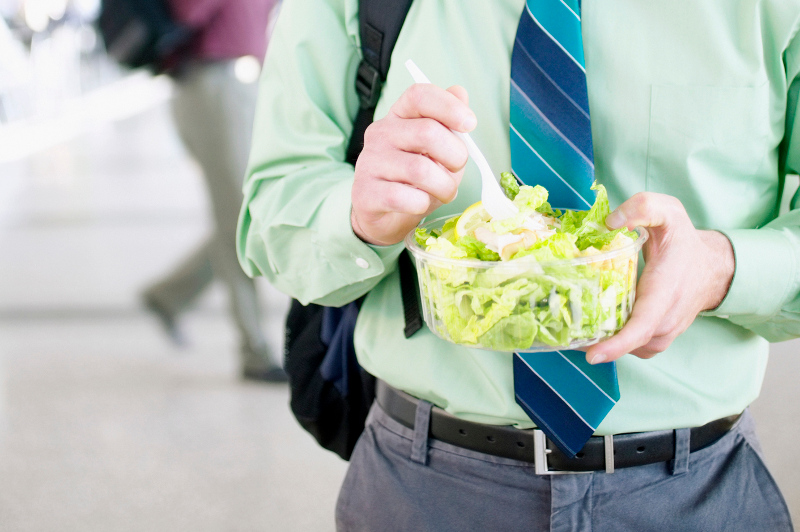 No excuse healthy eating
Tell me if this sounds familiar: the new year rolls around along with swearing up and down you're going to shed those holiday kilos. Before you know it, life and/or work gets in the way and you're grabbing a fast food lunch en route to your next flight while telling yourself that you simply had no other choice. Don't worry, it happens to the best of us. Frequent flying often provides the perfect excuse for unhealthy eating habits. Not anymore! Resolve yourself to no excuse healthy eating and stick to it! Not only can it help reduce the effects of jetlag and help you feel better while you're travelling for work, but it's the right step for a balanced and healthy lifestyle.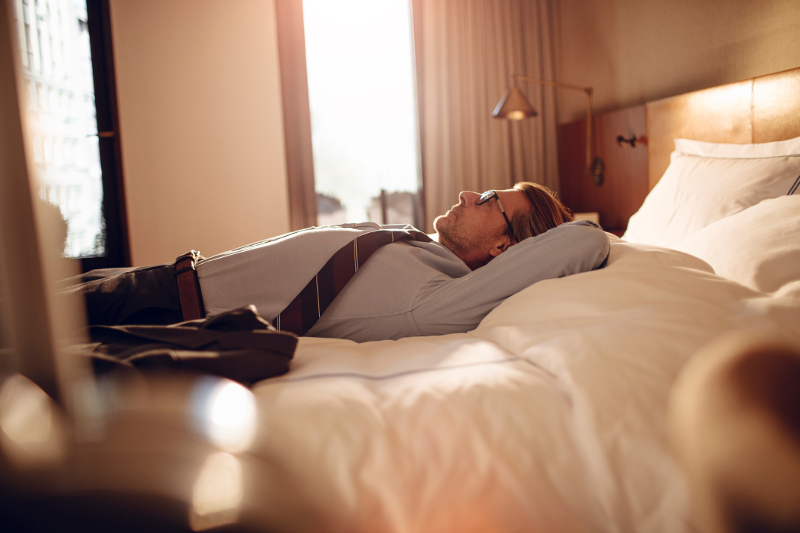 Set work boundaries
Another popular resolution for the overworked among us, telling yourself that you're going to spend less time at the office is an excellent idea. Though, if your work takes you on the road, finding the balance is difficult. Frequent travellers should tackle this one with baby steps by setting smaller more manageable boundaries. Rather than beating yourself up for having to be away from loved ones, commit yourself to making small changes that you can definitely stick to. How about making a rule of no work or emails from the hotel bed? Or, no phone calls while eating lunch or dinner?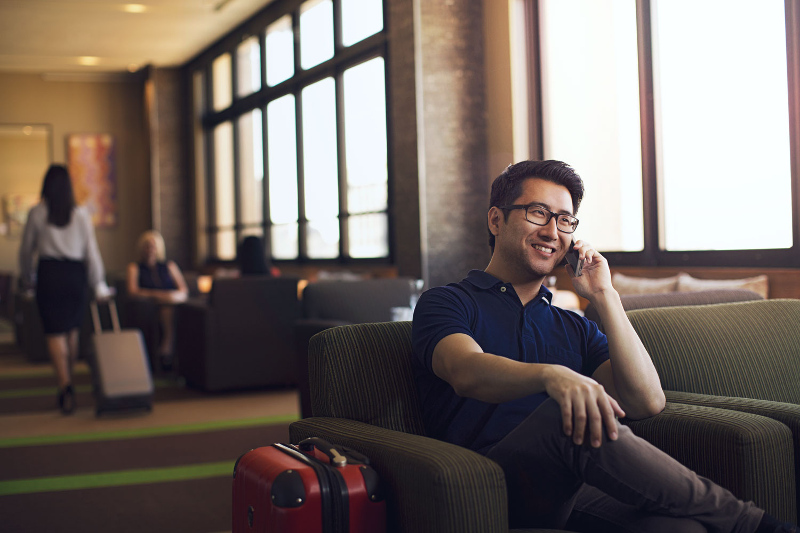 Let someone else take care of it
Last but certainly not least, enrolling others to help you in your quest to keep your goals is a great idea. That includes FCBT. Save yourself the time, stress and money of booking your business travel by letting us take care of it for you. There are plenty of benefits of working with an FCBT Travel Manager, but perhaps the most important is that it lets you focus on what really matters to you. So, let us take care of it for you so you can focus on making your 2017 the best it can be!
For more information on how FCBT can help you streamline your business travel booking strategies, contact one of our knowledgeable Travel Managers on 1300 797 826.
Other Travel Articles You Might Like...