11 January 2013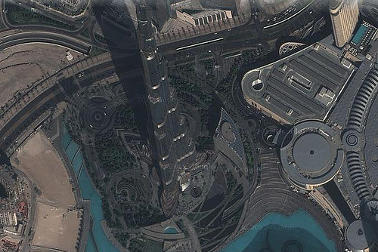 Man has built some incredible buildings - each climbing higher and higher into the sky. Here at Flight Centre, we thought we'd celebrate these marvels of modern engineering by employing the services of Google's sophisticated technology. Here are our favourite modern buildings as seen from the air courtesy of Google satellite view.
The Burj Khalifa, Dubai
The Petronas Twin Towers, Kuala Lumpur
The CN Tower, Toronto
Q1, the Gold Coast
Taipei 101, Taipei
Other Travel Articles You Might Like...