18 April 2017
That glorious feel of sand crunching beneath your toes, sunny rays warming your cheeks and salty water sticking to your hair just about sums up the beauty of a beach holiday. And it only gets better when the bliss envelopes you beyond Aussie shores. Whether it's Bali, Phuket, Vanuatu or some other sandy-rimmed shimmering gem in the South Pacific, you'll want to be prepared to soak up all that summery glory spared of interruption. Here's a go-to guide for what to pack to keep that beach getaway running smoothly.
Beach Wear
Obviously, swimmers are your best friend when there's beach time to clock up and usually, more than one pair can really come in handy (eek – there's nothing worse than putting on wet swimmers!). Throw in a simple hat – one that will either fit in your carry-on or won't get creased in your check-in luggage – as well as some sun glasses and easy to throw on summer dresses and shorts and you have your beach wear sorted.
Suitable Shoes
Flip flops are always fab for the resort to beachfront dash and casual wandering around town. But don't fall for the trap of thinking flip flops will suffice. If you want to traipse along reefs then reef shoes also are a must. But don't forget some form of covered in shoes in case you'll be riding a bike or scooter, playing golf, hiking or venturing into unknown territory in search of waterfalls, hidden coves and other off-the-beaten-track local gems. Still like to dress up? One pair of dressy shoes or flats could make you feel a million dollars in time for dinner.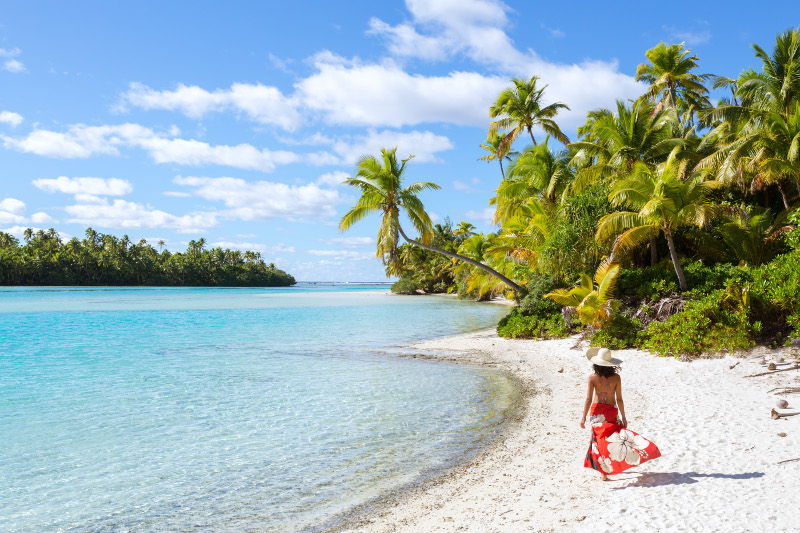 Books and Entertainment
It may be 2017 but there's no denying the beauty of a good old fashioned book to keep you in good storytelling spirits by the seaside. It will never go flat on you either! Many hotels will have a library or book swap scheme also. Still need some new age tech on hand? Pack your MP3 player, iPod, earphones for your phone, or a kindle for more entertainment options.
Insect Repellent
Depending on where (and when) you go, bugs could be an unwelcome guest on your beach holiday. So it's a great idea to pack insect repellent to keep them at bay. Some lightweight clothes that will keep you covered up come night fall are also a fab way to protect yourself.
Sunscreen
It goes without saying that any great time in the sun means sunscreen is a must to protect yourself from the damage of UV rays (and that red lobster look and discomfort). A good quality sunscreen that's also water proof – and plenty of it – is essential.  A rash top or vest is also very protective and a lightweight, cotton cover up or shirt is a good idea for extra sun protection between dips in the ocean.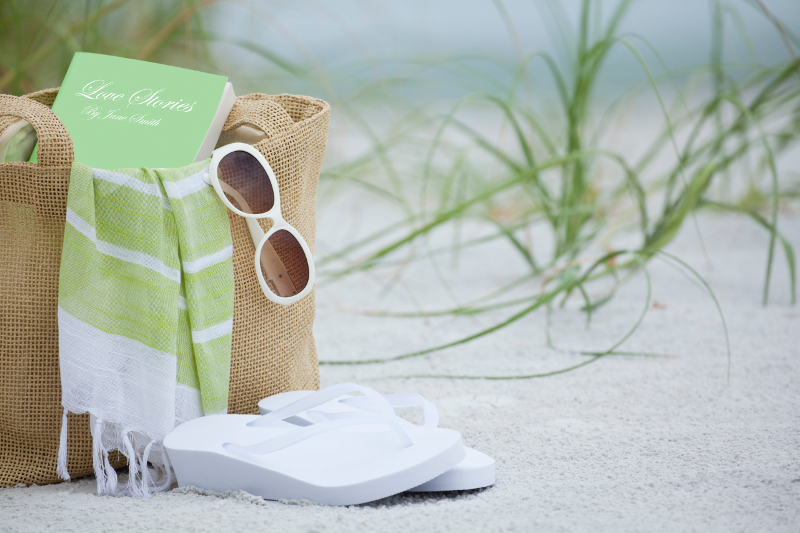 Wrap or Scarf
A lightweight wrap or scarf can come in handy in so many ways. It's not only a good cover-up from the sun but also can come in handy to quickly and easily make your outfit more 'decent' for times when you need to be culturally sensitive, like when entering a sacred site. It can also come in handy as a back-up beach towel, head-wrap or picnic blanket.
Inflatable Pool Toys
They condense down small but blow up fun and big! Inflatable swimming toys such as rafts, rings, and all sorts of lie-on floats from giant pineapples to pink flamingos can add a bit of zest to your beach holiday – whether it's in the hotel pool or in the ocean. Similarly any safety or flotation devices for young kids in tow are a must-pack item.
Beach Towel
Before you pack, check if your accommodation offers free use of their beach towels; they often will. But if you have a favourite beach towel you just can't leave behind, be sure to leave space!
Bags and Storage
A lightweight bag that will fold down to almost nothing is an easy add to the suitcase. Alternatively, if you can't resist your favourite giant beach bag then be sure to use as your carry-on.  It's exactly what you need to keep your valuables safe and sand-free as well as a good general day bag around the hotel and local areas. A few zip-lock bags can also prove lifesavers to keep any niggling sand out of your phone, watch, camera and other electronics – as well as an easy way to store your jewellery so it doesn't get lost in the depths of your bag.
Bits and Bobs
A random hair clip, some antiseptic wipes, tissues, laundry detergent and a little first aid kit can all come in handy on the road. Moisturiser and aloe cream are also regularly needed on a sun-drenched holiday.
---
Visit your local Flight Centre store or call 131 600 for more advice and the latest deals.
---
Other Travel Articles You Might Like...