1 October 2013
Festivals are a great way to experience the unique culture of a destination. Here at Flight Centre, we've put together this festival guide to spotlight what's going on around the world in October. Maybe you might like to consider arranging your travels so that you're visiting a city when the locals are hosting a fantastic festival such as the Ubud Writers & Readers Festival, the Fleurieu Folk Festival or Fantasy Fest in Key West. Alternatively, admire the ancient wonders at the Abu Simbel Festival, enjoy the Le Festival du Vent on Corsica or head to New Zealand for the Tauranga Arts Festival.
Embed our October 2013 Festival Guide on your website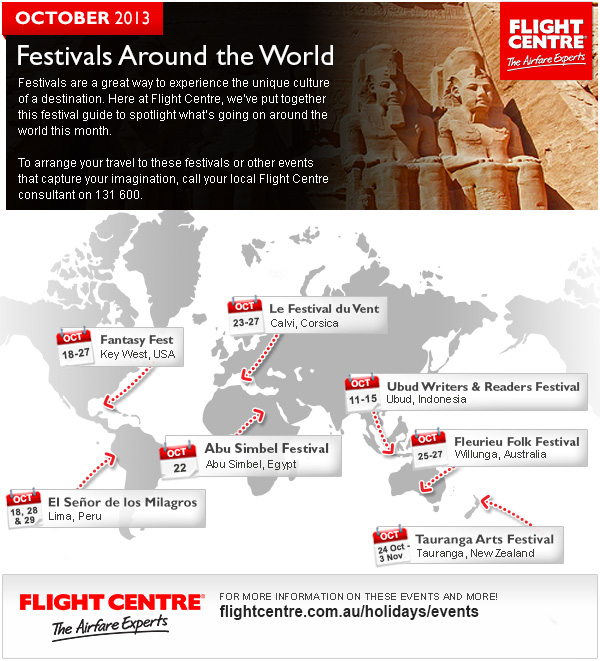 Other Travel Articles You Might Like...