8 November 2016
There are a lot of reasons to head to Scotland, the home of Braveheart, Haggis, and Nessie, the fabled dweller of Loch Ness – but if not sure what to do, a great way to navigate around this part of the world, is to spend some time exploring some of Scotland's architecture - it's a great insight into the country's history through the ages.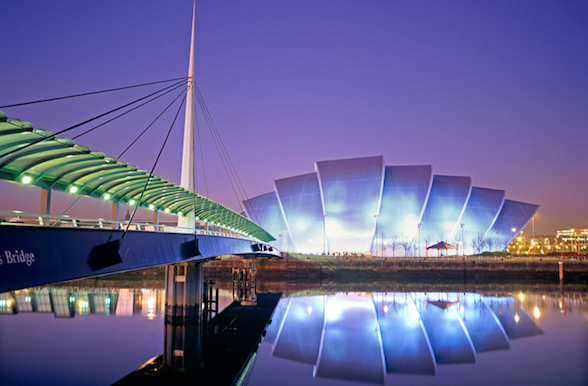 Scottish architecture - space age drama. (Image: Getty) 
In fact there is so much historical architecture to see, that you could easily fill two weeks just on architecture of the last century – so for modern history and architecture buffs, why not discover how Scottish architecture has been at the forefront of the Modernism movement, largely as a result of the prolific output of legendary architect, Charles Rennie Mackintosh, whose work can be found throughout his home-town of Glasgow.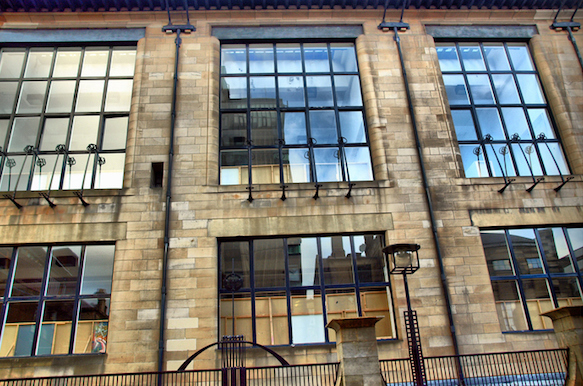 Glasgow School of Art from Charles Rennie Mackintosh. (Image:Getty)
Mackintosh was a leading light in the Art Nouveau movement in the late 19th century, and his architectural "stamp" can be seen in many public buildings in Glasgow – its School of Art, Queen's Cross Church and the Scotland Street Museum are very typical examples of his style.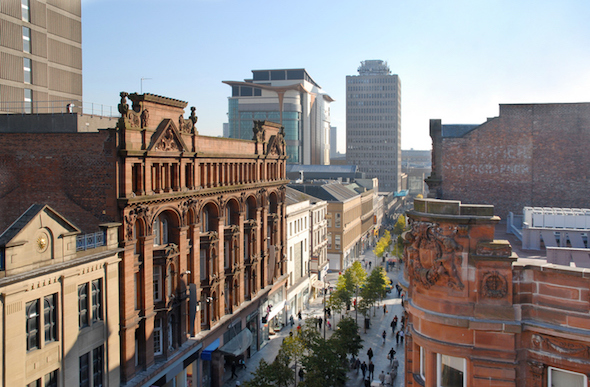 Glasgow's Style Mile - high end shopping hub. (Image:Getty)
Mackintosh's huge influence has also been recognized at a key Glasgow attraction, the Lighthouse. This building now houses, Scotland's Centre for Design and Architecture, which is a visitor centre, exhibition space and events venue, situated right in the heart of Glasgow, just off the Style Mile. (The Style Mile is a term for the three main shopping streets in Glasgow: Argyle Street, Buchanan Street, and Sauchiehall Street which forms a high end z-shaped centre for retail devotees). Other buildings created by Mackintosh include the Lighthouse which was the first public commission completed by Charles Rennie Mackintosh, and is the perfect place to begin a Mackintosh tour of Glasgow. The building, designed in 1895, was a warehouse at the back of the printing office of the Glasgow Herald. Mackintosh designed the tower to contain an 8,000-gallon water tank to protect the building and all its contents from the risk of fire. Hailing from its design origins, the Lighthouse acts as a hub for the creative industries in Scotland and it is all about promoting the latest in design and architecture – make it a must-see on your Glasgow itinerary.
---
For some more Scottish inspiration:
In Search of  a Wee Dram in Scotland
---
Much of Mackintosh's inspiration for his design work came from nature, so to get a real sense of how this transpired into his work, visit the Glasgow School of Art. This free-style building, with its modern facade and an airy and minimalist interior features glazed coloured tiles on the walls of the Art School that work as a guide for students and staff to move around the building. Still in Glasgow but going beyond Mackintosh's work, are some great buildings found on the banks of Glasgow's River Clyde. Sir Norman Foster's Clyde Auditorium theatre, known as the 'Armadillo', sits across the river from the titanium-clad Glasgow Science Centre.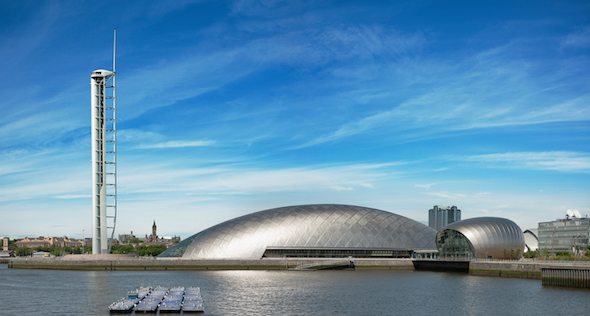 Ground Control to Major Tom - Glasgow Science Centre. (Image: Getty) 
Continue down the river to find the Glasgow Riverside Museum, designed by Iraqi architect Zaha Hadid, and home to the city's transport museum. It opened in July 2011, and since that time its structure dominates the Glasgow's skyline with its wave outline and clear glass façade.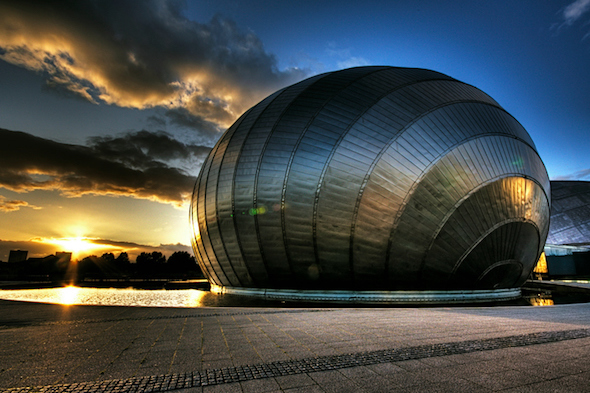 Armadillo description fits beautifully. (Image: Getty) 
 In the East, in Edinburgh, there are some awe-inspiring examples of modern architecture, the Scottish Parliament one such example, is located at the bottom of the Royal Mile. Designed by architect Enric Miralles, and inspired by the rugged local landscape, this construction is a mixture of steel, oak and granite and was officially opened in 2004.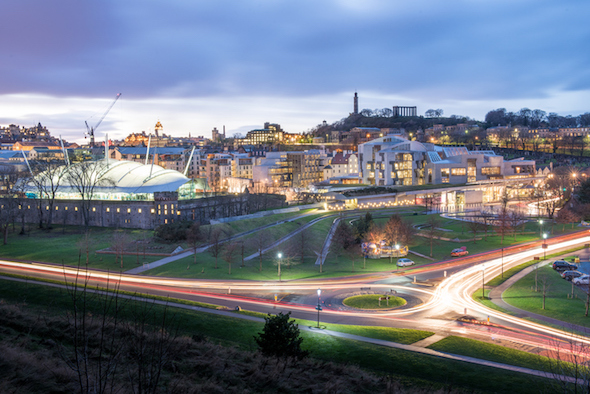 Parliament designed from and into the local landscape. (Image: Getty)
Edinburgh is also home to the glass-fronted Edinburgh Festival Theatre, the largest performance area in Scotland and second only to the Royal Opera House in the UK. The National Museum of Scotland  is another of the country's greats located in the Scottish capital - this national icon has been extensively refurbished with restored cast-iron balconies and a very high glass roof to create a dramatic internal 'birdcage' structure. The museum boasts ten galleries, which feature exhibitions from Alexander Graham Bell to Zandra Rhodes, to ensure that the Museum shows the very best of their collections in decorative art, design, fashion, science and technology.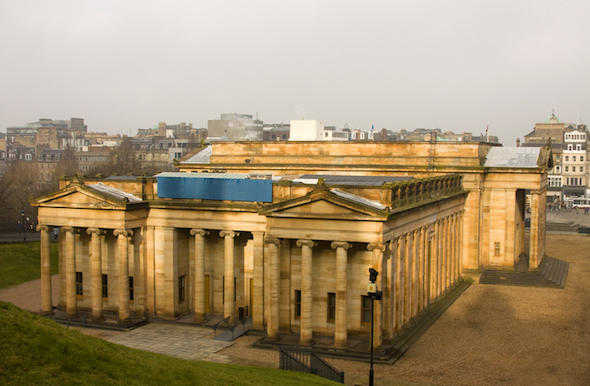 The National Museum houses a central birdcage. (Image: Getty) 
Heading slightly north to Dundee, Dundee Contemporary Arts centre is one of the city's most innovative modern spaces, and is major driver of the re-establishment of the cultural identity of the City of Dundee. Maggie's Centre in Ninewells also in Dundee is famous as architect Frank Gehry's first building in the UK. The centre, which provides support and care for those affected by cancer, was named 'Building of the Year' by the Royal Fine Art Commission for Scotland, and was also nominated for the 2004 RIAS Andrew Doolan Award for Architecture.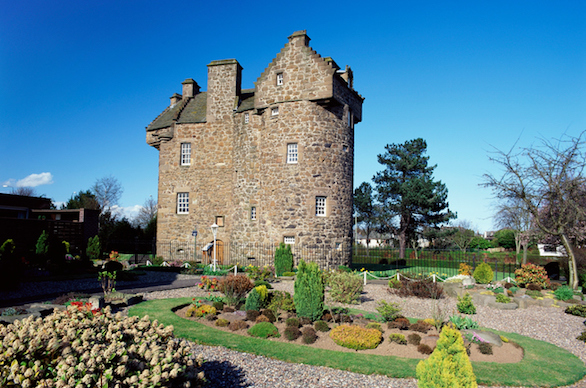 Dundee's Claypot Castle - old stone meets Art Nouveau. (Image: Getty)
We have touched on three urban areas where there is a big concentration of amazing modern architecture, and provided just a brief overview of the key things to see of what is "new" – remember Scotland is full of incredible architecture, of castles and ruins from across the ages, so we are hopeful that you will have to return to perhaps check out some of the "old".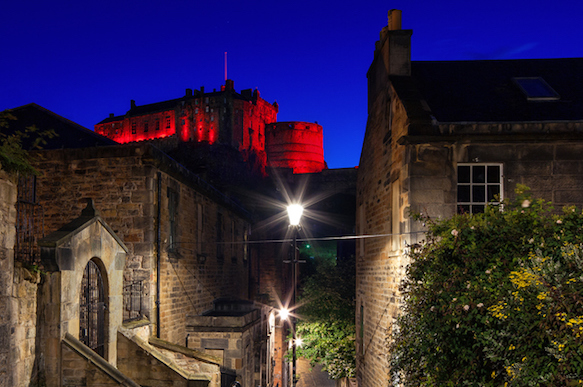 Edinburgh Castle- Be sure to come back to embrace some old architecture. (Image: Getty)
---
Visit your local Flight Centre store or call 131 600 for more advice and the latest deals.
Other Travel Articles You Might Like...