11 November 2016
Millions of business and leisure visitors flock to Dubai every year from around the world – and there's no denying it's an intriguing place to visit on both occasions. Home a thriving business community, this desert gem also flaunts year-round sunshine, unique attractions and luxury on all fronts. Here's a guide to where to eat, where to stay and where to play while in Dubai on your next business trip.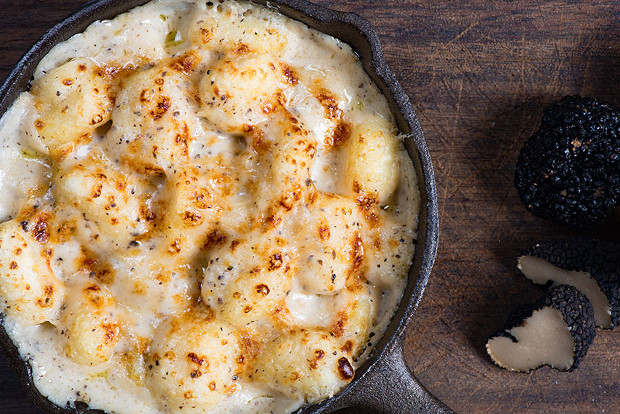 Where to Eat
When it comes to dining in Dubai, variety is the word. It is possible to feast on just about every national cuisine from around the world as well as a glamorous smorgasboard of the region's own Arabic flavours. The city is also home to some of the world's most famous restaurants with renowned chefs and sprawling city views from their prime position high up in the towering skyline.
Breakfast
Whether for an early-morning meet-up or for a bite on your own before a day of business, La Serre Bistro & Boulangerie is the perfect spot. An airy French bistro with the charm of a Parisian street and both indoor and outdoor seating, it's also conveniently set amongst the buzz of Downtown Dubai near the Burj Khalifa. The breakfast menu consists of twists on the classic European breakfast, including a delectable range of pastries, baguettes and tarts.
Lunch
For a classy and contemporary lunch with award-winning status, head straight to Zuma – a renowned favourite on the local Japanese fine-dining scene. Dine on consistently impeccable fare, from starters such as prawn and black cod gyoza to mains including spicy tenderloin and yuzu pepper jumbo tiger prawns and right through to desserts. Located in the financial district, they also offer an ebisu lunch menu, which is served under an hour Sunday to Thursday.  
Dinner
If you're looking to impress clients over dinner, a wonderful option is Gaucho Dubai. An Argentinean-style steakhouse, it is slick and professional so offers the perfect combo of ambitious food as well as a perfect environment to talk business. The staff are very knowledgeable and it's well located in the financial district making it a superior option all-round.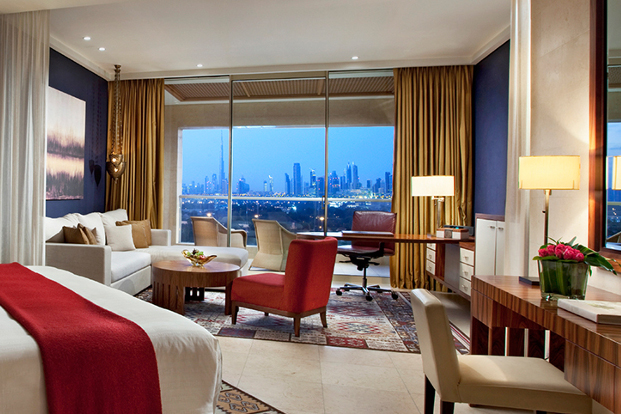 Where to Stay
When contemplating where to stay in Dubai, the luxurious five-star Raffles Dubai is a top pick in the heart of Dubai and just a 10 minute ride from the airport. Set amongst lush gardens and grounds, this iconic hotel rises in an impressive glass-and-stone pyramid structure.
Inside, the rooms and suites are amongst some of the largest in the city, tastefully adorned in a mix of Middle Eastern and Asian design influences. They feature walk-in showers, sitting areas and private balconies. Expect only the best.
If you're looking to eat on the premises, the hardest part is choosing. There are seven exceptional restaurants and bars, including the scenic Raffles Garden, the home-grown Italian fare at Solo Bistronomia & Vino Bar and the authentic Japanese on offer at TOMO on the 17th floor.
Also onsite you'll find a state-of-the-art gym, an outdoor pool and the highly acclaimed Raffles Spa. On the business front, Raff les Dubai has its own business center with 12 meeting rooms and offers complimentary Wi-Fi throughout the hotel.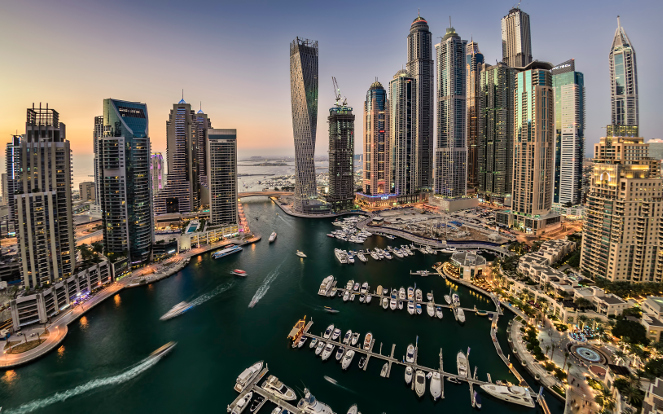 Where to Play
There are plenty of incredible things to see and do in Dubai to keep you entertained on your down time. From the glistening, modern city highlights to the sandy dunes on the city fringes, there's a wealth of experiences to be had.
Kick off your personal leisure time with a trip to the soaring Burj Khalifa. It is the world's tallest building and while it's incredible to admire both from afar and up close, the true discovery is to be found one the 124th floor. The observation deck flaunts jaw-dropping views across this sprawling metropolis that simply can't be missed.
Back down on the ground, right next door you'll find one of the city's top shopping stops: The Dubai Mall. Other shopping favourites include the Mall of the Emirates, where you'll find an indoor ski slope, as well as the dazzling and popular Gold Souk. If you finish up at Dubai Mall by 6pm however, you'll be in time to catch the amazing choreographed water show at the Dubai Fountain, which reaches up to 140 metres high and comes synced with lights and music. It kicks off every half hour until 11pm.
Another highly memorable experience in Dubai is a ride down Dubai Creek in a water taxi or one of the beautiful old wooden dhows – especially if you do it around sunset. It gives you the chance to absorb the old world charm and the contrasts it poses with the modern Dubai at a nice slow pace.
For more cultural insights, head to the Sheikh Mohammed Centre for Cultural Understanding to learn about Islam and more, wander through the Dubai Historical District for a glimpse at traditional Emirate culture or drop into the Dubai Museum, which is housed in the 18th century Al Fahidi Fort and is the oldest existing building in the city.
If you're interesting in more than just the city and have a taste for adventure, don't hesitate to book a desert safari. Whether you do a daytime safari or the complete sunrise adventure with dinner in a desert camp included, this unique dune-bashing experience in a 4WD will forever be remembered.
Other Travel Articles You Might Like...