18 September 2015
---
5 days, 5 countries. Flight Centre is on the ground with Sunrise as they make live television history from September 14–18. Every day we will provide a behind-the-scenes look at what Kochie, Sam, Nat, Mark and Eddy get up to on their Round The World adventure.
---
Get out the history books and a red pen because Sunrise have done it: a live broadcast from 5 countries in 5 days. Today, on the final leg of their whirlwind journey around the world, they crossed the finish line in the party paradise of Cancun.
A missing bus driver and an oversold flight proved unwelcome speedbumps on the voyage between Canada and Mexico but, as they say, all's well that ends well. That threat of a tropical storm? Well, it turned out to be a lot of hot air.
Five hours away in Los Cabos, Eddy declared she would happily spend the rest of her days at the 5-star One&Only Palmilla resort. She even met an Aussie couple who have done just that! Does surf instructor Matt have the best job in the world? Possibly. But after this week, you could argue the Sunrise crew are the ones living the dream.
"There was a potential for this to be an absolute disaster," says Kochie. "Noone else had done it in the world and probably for good reason because logistics are just extraordinary. To actually make it to the last spot is quite incredible."
#behindthescenes #SunriseMexico #sun7 #secretsthevine @secretsresorts pic.twitter.com/RpVyEFNEvh — Sunrise (@sunriseon7) September 17, 2015
While everything on camera was polished and professional, it's no picnic behind the scenes. Kochie and Sam gave a well deserved shout-out to the team who made it all possible, from camera operators to audio techs and, of course, hair and makeup – without whom these selfies could have been a whole lot worse.
Now, it's party time. "Everyone's delirious; everyone's just waiting for the bar to open," says Sam. "Coco Bongo here we come!"
Hats off to Sunrise, Flight Centre's team on the ground and all the incredible partners who made this mission impossible, possible.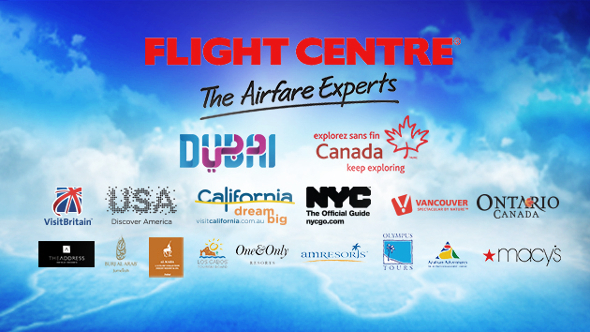 Other Travel Articles You Might Like...