19 July 2013
Curious travellers can experience the opulence and grandeur of past royal dynasties by reserving a room in a former palace. Throughout Europe and Asia, there are beautiful structures that have been converted from a royal residence into a sumptuous accommodation option. Here at Flight Centre, we've put together this compilation of former palaces that are now beautiful hotels.
Palais Coburg, Vienna, Austria
This glorious 19th century palace, located in the heart of Vienna, was originally constructed by Duke Ferdinand von Sachsen-Coburg-Gotha in the 1840s and was formally opened as a hotel in 2003 after significant restoration to once again reveal the building's timeless elegance and sophistication.
Ballynahinch Castle, Recess, Ireland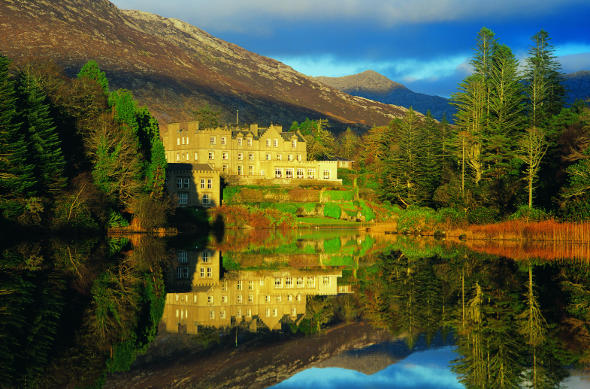 Situated in the beautiful Connemara region in the west of Ireland, Ballynahinch Castle was originally built by the powerful O'Flaherty family before exchanging hands to the Indian Maharaja, Jam Sahib of Nawanagar. Visitors today can enjoy a wonderful accommodation experience and the various walking trails around the estate.
Çırağan Palace Kempinski Istanbul, Turkey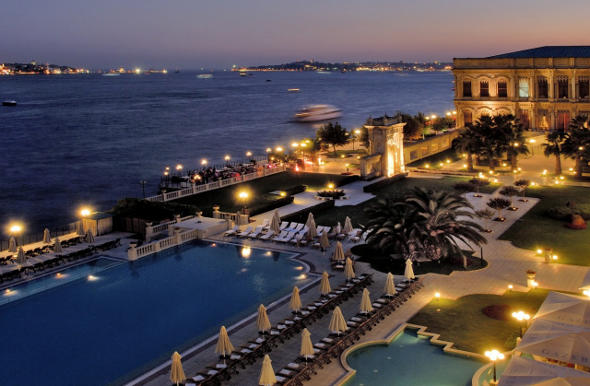 Overlooking the magnificent Bosphorus in Istanbul, the Çırağan Palace was built by  Sultan Abdülâziz between 1863 and 1867, with the interior decoration being completed in 1872. After a period of disrepair the Palace has been once again restored to its magnificent former glory.
Schloss Lansberg, Meiningen, Germany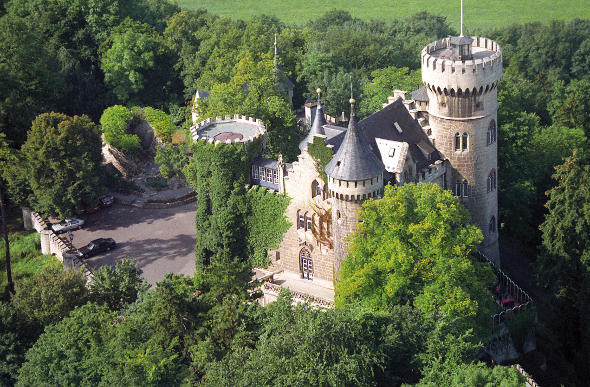 It was Bernhard II Erich Freund von Sachsen-Meiningen who constructed Schloss Lansberg in 1836 using the Gothic Revival style architecture as inspiration.  From the impressive observation tower there are terrific views over the Thuringian countryside.
Rambagh Palace, Jaipur, India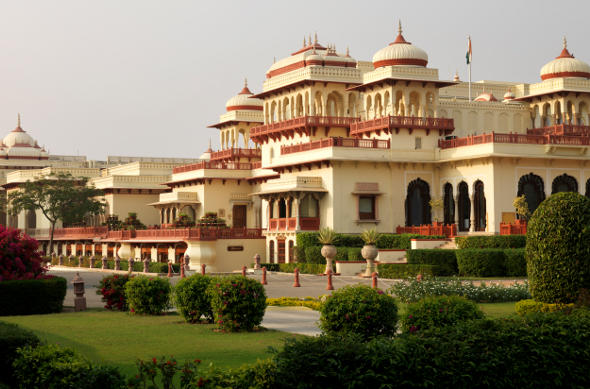 Although originally constructed in 1835 and later expanded, it was the Maharajah Sawai Man Singh II who made Rambagh Palace his primary residence. The opulent structure that boasts 79 rooms and suites, was converted into a luxury hotel in the 1950s and is now managed by the Taj Group.
Otterburn Castle, Otterburn, England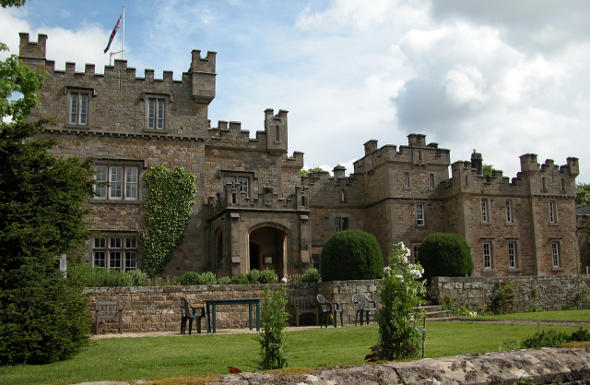 Otterburn Castle is a fortified Northumbrian country house that was founded in the 11th century by Robert Umfraville, a cousin of William the Conqueror. Today the property is set on 32 acres that boast picturesque gardens including a formal terraced lawn and woodland. There are 18 rooms to choose from, which have been immaculately restored and feature oak panelling, leaded panes and stained glass.
Xara Palace, Mdina, Malta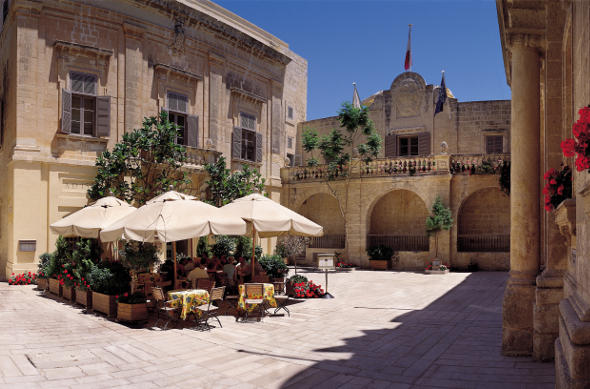 It was the noble family of Moscati Parisio who originally constructed the Xara Palace during the 17th century within the medieval fortified walls of Mdina. Today the baroque structure has been meticulously restored to channel past glories.
Neemrana Fort-Palace, Rajasthan, India
The Neemrana Fort-Palace was constructed in 1464 by the region's ruling family. Today travellers can recreate past centuries by checking into one of the rooms in the seven palace wings that are terraced across 12 levels. Be sure to wander through the adjacent gardens for a complete royal experience.
Parador de Lerma, Lerma, Spain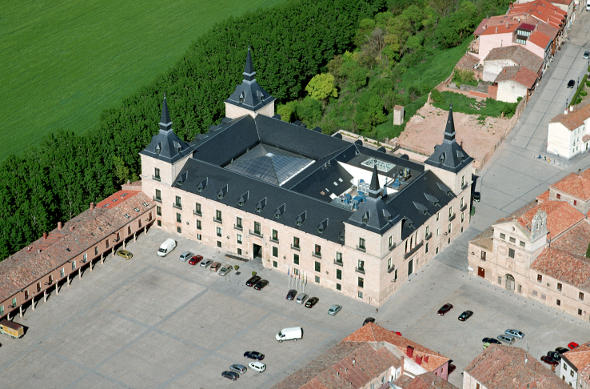 Legend has it that Don Francisco Gómez de Sandoval y Rojas, the Duke of Lerma in the 17th century wanted to construct a palace to rival the royal structure at El Escorial. The result is the Parador de Lerma that proudly sits today as a reminder by-gone eras and features a central courtyard surrounded by columned arcades.
Castle Stuart, Inverness, Scotland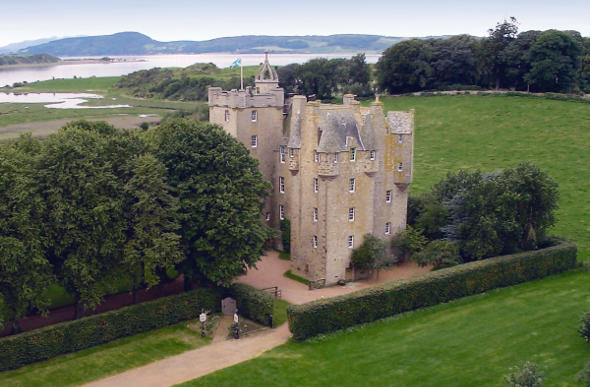 Castle Stuart was officially completed in 1625 by James Stuart, 3rd Earl of Moray and is a terrific example of a 17th century Tower House with spiral stairs. Travellers who stay in the West Tower enjoy astonishing views over the nearby waterway, Moray Firth and the mountains in the background.
Other Travel Articles You Might Like...