5 January 2018
International profiler Julianna Suranyi looks to the stars to find out how and where we'll travel in 2018, according to your star sign.
Aquarius
20 January – 18 February
Transatlantic cruises are your favourite words for 2018. With open air and everything at your fingertips, the water makes you feel safe and the structure allows you to know what is coming and where to be.
Pisces
19 February – 20 March
Switzerland is your place for 2018. A water sign who naturally gravitates to cooler climates and oceans – not just 'water', you also love a sense of home. Switzerland's wine regions will give you great joy and relaxation.
Aries
21 March – 19 April
2018 is about exploring the world's renowned peaks. As a fire sign, you should prefer the heat, yet colder climates attract you. New Zealand's South Island is ideal to satisfy your need to explore but not be isolated.
Taurus
20 April – 20 May
As an earth sign, you seek both the heat of water and the exotic. The desire to visit overseas markets is high for you in 2018. From Zanzibar, Tanzania to Majorca, Spain, your travel goal is exciting and exclusive.
Gemini
21 May – 20 June
A dual-natured person, you like quiet and culture, so Aruba and St Barts in the Caribbean are for you.  As an air sign, it's all about the freedom to relax on the beach, snorkel and dive, and experience the quiet village life.
Cancer
21 June – 22 July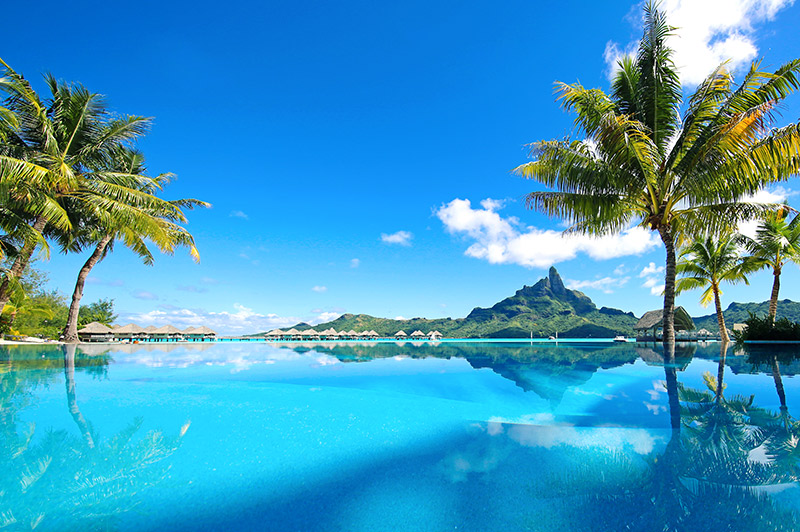 French Polynesia is an idyllic tropical haven, no matter which destination you visit (image: Getty)
Leo
23 July – 22 August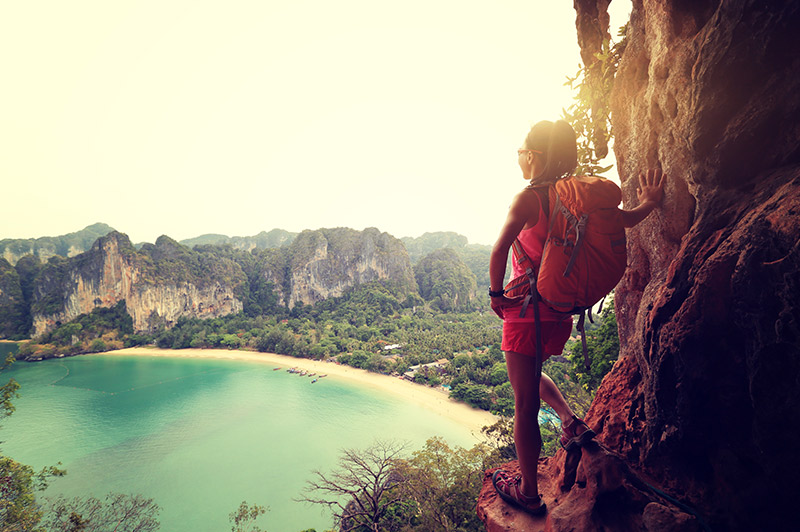 Strap on a backpack and hit the hiking trails around Thailand (image: Getty)
Leo on the go is your tag for 2018. Adventure is the aim and cold or hot – you seek action. Asia will be your focus, from treks to whitewater rafting and massages. It's all about going hard and feeling refreshed.
Virgo
23 August – 22 September
Traditional cultures with a flash of modern is your 2018. Osaka, Japan is high on this list. The ability to see the traditional with a forward-thinking lifestyle appeals to the Virgo nature of discovery and a love of history.
Libra
23 September – 22 October
Majorca, Spain is coming through as an ideal travel spot for you. As an air sign, the openness of this stunning area will captivate your heart. The people, rich markets and culture will allow you to sense more than before.
Scorpio
23 October – 21 November
You love expensive and exclusive and in 2018, you should embrace it. Croatia's Adriatic coast; the islands of Brac, Korcula, Hvar and Mljet, and Dubrovnik through to the Peljesac peninsula will ignite your soul.
Sagittarius
22 November – 21 December
You can easily flip between the Greek Islands or Tuscany. Fun, food, culture and going with the flow is the key. People and relationships are at your core, so flying with the expressive and fun crowd is your gig for 2018.
Capricorn
22 December – 19 January
Discovering new places and climbing is at the heart of your sign. You are more suited to cooler climates, so the UK is perfect. Seeing historic sites will give an insight into why and how you think so passionately.

Other Travel Articles You Might Like...