21 April 2017
When you think 'Hollywood blockbuster success', you probably don't think of a sleepy little suburb at the bottom of the world. But it is here, on quiet residential streets dotted with weatherboards, where you'll find the world famous Weta Workshop.
Miramar is an incongruous location. An eleven minute Uber ride, heading south-east from the centre of Wellington, and you hop out on the corner of Camperdown Road and Weka Street. Opposite, is a weatherboard house with faded picket fence, like something from a black and white picture in your grandparents'photo album. Have we travelled back in time? Directly on the road in front, there's a thick blue painted line across the street, labelling this as a "tsunami safe zone". What the? Where the hell are we? You could be forgiven for thinking this is some kind of kiwi prank, dumping a couple of Aussies in the middle of not-where-you-wanted-to-be, until you turn around and spot the two massive trolls in the front garden.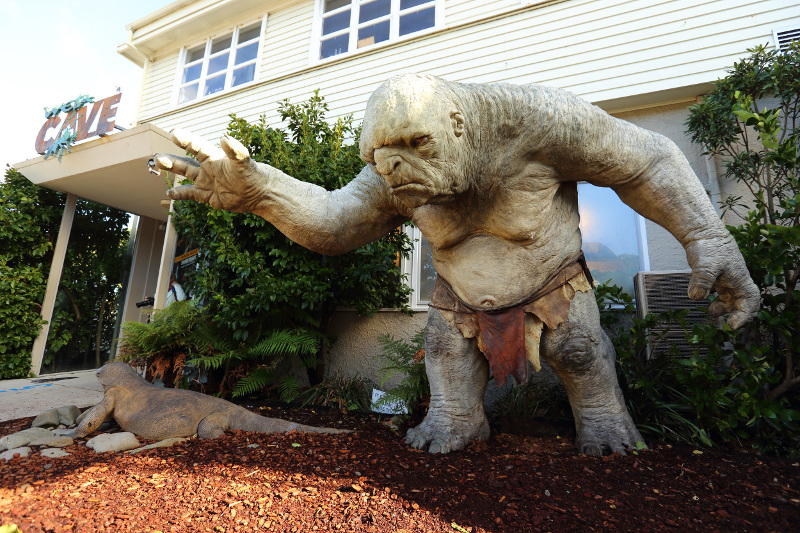 With Weta Workshop, Weta Digital, Camperdown Studios, post-production house Park Road Post and Stone Street Studios all in the neighbourhood – plus the international success of Lord of the Rings which started all this – the area has been nicknamed Wellywood. It's a creative hub for filmmaking, post-production and special effects, with design and effects facility Weta Workshop especially being a magnet for film fans.
The company has worked on films including The Lord of the Rings and The Hobbit trilogies, King Kong, The Chronicles of Narnia, Avatar, The Adventures of Tintin,  and Elysium plus many more and they open their doors to curious tourists with their 45-minute Weta Cave Workshop Tour.
It starts with our guide Matt, a charming ex-pat South African, telling us in the antechamber we won't be allowed to photograph (studio copyright issues) or touch any of the props we are about to see. "These are not replicas, these are originals," he says of what lies within.
Once properly inside, we're greeted by cabinets full of skulls and body parts, a dog is tacked up on the wall, there are weapons and guns everywhere and we've only taken a few steps. We learn first how the assault rifles in District 9 were made, being talked through the process from design images, digital modeling, moulding, casting and painting.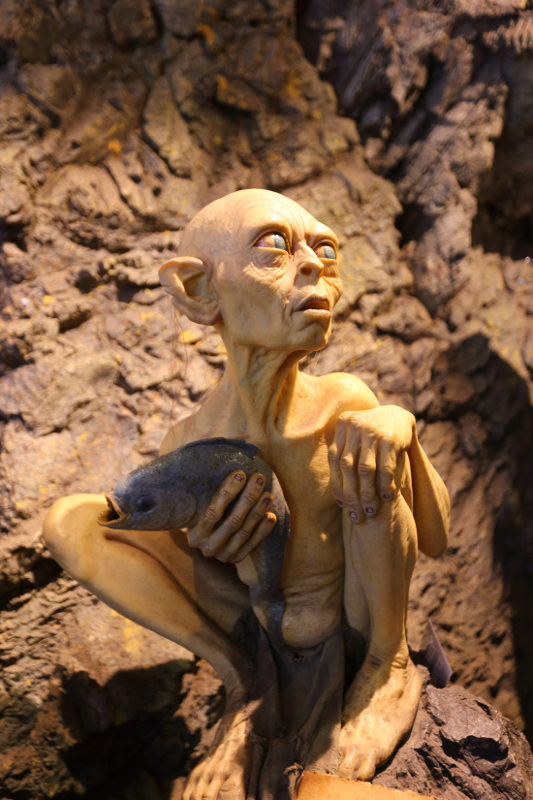 While this tour doesn't take us into the actual workshop (you'll need to cough up two and half grand for a personal tour to get into there) they have done an excellent job in setting up this space to demonstrate so clearly their different processes. Matt, a special effects technician who first worked on the Hobbit series, has such an obvious enthusiasm for filmmaking that is contagious and he delivers a fascinating, and at times quite funny, insight into what happens here. "This is what happens if you ask for a raise," he quips of the cabinet of skulls. All the weapons? They're for when the machines "become self aware, rise up and try to kill us".
From there, we learn more about concept design at the design desk, which has reference books and skulls over it but, as Matt points out, no cups of coffee or cereal bowls "so not exactly as it would really look like," he jokes. The skulls – replicas of a springbok and a gorilla and a full-body lizard mould - are important. "The skeletons are the beginning of all characters," Matt tells us.
There's a massive bunny from The Killian Curse, a life-size hyper-real Sam O'Neill in a fully functional army vehicle, a metal working area, miniatures and 'big-atures' of castles, a goblin mask with movable features, 3D printers, prosthetics. There's a row of Gorilla heads with faces wearing different expressions and a terrifyingly real maquette of King Kong's head, everywhere you turn there are objects and items representing different stages of the process, which Matt expertly explains to us.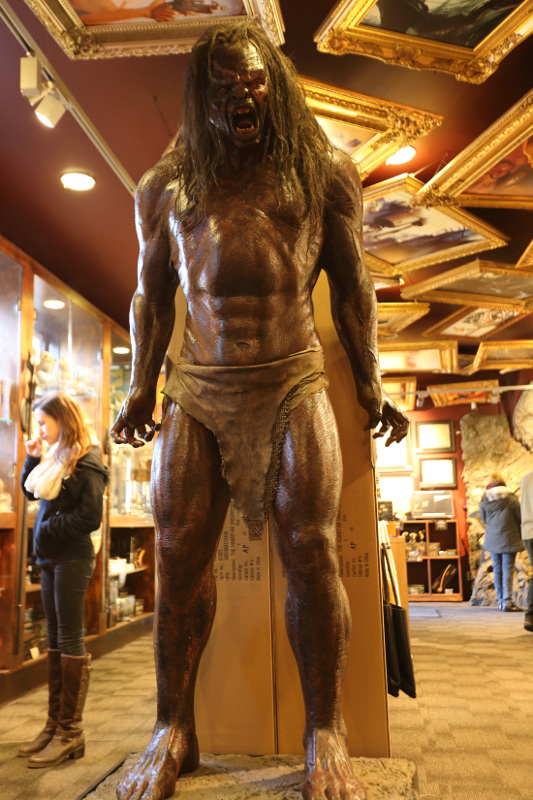 Although we had originally been asked not to touch anything, there is a tactile element to the tour and throughout we are handed items like varying styles of chain mail, 3D printed objects, miniature models, and even a prosthetic nose. This is the real deal. When you're holding the chain mail, for instance, this is the same materials the actors wore on set; the nose we touch is exactly what would be glued to the face of an actor before 'action' is yelled.
We also meet Luke, a model maker and props builder, and he talks us through his part of the process. He spends months meticulously making models to then be blown up in a take. The pair are more than happy to answer questions and they have plenty of behind the scenes stories that keep us enthralled.
While billions across the globe watch movies, there are relatively few who spend their time on set or working in departments like these. The Weta Cave Workshop Tour offers film fans who have seen the creativity of Weta on screen a rare opportunity to feel like they are entering the inner sanctum, to get up close, to listen and learn how these talented individuals at the forefront of filmmaking make such enchanting magic for so many to enjoy. 
---
Visit your local Flight Centre store or call 131 600 for more advice and the latest deals.
---
Other Travel Articles You Might Like...