14 November 2016
Bolivia is a country that will charm you with its otherness; a mysterious, foreign vibe that settles around you as soon as you cross the border. Exploring the lofty capital of La Paz is a thrill of winding streets, cluttered markets and eclectic architecture.
Seasoned travellers will already know to carry a zip-up, cross-body bag and take small denominations of currency, but here are a few more tailored tips to ensure you're primed to enjoy your day in the world's highest capital city.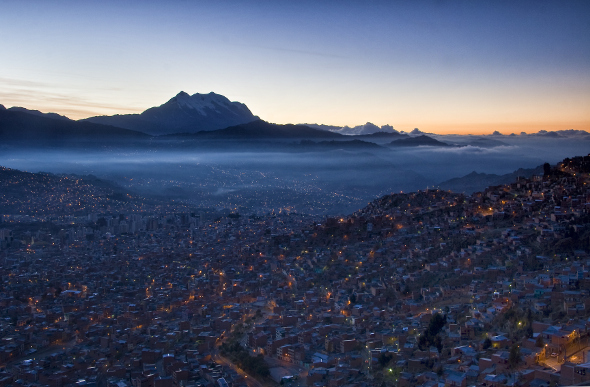 Bottled water
Bottled water is readily available for purchase, but this tip made it to the top because the water is highly undrinkable in La Paz. Unfortunately the local fresh produce is irrigated in this water and should also be avoided, and it's a good idea to brush your teeth with bottled water.
An open mind
Burying a (naturally miscarried) baby llama foetus under the foundations of a house is a common practise in Bolivia; it's an offering to the goddess Pachamama, who bestows health, happiness and prosperity. Mummified llama foetuses are readily available in the Witches' Market, along with dried armadillos, powdered dog's tongue and assorted spells and potions.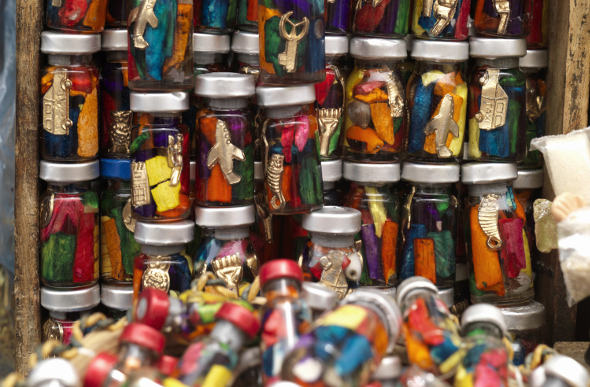 The walls of San Pedro prison are so unremarkable that it is a shock to notice the guards who stroll the perimeter with their heavy-duty arms, but this unique gaol community is a reality of Paceño life.
These are just examples of the stunning cultural encounters you can enjoy in La Paz, so bring an open mind and soak up the delicious differences.
Tissues
South America is not always forthcoming with toilet paper, and some public bathrooms require you to purchase your own supply of neatly folded squares. You can't go wrong with a small pack of tissues, but remember not to flush; the plumbing can't handle it.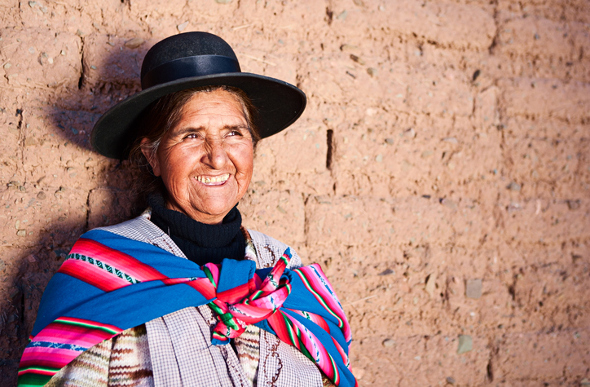 Spanish/ English dictionary
These days we take translation apps for granted, but it is best to avoid using any expensive electronics on the street, even though La Paz is a relatively safe city. The people are kind but hard to crack, and they don't speak much English. Your efforts to communicate in Spanish can help you engage with the locals, and a dictionary could end up being your best friend in a medical situation, or for determining exactly what it is that you are eating.
---
Looking for some action?: Find Your Adventure In South America
Head North and get groovy: How Colombia Got Its Groove Back
Satisfy your foodie cravings: How To Taste The Best Of Peru
---
Sunscreen
It makes sense that the highest capital in the world is closer to the sun, although the cool climate can be deceiving. It's easy to get sunburned without noticing, so be sure to slip, slop and slap.  
A layer of clothing
La Paz is nestled high among the Andes, and it can be quite a chilly place even in the height of summer. Pack a thin layer you can throw on when the sun slips behind the mountains or clouds. 
Paracetamol or ibuprofen
From coca tea to canned oxygen, there are a variety of ways to combat altitude sickness, but the inevitable adjustment often results in a headache. Rather than negotiating the local pharmacy once you're already in discomfort, carry a stash of everyday painkillers to take in a pinch.
---
Visit your local Flight Centre store or call 131 600 for more advice and the latest deals for South America.
---
Photos: Getty Images
Other Travel Articles You Might Like...