28 August 2019
Por que no?
In other words 'why not'?
Si, sangria
Think of Spain and you think of sangria, right? Si, claro (of course). In fact, the locals don't drink sangria all that often. They opt for a simpler version, which you will find on every single menu across the country: tinto de verano. Which means summer wine, and basically consists of red wine and lemonade. Trust me it's delicious. Now, where's a terrace I can pull a chair up on?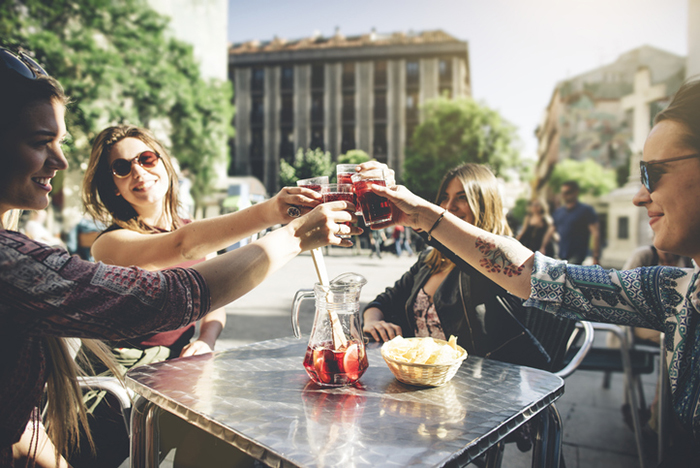 The land of fabulous fiestas
Spaniards know how to party. It's generally accepted to spill out of a bar and onto the pavement with a beer in hand, or to sit in a city square with a wine (I mean vino). Tapas start in the late afternoon, dinner happens around 9pm, and if you want to go dancing, clubs fill up around midnight, or even later. But it's not just people going drinking and partying who are out at night. You'll find entire communities, from grandparents through to toddlers hanging out in neighbourhood squares and streets long after the sun has gone down.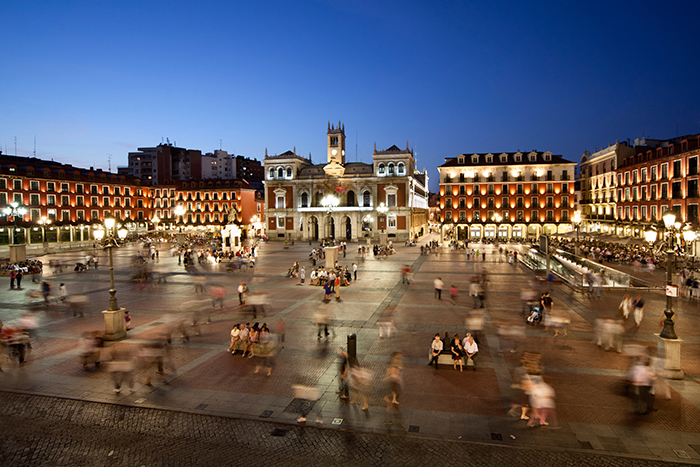 ---
---
And siestas
There is one reason Spaniards have enough stamina to stay up 'til the early hours of the morning, and that's the ever-appealing siesta. Between about 2pm and 5 or 6pm everything shuts down across the country - including banks, businesses and shops in big city centres like Madrid and Barcelona. During summer in particular this works quite well - nap during the hottest part of the day, then head out shopping in the evening, when stores open again until about 9pm.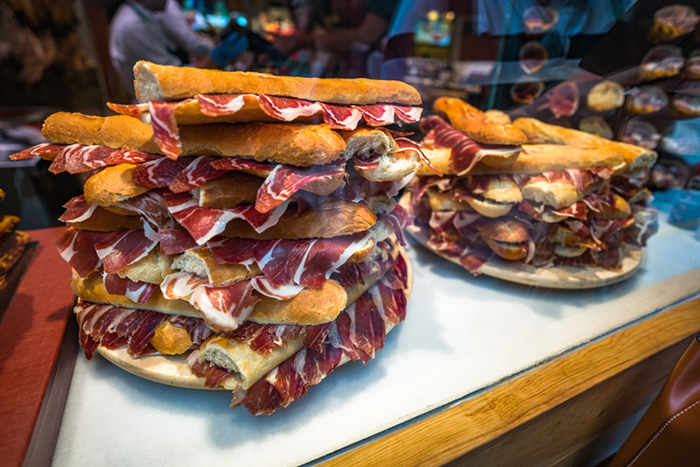 Hello there Jamon (pronounced hamon)
Unlike neighbouring French and Italian cuisines, Spanish food is comparatively simple. Fresh baguettes with a generous slice of jamon iberico (the most coveted type of ham you can find) and manchego - but hold the butter - are a lunch staple. While cheese croquettes, patatas bravas (fried potatoes), fried calamari and sardines, seafood paella, and cocido (a chickpea and meat stew from Madrid) are other examples of the hearty food you'll find on menus. My personal favourite to find on the tapas menu, however, is Spanish tortilla, which is essentially a delicious potato and onion omelette served on fresh bread. Don't knock it until you've tried it with a cool beer. You won't be mad.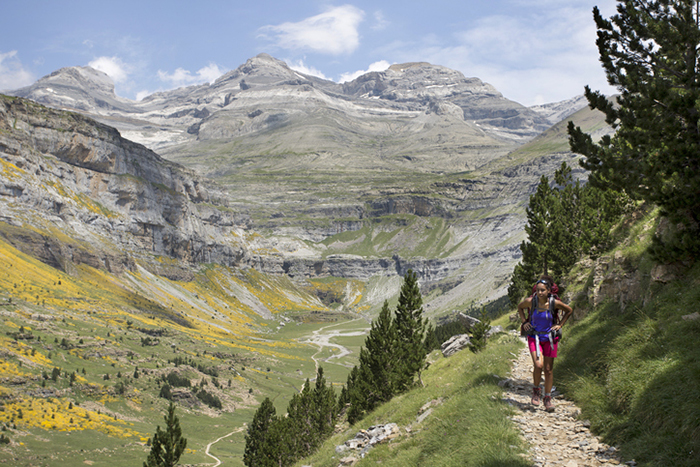 See the sierras 
Spain is a dry, rugged place, with arid desert in the centre, rolling farmland in the south, the steep slopes of the Pyrenees in the north, and rocky coastline with azure waters most of the way around. All of which makes it great for hiking in the great outdoors. Of course there is the most famous of routes, the Camino de Santiago, which leads across the Pyrenees to Santiago in the north west, but there are plenty more places to hit the trail. The Sierra Nevada mountains in the south, near Granada are popular, while the Costa Brava, around Barcelona is home to some 7,000 kilometres of trails known at GR92. You'll find plenty of walks of all levels in national parks across the country from Madrid to Valencia and beyond.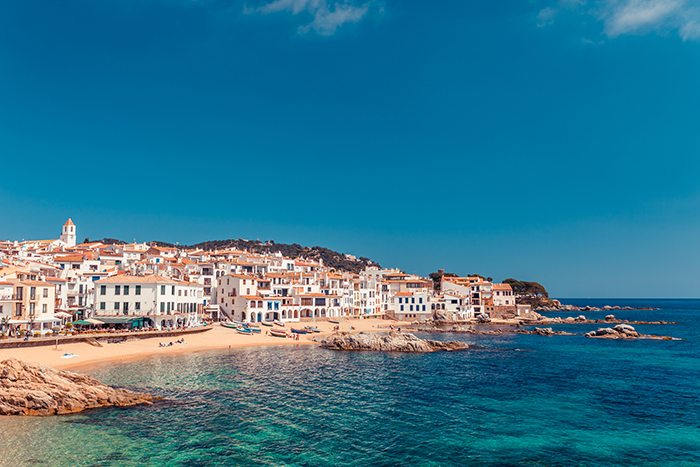 Beachside bliss
There's a reason British people like to retire in Spain: the endless sunshine and beautiful coastlines. The Costa Brava near Barcelona, the magical city of Valencia, and down south along the coastline from Malaga are lined with picturesque villages, beautiful beaches and relaxed waterfront cafes perfect for long lunches. While on the north west coast, from San Sebastian around to the Atlantic Ocean side you'll find awesome surf breaks thrown in there. But we best not forget some of the most important coastal destinations in Spain: the islands. There's Ibiza (known for the parties but also home to some beautifully calm spots too), Mallorca and Menorca, all in the Mediterranean. And then the Canary Islands, which are beautifully arid volcanic islands you'll find off the coast of Morocco.
---
---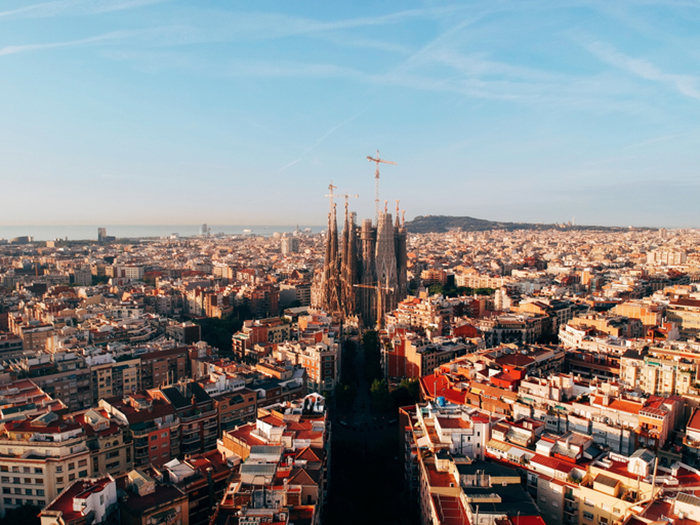 A quick history lesson
With a history dating back to the Middle Ages, Spain's countryside is dotted with archaeological and architectural gems. From villages built in caves to brilliant Romanesque gardens and Baroque palaces, the architecture tells stories of Spain's royal history, the Moorish influence, the Spanish Inquisition and traditions like bullfighting. Take yourself on a walking tour of any Spanish city and you're bound to be given an unexpected lesson of the place through the ages. 
And of course, the locals!
If there are any nations you could call welcoming, they would be the Italians and the Spanish. There's something innately warm about the way these Mediterranean cultures interact, whether it's the tapas plate as soon as you walk into the bar, the multi-generational communities you'll find hanging out in neighbourhood squares, or simply the laid back attitude to everything. There's a reason a favourite saying here is 'manana, manana' - meaning 'tomorrow, do it tomorrow!'. The enthusiasm for good food or a beer on a terrace here is more potent than anything else, and that's definitely something we could get used to. 
---
---
Other Travel Articles You Might Like...