17 February 2020
Vibrant, cosmopolitan and jammed with things to see and do, Barcelona is a famously popular tourist destination. But if you're looking for respite from the big-city crowds, and fancy widening your Catalonian horizons, delve deeper into the rest of the region, where a wealth of rewarding day trips (or over-nighters) can be had.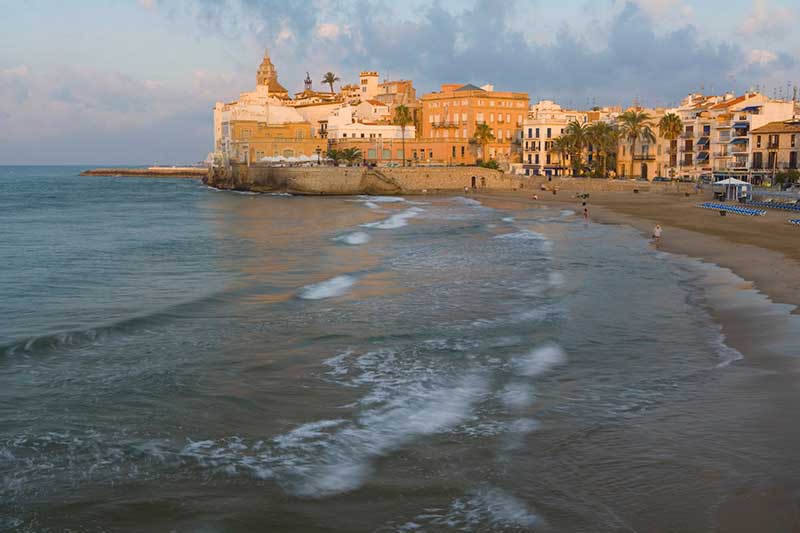 Sitges
On the Costa Daurada - about 30 minutes south of Barcelona by train - this lively beach resort is one of Europe's most LGBT-friendly spots. Vivacious nightlife fuels Sitges' rainbow-flagged bars and clubs and at various times of the year festivals turn the whole town into a blaze of colour and revelry, with parties and processions. Highlights include Gay Pride, held over five days in June, and Sitges Carnival, staged in the week leading up to Lent (in 2019, February 28-March 6). Nicknamed the 'St Tropez of Spain', Sitges has charming, maze-like lanes, a yacht-peppered marina and restaurant-lined promenade ripe for strolling and people watching.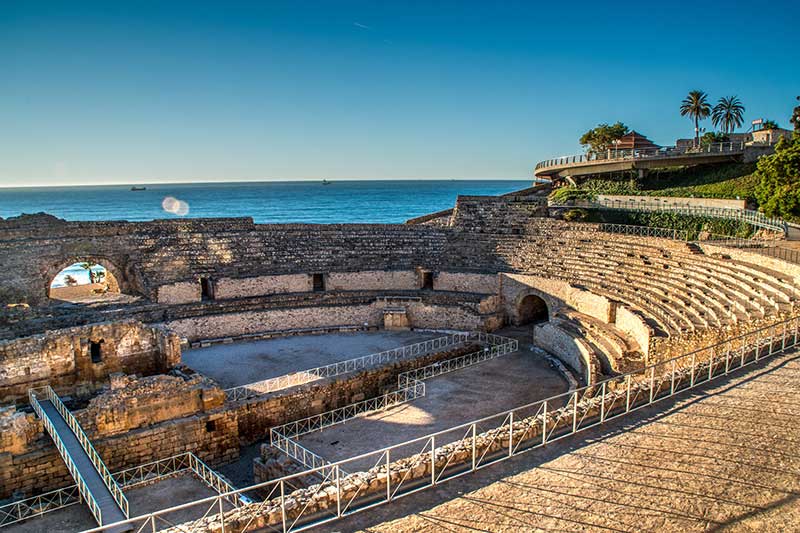 Tarragona
Venture a further half-hour by rail from Sitges, and you'll come to the port city of Tarragona, which once dwarfed Barcelona in terms of size and importance when the ancient Romans knew it as Tarraco. As well as a magnificent aqueduct - 'The Devil's Bridge' - on Tarragona's northern outskirts, there is an array of Roman ruins and archaeological exhibits in the city centre, including an amphitheatre, whose sparkling blue Mediterranean backdrop adds to its Insta-perfect appeal. Each May, Tarragona celebrates its Roman heritage with Tarraco Viva, which sees recreations of gladiatorial contests, cavalry shows and enthusiastic feasting and drinking.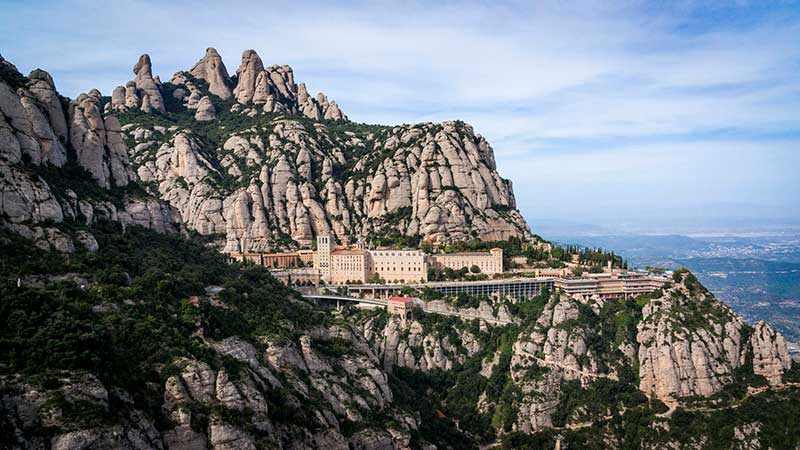 Montserrat
Founded over a millennium ago, this incredible Benedictine abbey is tucked away in the craggy mountains west of Barcelona. Getting there is an adventure in itself. After an hour's ride on a suburban train to Montserrat station, you can either take a rack railway or a cable car up to the abbey complex, which was a refuge during the Spanish Civil War (1936-39) for opponents of General Franco. Still home to about 70 monks, Montserrat has a mix of holy and commercial draws, with eateries and gift stores next to a glorious basilica and the revered shrine of Our Lady of Montserrat, Catalonia's patron saint. Though it gets busy up here, with the faithful coming to pay homage, it's not hard to escape the crowds. Hiking trails lead to quieter pastures fringed with sanctuaries, crosses and look-out points. On a clear day, most of Catalonia, and even the Mediterranean island of Majorca, are visible.
---
---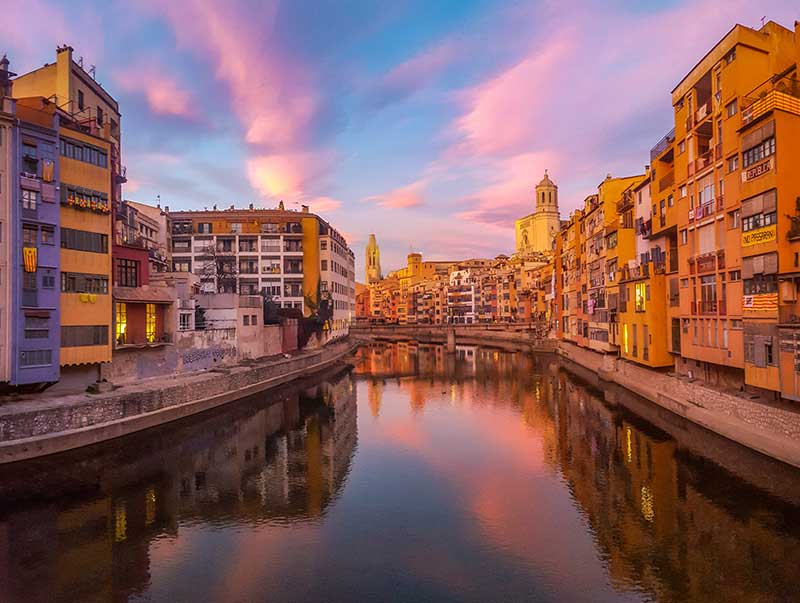 Girona
Frequently voted one of Spain's most liveable cities, Girona - a 40-minute train journey north of Barcelona - is a laid-back jewel of a city beside the Onyar River. Easy-to-get-lost-in cobbled streets are laced with alluring drinking and dining spots and reams of enchanting medieval architecture. Admire Girona's Gothic cathedral, which claims to have the world's widest nave (23 metres) after St Peter's Basilica in Vatican City, and walk the towering ramparts that snake round the eastern side of the old town, which acted as a filming location in season six of Game of Thrones.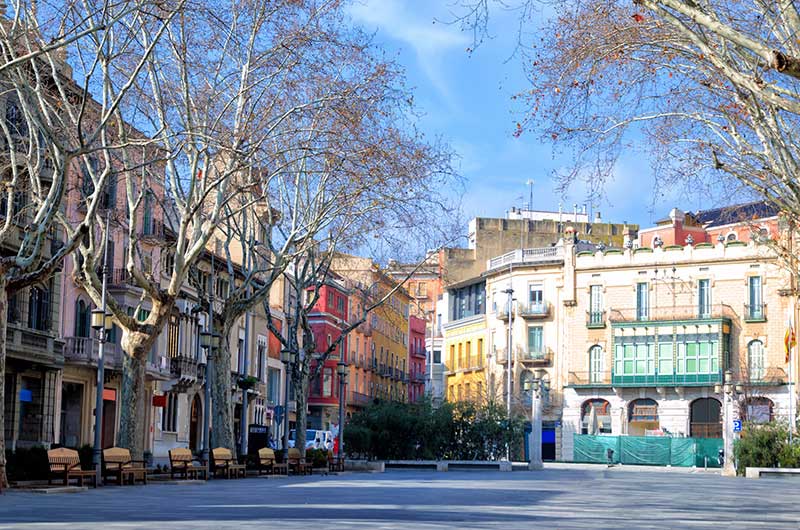 Figueres
The largest Catalonian city before the border with France, Figueres is synonymous with one man: Salvador Dali. The legendary Surrealist was born here in 1904 and his legacy is everywhere, with shop shelves and windows crammed with Dali-themed books, paintings and souvenirs and Dali-inspired sculptures decorating streets and sidewalks. Dali die-hards should join the queue for the Dali Theatre & Museum, which is set in a suitably surreal burgundy-toned building, capped with giant model eggs. Inside, you'll find Dali's resting place (he was buried in the crypt beneath the stage), plus some of his eccentric works and dreamy personal art collection.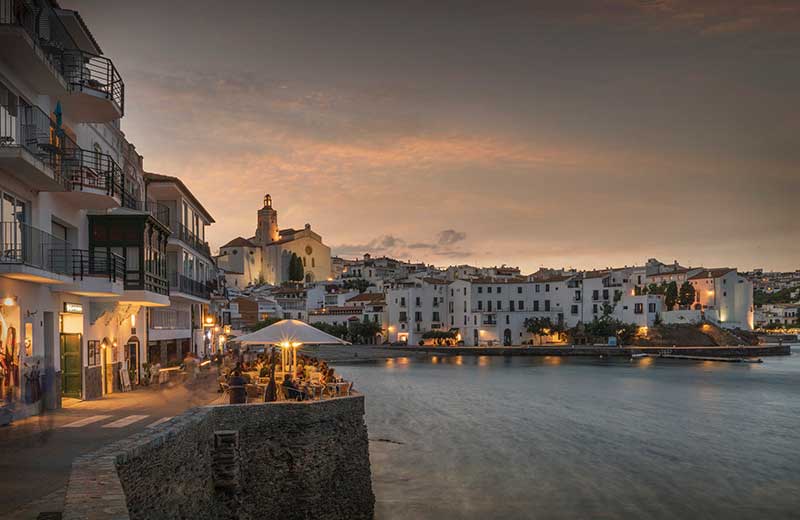 Cadaques
A favourite getaway of Dali, and other creative-minded souls like Pablo Picasso, Rene Magritte and Joan Miro, Cadaques is a picturesque whitewashed fishing village located above the Costa Brava, a heavily-developed coastal strip north of Barcelona. Despite its fame, Cadaques remains relatively bohemian and chilled-out - especially out of the peak July-September summer holidays. It's not the easiest place to get to (a two-hour drive or a three-hour bus journey from Barcelona), but, set around a beautiful rocky bay, with steep narrow lanes and enticing seafood and tapas eateries, it's certainly worth the trip. On arrival, nab a seat at one of the alfresco bars facing the Mediterranean and treat yourself to a well-earned sangria or cava (the Catalan answer to champagne).
---
Sign up to our newsletter for more travel inspiration, tips and exclusive deals sent straight to your inbox. 
---
Other Travel Articles You Might Like...