9 January 2019
Sicily is the largest island in the Mediterranean and arguably its most enthralling to travel round. With its jaw-dropping coastline, dramatic mountainous interior - including Mount Etna, Europe's highest volcano - and the awe-inspiring landmarks built by the myriad civilisations to rule Sicily over the past 3000 years, a trip here will long stay in the memory. You can savour this unique, diverse slice of southern Italy on Collette's Splendid Sicilia tour, which showcases the best of the island over nine absorbing days.
Palermo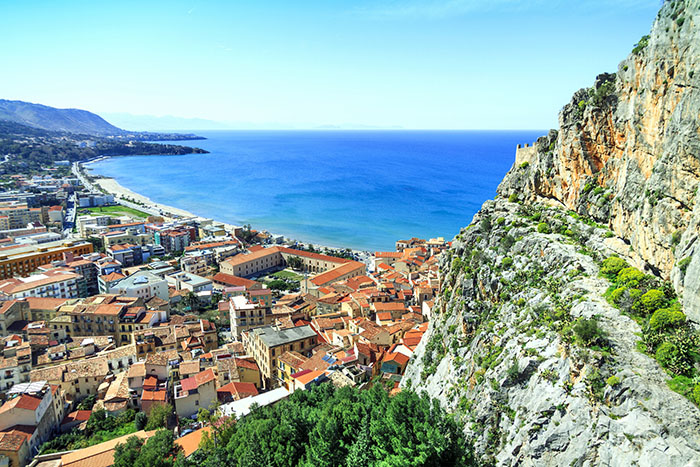 You'll spend four nights in the buzzing, rejuvenated Sicilian capital, which is blessed with a photogenic backdrop of sea and mountains, colourful street markets and an array of eye-catching buildings, notably opulent churches and a huge cathedral whose architecture evokes Palermo's multicultural heritage. Constructed in Gothic fashion by the Normans in the 11th century, it also has exotic Arab-esque flourishes, owing to the legacy of the city's previous occupiers. The so-called Arab-Norman churches in and around Palermo - including the cloister-rich Monreale Cathedral, which you'll also visit - boast UNESCO World Heritage status. Another Palermo experience to write home about is a private tour of Palazzo Conte Federico, one of the majestic Spanish-style palaces that sprinkle the city. You'll be guided around this eclectically-furnished family home by the lady of the house, Countess Alwine, whose husband, Count Federico, is a descendant of the former King of Sicily and Holy Roman Emperor.
Mafia Tales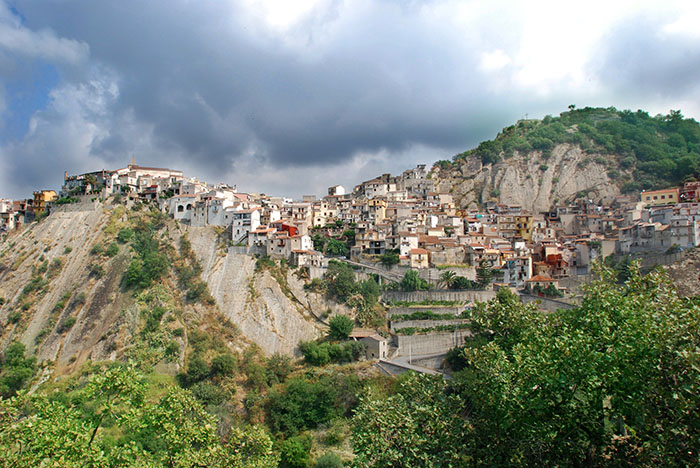 Expect to hear hair-raising stories about the Mafia on your travels - though you shouldn't worry about encountering this organised crime network, which, while not as powerful as before, still lurks in the shadows of Sicilian society. Learn about the mob's 19th century roots, their impact on everyday life and the fightback against them by judges and ordinary citizens at the Anti-Mafia Museum in Corleone. This hilltop village spawned the most notorious real-life Mafia clans and was also the origin of the fictional Corleone family from the Godfather movies. Wherever you are in Sicily, you'll see gift stores selling Godfather-themed souvenirs (think: figurines of a tuxedo-clad Marlon Brando and T-shirts emblazoned with Al Pacino's face). You're also given the option of visiting Savoca, another hilltop village in which scenes from Francis Ford Coppola's first Godfather flick were shot. Go. It's gorgeous.
Classical Sights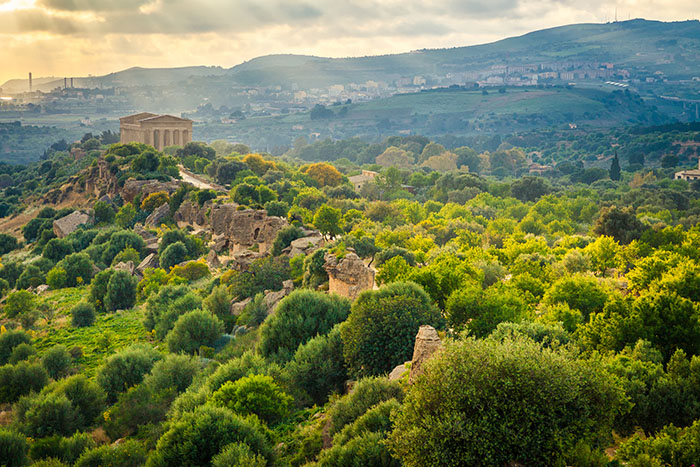 Perched on a hill-side close to Agrigento, on Sicily's south coast, the Valley of the Temples offers a picturesque insight into the era of the ancient Greeks - who settled parts of the island from 735BC. Sandstone relics devoted to Greek gods like Hera, Hercules and Concordia stand in various states of disrepair, surrounded by olive, almond, pine and citrus trees and recently-installed avant-garde artwork. A knowledgeable guide takes you for a fascinating stroll through this site, one several spots on your itinerary rich in classical archaeological treasures. Another day, you'll admire the ruins of the ancient Greek theatre and Roman amphitheatre of Syracuse, one of Sicily's most attractive cities.
Rural Escapes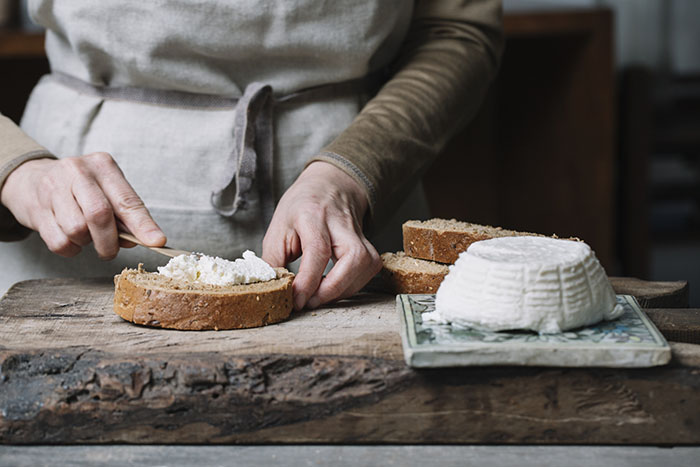 Tucked away in tranquil, scenic mountain countryside, Agriturismo Case Varisco is the venue for a memorable afternoon hosted by genial, larger-than-life mother-of-two, Cinzia Scianna. After treating you to a selection of antipasti, including caponata, a traditional Sicilian dish comprising eggplant, olives and capers, there are demonstrations showing you how two other popular Sicilian staples - ricotta (a whey cheese) and arancini (breadcrumbed rice balls) - are made. You sample the tasty end results and tuck into a wine-fuelled lunch packed with more Sicilian favourites, including cannoli (fried pastry sticks filled with sweetened ricotta) before being shown around this farm-cum-B&B-resort and regaled with stories about life and love in rural Sicily. 
Taormina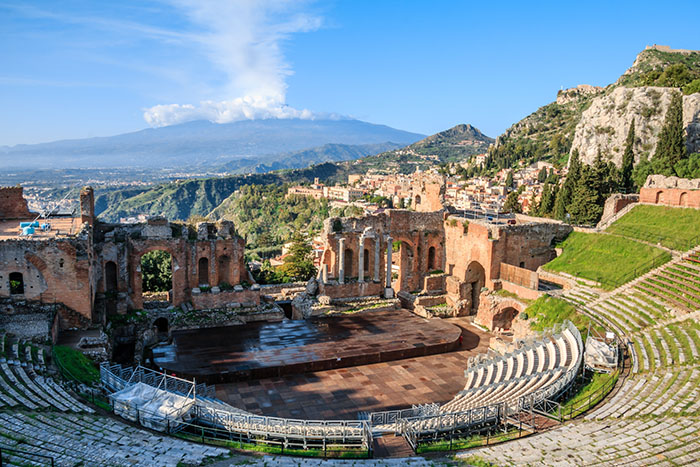 Oscar Wilde, DH Lawrence and Johann Wolfgang von Goethe are among the famous writers to wax lyrical about Taormina, a beautiful town hugging a clifftop overlooking the Ionian Sea in eastern Sicily. You'll have ample time to fall for Taormina with four nights spent at the elegant Hotel Villa Diodoro. Walk out onto your room balcony and, in clear weather, you'll see Mount Etna, which looms 3320m and is often sprinkled in snow and sporadically spewing ash, steam and lava. An optional tour takes you onto Etna's slopes, including a lunch stop at one of the wineries that thrives in the area's mineral-rich volcanic soils. Your tour farewell dinner in Taormina will be one to remember, as you'll wine and dine while a Sicilian folk band performs a medley of soul-stirring tunes. By the time they play "Volare", chances are you'll be clapping your hands, tapping your toes and (possibly) joining the conga line around the restaurant!
---
---
Other Travel Articles You Might Like...