16 March 2016
Words by Carlie Tucker
It's a great big world out there with plenty of places to go and things to see, so now may be the perfect time to start planning your next getaway. To help you in your quest to create lasting holiday memories, here are 10 unique places to offer a little inspiration.

Iimage courtesy of whenonearth.net
Playa De Amor, Puerto Vallarta, Mexico
Located in the Marieta Islands off the coast of Mexico, Playa De Amor (Beach of Love) was created in the early 1900s when the Mexican Government used the area as target practice, detonating bombs during military drills. It's now a crater with a picture perfect strip of sand and stunning blue waters that welcome visitors looking to cool off on warm summer days. The beach also happens to be surrounded by rare native wildlife.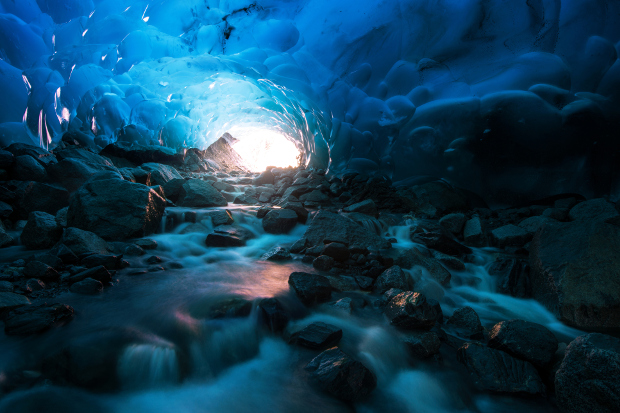 Mendenhall Ice Caves, Juneau, Alaska
Alaska is home to many memorable natural sights, but the Mendenhall Ice Caves are among the most impressive. This huge hollow is part of the Mendenhall Glacier, and though it is only 12 miles from the heart of Juneau, it is only accessible if you're willing to kayak to and ice climb over the 12-mile long glacier. It's all worth it, though, when you witness the ethereal blue glow of the frozen walls and ceilings.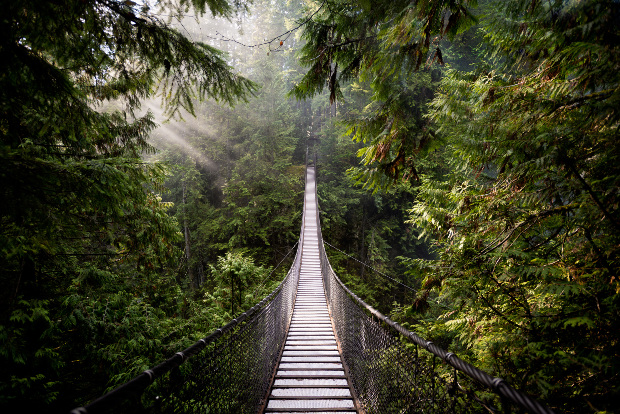 Capilano Suspension Bridge, Vancouver
Just 15 minutes from the heart of Vancouver, this amazing suspension bridge allows visitors to walk among the treetops over the Capilano River. It's 140 metres long and 70 metres high, providing astounding views of the surrounding forest. While there is an admission fee to cross, it's definitely worth it for the experience.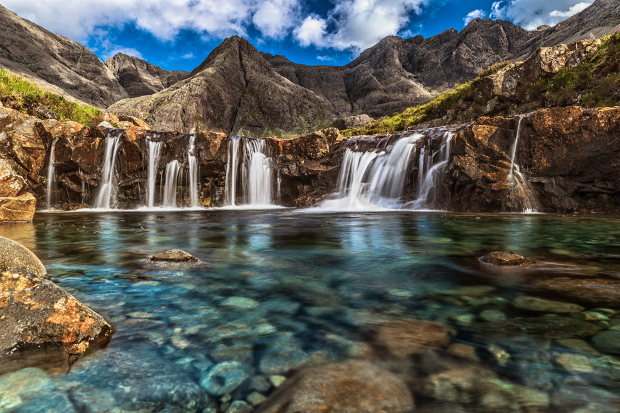 Isle of Skye, Scotland
Imagine verdant moors, rugged sea cliffs and deep blue lochs all shrouded in a mysterious mist. The Isle of Skye is the largest, most northerly island of Scotland's Inner Hebrides, and it calls to visitors with a stunning landscape that must be seen to be believed. From the cascading Fairy Pools to the crumbling facades of ancient castles, the allure of this land is undeniable. 
---
Looking for more travel inspiration?
Chasing The Sun: The Best Locations To Watch The Sun Set Across The Globe
Top 10 Hotels With Amazing Views
---

Plitvice Lakes National Park, Croatia
Seemingly straight off the pages of your favourite childhood fairytale, Plitvice Lakes National Park is known for its beautiful cascading lakes and sheer cliffs surrounded by lush greenery. It's southeastern Europe's oldest national park and was among the first natural sites to be added to the UNESCO World Heritage register.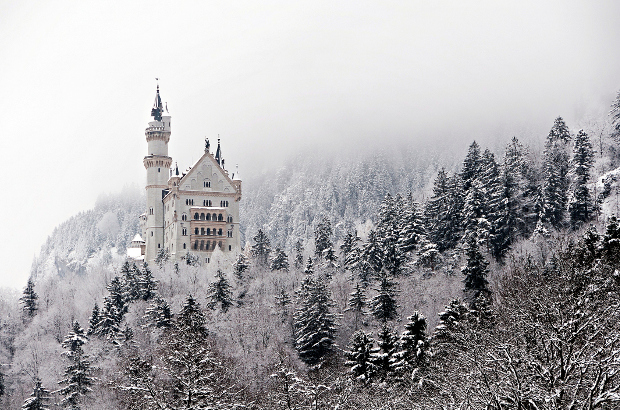 Neuschwanstein Castle, Hohenschwangau, Germany
Speaking of fairytales, this famous Romanesque Revival castle in southwest Bavaria is so magical it inspired Disneyland's famous Sleeping Beauty Castle. It was once the personal refuge for Ludwig II of Bavaria, but was opened to the public immediately following his death in 1886. A visit at any time of year will reveal incredible panoramas of the castle and it's stunning surrounding landscapes.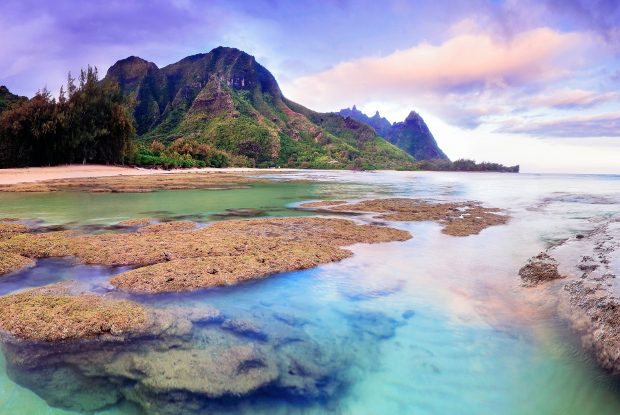 Kauai, Hawaii
While most holidaymakers spend the majority of their Hawaiian vacations along Honolulu's famous coastline, you may just want to consider setting aside some time to explore the wild beauty of Kauai. Like stepping back to a time before people walked the earth, this unspoilt island features seemingly endless views of rugged mountains and thick tropical forests.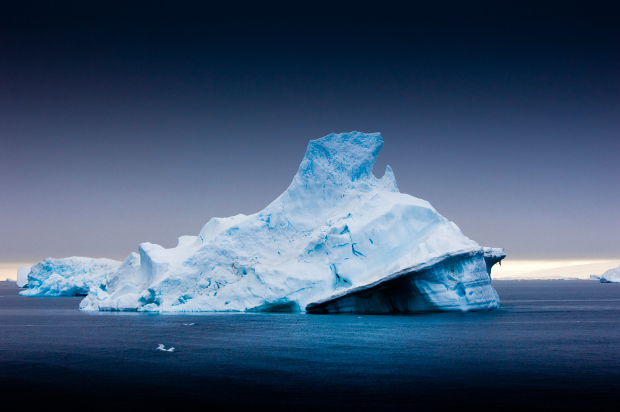 Bransfield Strait, Antarctica
Before you dismiss Antarctica as being a frozen wasteland, think again. The sheer scale of these landscapes boggles the mind. Wild and untouched, they are home to some of the world's heartiest animals and have the power to make you feel completely insignificant. This includes the Bransfield Straight, a narrow waterway of mammoth icebergs and one of the world's top places to spot the vast colonies of penguins that call this frozen landscape home.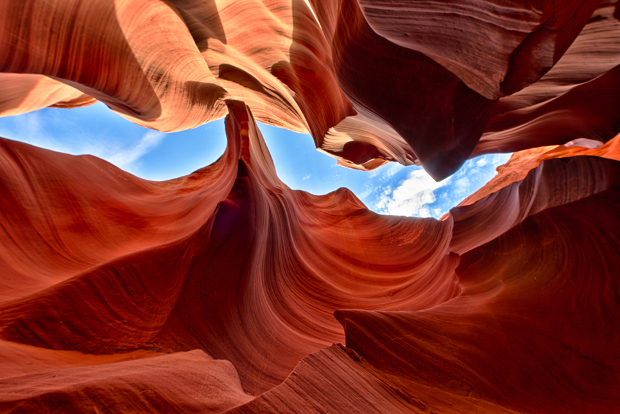 Antelope Canyon, Arizona
There are plenty of amazing sights (both manmade and natural) in the USA, but Antelope Canyon is among the coolest. It's split into the Upper Canyon and Lower Canyon, each offering a distinct list of reasons to check it out. The Navajo Sandstone walls look like smooth waves of striking stratifications of red and yellow.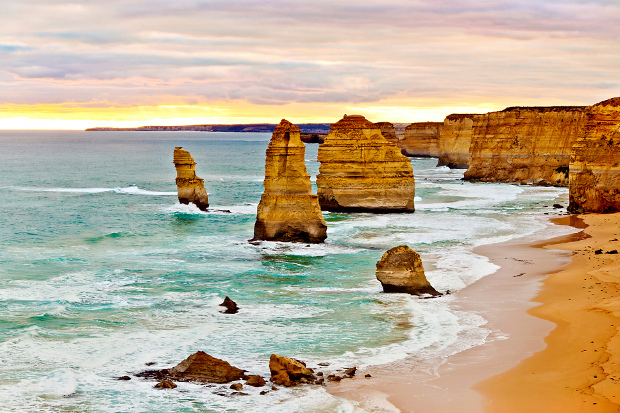 12 Apostles, Great Ocean Road, Victoria
When it comes to famous stretches of coast, there are few more iconic than Victoria and its 12 Apostles. These limestone stacks are a testament to the power of nature, having eroded into arches and then single spires standing tall in the blue ocean waters to create incredible views along the Great Ocean Road. You'd better make the time to see it though, as these natural monuments continue to erode. There are only eight left.  
Images courtesy of Getty unless otherwise noted. 
Other Travel Articles You Might Like...