10 July 2015
Words by Carlie Tucker
Canada may be known as the Great White North, but this exceedingly friendly country is more than just snow. Sure, this winter wonderland is something quite unique through the cooler months, but don't discount the beauty of summer. Calling to globe trotters throughout the year, here are 10 reasons why you need to get to Canada.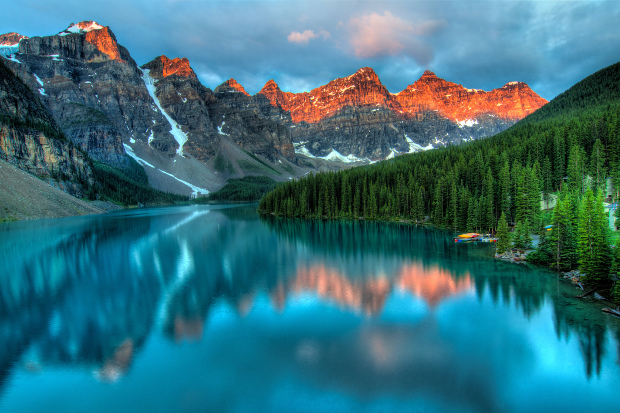 Canadian Rockies
Standing tall along the southern stretch of the British Columbia/Alberta border, the Canadian Rockies are 1,450 kilometres of rugged beauty. This conglomerate of great jagged peaks, thick pine forests and majestic wildlife is home to such highlights as Banff National Park and Lake Louise.
Outdoor enthusiasts will certainly hit their stride with skiing through the winter and hiking through the summer, but luxury seekers don't have to miss out. 5-star resorts such as the Fairmont Chateau Lake Louise are tucked into hidden mountain valleys, providing a cushy stay amongst the wilderness.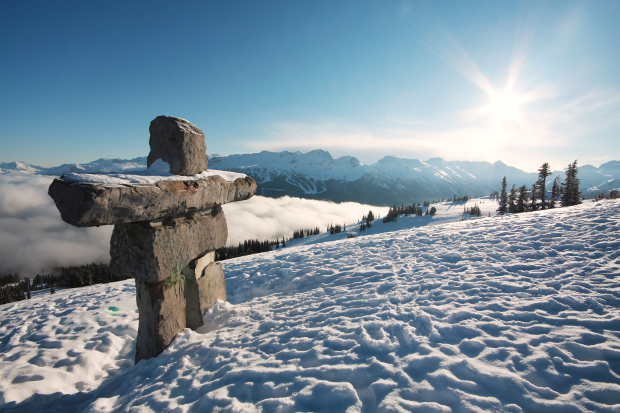 Whistler
Just north of Vancouver, Whistler is well known in the snow-loving circles. It's North America's largest skiable area with a sweep of runs to please beginners, experts and everyone in between. It also happens to be a top summer holiday spot with superb hiking trails, four championship golf courses and sandy lake-side beaches.
The surrounding alpine village is pedestrian only, entertaining throughout the year with top shopping opportunities and plenty of luxury accommodation options.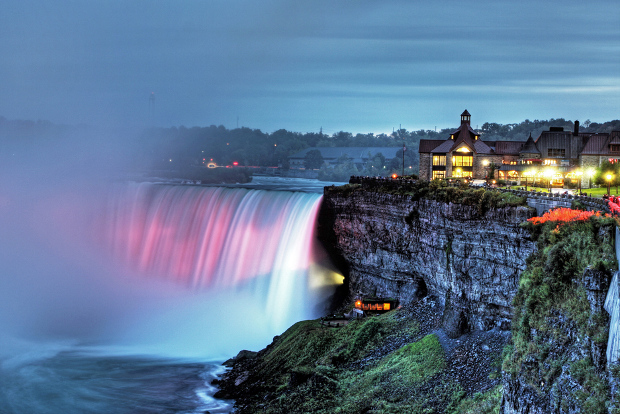 Niagara Falls
This international icon needs no introduction. The trio of falls are the most powerful  in North America with the highest flow rate of any in the world. Approximately 600,000 gallons of water per second fall over a vertical drop of 51 metres. Take a ride on the iconic Maid of the Mist boat to see and feel the falls up close, or simply stroll along the gorge for panoramic views. The falls also light up at night on the Canadian side with a light and fireworks show.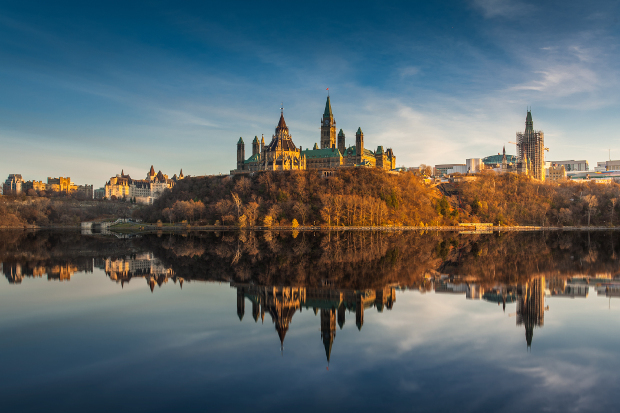 Ottawa
Canada's capital city is a mixed bag of delights for travellers of all types. From the outdoor offerings to the national and local museums, there's plenty to choose from when looking for local entertainment. Culture cats will appreciate the array of world heritage sights, while foodies will relish the booming culinary scene.
Get out for a cycling city tour, or simply stroll the streets for an equally rewarding glimpse at the city. However you decide to discover the city, make some time for Rideau Canal. Boat tours are popular through the summer while ice skating is a must in the winter.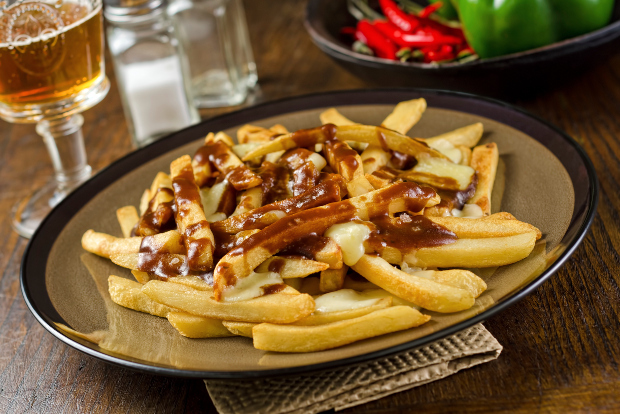 Poutine
If you ask anyone about the national dish in Canada, you're likely to hear all about Poutine. Right up there with bacon and maple syrup, it is a favourite for locals. Consisting of hot chips slathered in gravy and topped with cheese curds, it's a tasty snack that satisfies on both a cool or warm day. It's sold right across the country, from fast food chains to street-side chip wagons, so you won't have to look far to try it out.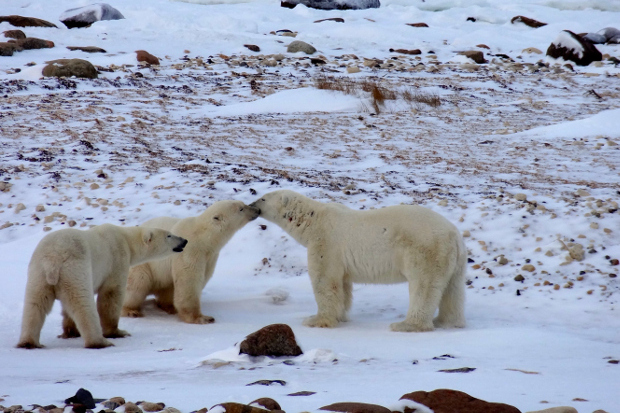 Polar Bears
Sitting in the northern reaches of Manitoba is a little unassuming town called Churchill. The population may only be 813, but there is much more to this place than small town charm. It happens to be one of a handful of populated areas where you can view polar bears in their natural habitat.
There are a few different ways to catch a glimpse of the bears, including a tour in one of the local tundra vehicles or taking a guided walking tour. Prime bear viewing times are October and November, though bears can be seen throughout the year. Churchill is also prime ground for spotting Beluga whales in Hudson Bay in the summer and dog sledding in the winter. 
Hockey Hall of Fame
Located in Toronto, the Hockey Hall of Fame museum isn't just for puck heads. Sports fan or not, this stop is sure to capture your interest. Not only do you get a peek at the history of Canada's national game, but you can strike your best NHL goalie pose, test your sports anchor skills at the TSN SportsCentre Experience and explore the world's largest collection of hockey memorabilia. The piece de resistance though is the Stanley Cup – arguably the greatest trophy in sporting history.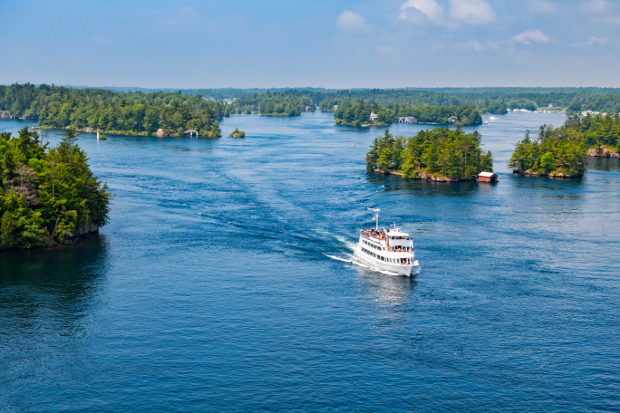 1000 Islands
Straddling the border between Canada and the USA, the 1000 Islands is a unique location best explored by boat. The deep blue waters of the Saint Lawrence River is peppered with more than 1800 islands. Some are mere dots of green in the winding waterway, while others are home to fairytale castles, lighthouses and island mansions. There are also plenty of charming villages to explore on both the US and Canadian sides should you wish to disembark.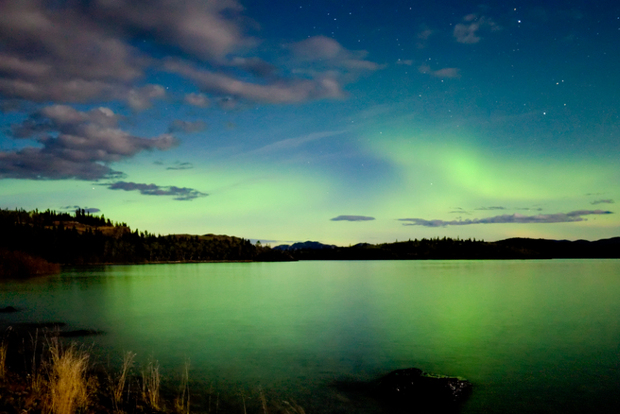 Northern Lights
One of the most unique experiences you can have in Canada is viewing the Northern Lights. While this phenomenon is visible throughout the year in certain parts of the country, they're at their most impressive through the winter months.
Newfoundland and Labrador are both popular viewing destinations with 240 nights per year showing off colourful auroras. Churchill, Manitoba is another popular spot, with lightshows over the glassy surface of Hudson Bay. Whitehorse in the Yukon Territory is also at the top of the list of destinations with plenty of viewing tours available.

Image courtesy of Calgarystamped.com
Calgary Stampede
Held annual at the beginning of July, the Calgary Stampede is the big event of the Canadian summer. It's 10 full days of rootin' tootin' fun where you're invited to take part in Canada's cowboy culture. Of course there's a rodeo, but guests are also treated to concerts, food and drinks, rides, animals, games, shopping and parades among other things. It's definitely fun for all ages, so pull on your boots and get ready to stampede!  
Other Travel Articles You Might Like...