19 October 2016
Words by Vicki Fletcher
Amsterdam is both a quiet achiever and a soloist on centre stage. Its rich history of art and culture see the city competing with the likes of Paris, London and New York for a place on the world stage with renowned art galleries, concert halls and performance companies. Yet a smaller population and community-oriented way of life, offer a glimpse of a more subtle, intimate city – one with growing fashion, coffee and artisan industries. Amsterdam is an inviting mix of Scandinavian cool and bohemian energy. Here are 10 reasons to include it in your next travel plans.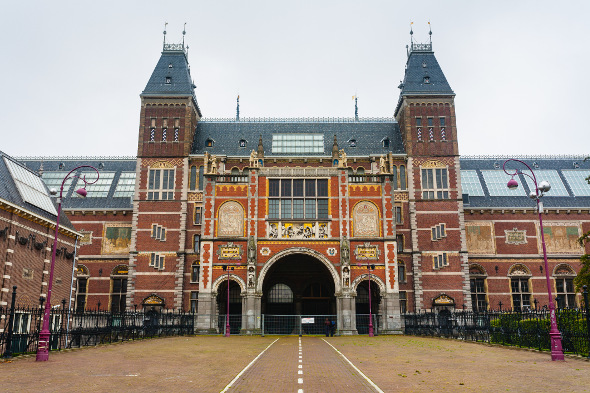 The Rijksmuseum in the Museum Quarter.
1. Art
Art and Amsterdam are a match made in heaven. The city has made a huge investment into the Museum Quarter, a neighbourhood home to the city's most prized cultural institutions, dining and public spaces. Visitors should definitely put the Van Gogh Museum and the Rijksmueum at the top of their list to visit. Those looking for local art can also find excellent independent galleries in the Jordaan and Oud-West neighbourhoods. \
2. Fine Dining
When it comes to food, Amsterdam knows how to deliver. Home to a host of Michelin starred restaurants, excellent traditional Dutch eateries and international dining, the standard of cuisine here is high. Indulge in a cheese tasting for a hit of local flavour and don't forget to sample some delicious Dutch pancakes, too.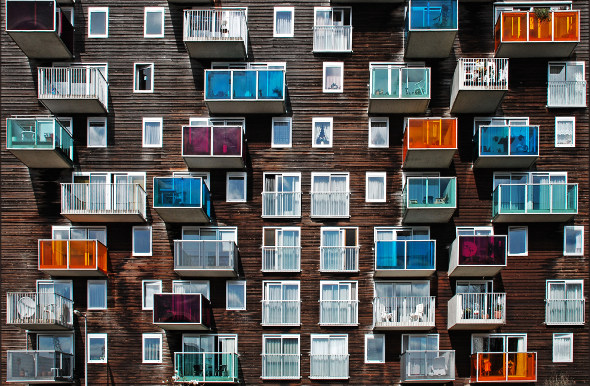 A modern apartment building in Amsterdam.
3. Architecture
Best known for its beautiful canal houses and gabled facades, Amsterdam is a real highlight for design lovers. See the narrowest house in the world, spot the intricate brickwork of the Amsterdam School movement, explore the Royal Palace, repurposed as such from the former city hall, and finally, see the world's first 3D-printed canal house, currently under construction in Amsterdam-Noord.
4. History
Amsterdam began life as a humble fishing village in the 13th Century, quickly growing with trade and industry, moving through a Golden Age and Industrialisation into the modern day. Visit the oldest house, built in 1425, wander along the picturesque canals of the Jordaan district, constructed in the 17th century, and take a sobering tour of Anne Frank's House, a reminder of the city's suffering during World War II.
5. Charming Canals
Amsterdam's beautiful canals are largely the result of an unprecedented period of prosperity and expansion in the 17th century, and they remain mostly unchanged today. Take in the picturesque city streets from a canal boat cruise, whether a short sightseeing cruise or an evening dinner cruise around the city.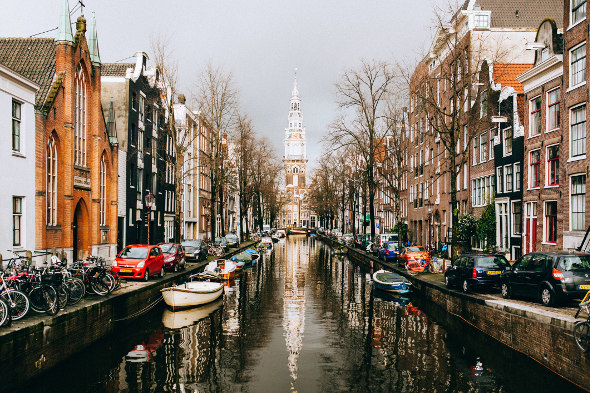 The picturesque canals of Amsterdam.
6. Shopping
Amsterdam combines unique boutique and high end shopping with magical markets and urban cool better than most European capitals – and with the likes of Paris and Milan in the running, that's a big deal. Head to De Negan Straatjes (Nine Streets), a cluster of narrow lanes in the historic canal district for jewellery, books, art and boutique fashion. Try P.C. Hooftstraat for designer threads. Spiegelkwartier (Mirror Quarter) is best for antique stores and more galleries. If markets tickle your fancy, the Waterloopein flea market or Singel flower market are worth a visit.
---
Get a taste of more Europe:
Private Paris: The City Away From The Crowds
The Best Luxury Hotels In Europe
---
7. Gardens 
Amsterdam is home to over 30 parks, making this picturesque Venice of the North even more attractive. Many parks, including Vondelpark, the largest in the city centre, host events such as open air cinema and music performances. Then on one weekend each year – usually in June – dozens of canal-side houses and museums open up to reveal hidden gardens to the public.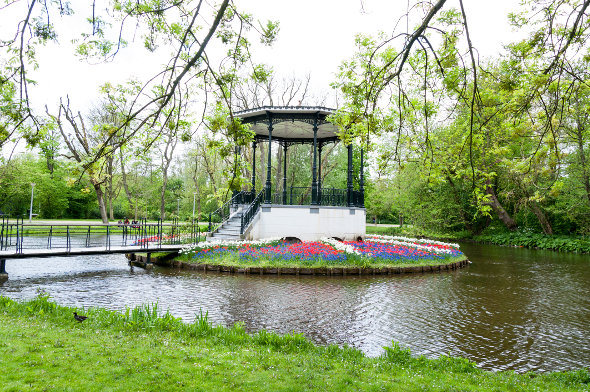 Vondelpark, Amsterdam's largest city park.
8. Music
Amsterdam's Museum Quarter is home to one of the world's most outstanding concert halls – acoustically and aesthetically. The Concertgebouw, which hosts some 900 events each year, is renowned as having some of the best acoustics in the world. Visit to see a performance by the award winning Royal Concertgebouw Orchestra.
9. Cafe & Bar Culture
Amsterdam has a rich history in beer brewing and spirit distilling. Enjoy a beer in one of many local microbreweries, or a cosy 'brown cafe', so-called for their stained timber decor, where you will find good Dutch beer and locally distilled Jenever. Or explore the burgeoning coffee scene, with a host of serious coffee roasters and cafes planted around the city.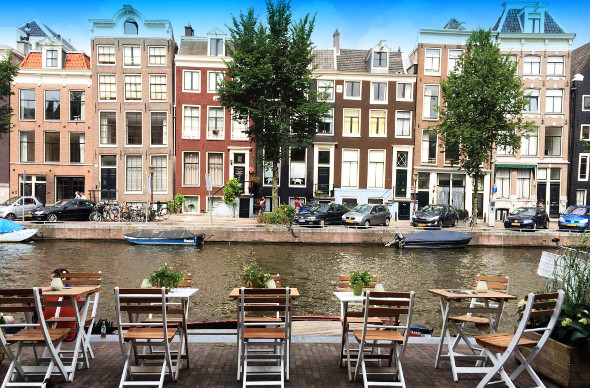 A cafe along a canal in the Jordaan district.
10. Houseboat Hotels
Amsterdam is home to a number of excellent luxury hotels, however the most unique are of course houseboat hotels. You'll get all of the luxury of a regular hotel, with the added bonus of the most convenient location in town. If floating to sleep isn't your style, try the Hotel Pulitzer or Hilton Amsterdam, both offering canal views from dry land.
All images courtesy of Getty.
Other Travel Articles You Might Like...