16 September 2015
Words by Carlie Tucker
Stalwart travellers may balk at the idea of a guided tour, but don't be too quick to dismiss. There are a number of unique experiences to be had out there, many of which are at the hands of a knowledgeable guide. We're talking exclusive access for private groups to individual wonders in some of the world's most vibrant destinations.
These amped up tours are becoming more popular among discerning travellers and we're taking a peek at just a few of the best. Sure to awaken your travelling spirit, these five journeys may just change your mind about guided tours.
Tanzania - Wildlife Safaris
Imagine yourself trundling across the vast expanses of the Serengeti navigating around a mass of migrating herd of zebra and wildebeest when your expert guide points out a stealthy pride of lions calmly watching the movement of their prey. Or, picture yourself trekking the Selous by foot; your guide slowing the pace as you approach a secret watering hole where all manner of mammals gather for a cooling drink.
Tanzania is home to formidable landscapes and bucket list-worthy animal spotting, but the only way to make the most of it is through a guided safari. From walking safaris to movable camp experiences, there are a huge number of guided journeys to sign up for with each one promising memories of a lifetime.
Brazil - Lencois Maranhenses National Park
This national park is known as the Sahara of South America thanks to endless stretches of white sand dunes. Though the arid-looking landscape may be reminiscent of its African counterpart at face value, it couldn't be more different. It receives around 300 days of rainfall each year, which creates stunning lagoons between the dunes.
Let a guide lead you to the top of a soft white sand dune to be greeted by an expanse of inviting turquoise water at the summit – a real life oasis among the desert sands inviting you to take a dip. To experience these magical waters, single and multi-day tours are available from Barreirinhas (outside of Sao Luis) in which you will take a 4x4 adventure through the park in search of the most stunning natural lakes.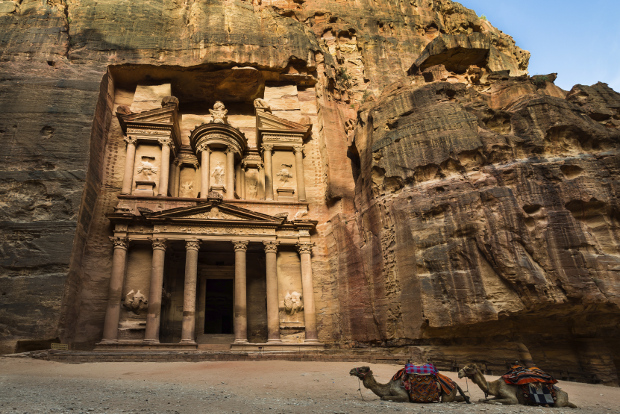 Jordan - The Lost City of Petra
When you think of the Lost City of Petra, you may be picturing the grand facade of the legendary Treasury building carved into the face of a sheer sandstone cliff. This in itself is enough reason to book your tour, but it's only the beginning. There are more than 60 square kilometres of city to explore, each part of it as amazing as the famous Treasury building.
While the city itself is the main highlight, getting there with a guided tour certainly enhances the experience. Picture lumbering through deep canyons atop a camel, gently swaying back and forth with each step as your guide tells of the mysterious history of this World Heritage-listed site. The first glimpses of the city appear through a split in the rocks, glowing with dusty pink hues of the sun against the rocks. It's almost something out of a movie!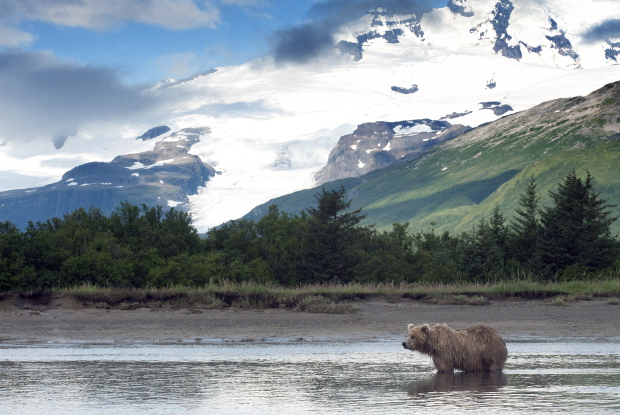 Alaska - Bear Tours
The Alaska frontier is an inspiring experience, from the rugged mountains and thick pine forests to the wild rivers and vast flowering meadows. With so much of this amazing landscape inaccessible without a guide, it's imperative to sign up for a tour to make the most of your time. And there are few more impressive than a bear tour.
Often travelling to parts of the state where few people have ever set foot, you will enter prime bear viewing sites. Whether you're sitting away from the shores of a river to watch a brown bear plunge into the waters in search of a migrating salmon, or you're staying overnight in a bear viewing chalet, the chance to see these majestic beasts in action will not soon be forgotten.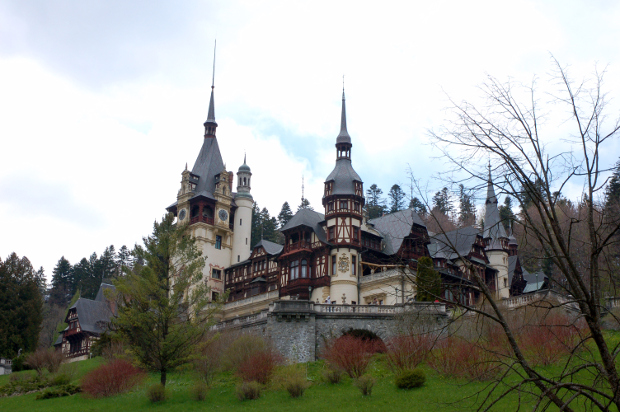 Romania - Castle Tours
The Romanian landscape is the stuff of legends. Literally. Home to the infamous Bran Castle, it is said to have loosely inspired Bram Stoker's world famous vampire, Dracula. The spooky spires of this cliff top fortress are just the beginning through. It's easy to leave your troubles in the modern world as you step back to the middle ages, walking through charming Medieval villages complete with horse carts and beautiful period architecture.
The castles, though, are the most impressive. Sign up for a guided tour to see Bran Castle as well as ruins where Vlad the Impaler (real life Dracula) really lived, Corvinesti Castle (Hunyad Castle) where he was held prisoner and  the beautiful Peles Castle where Romania's longest serving monarch, King Carol I, spent his summers.  
Other Travel Articles You Might Like...