15 May 2015
Words by Carlie Tucker
Rugged and remote. Arid and endless ... describing Australia's Red Centre doesn't usually touch on luxury. As I discovered on a recent journey, secluded as it may be, travelling to this iconic Australian destination doesn't mean sacrificing on anything.
It's a desert oasis that burns bright with red, oxide-rich soil. Luxury is abundant and once-in-a-lifetime experiences are many in the heart of Australia where Uluru and Kata Tjuta stand tall, beating with the strength of thousands of years of history.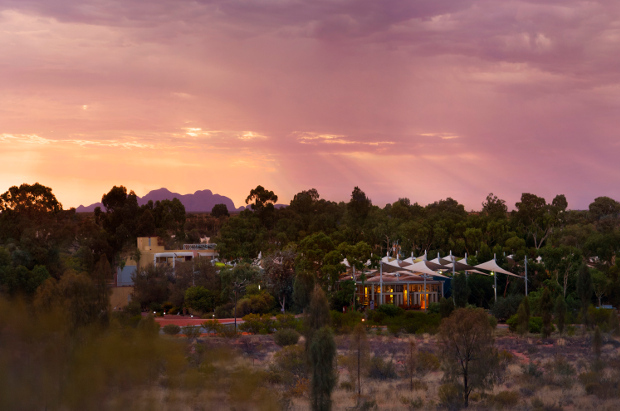 Many of the hotels in this area have been constructed to co-exist with the land. This includes the handful of luxury stays that include the likes of Longitude 131 – made famous by Wills and Kate in 2014 – and the equally impressive Sails in the Desert. Shaded beneath the crisp white sails that give it its namesake, this swish stay integrates all the trappings expected of a luxury resort. Its thoroughly modern with interior details that call back to the land on which it presides. This includes striking artworks created by the local Anangu people.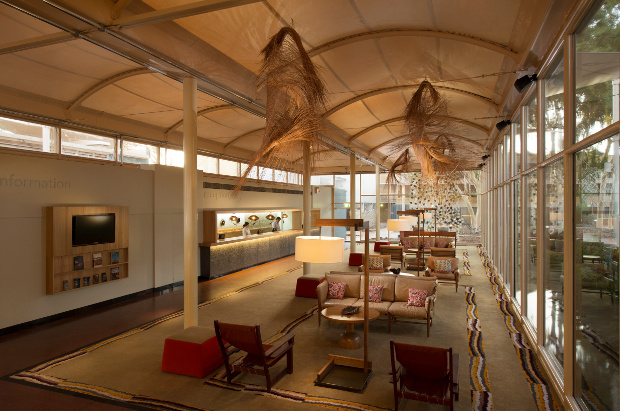 From the refreshing shot of lemon myrtle-infused nectar upon arrival to the cushy beds that adorn the well-appointed guest rooms and suites, there is no sign of roughing it in the Outback here. Even the standard hotel facilities, such as conference rooms, a swimming pool and dining areas, have been realised with impeccable attention to detail. The Red Ochre Spa is also available if you're in need of some additional pampering.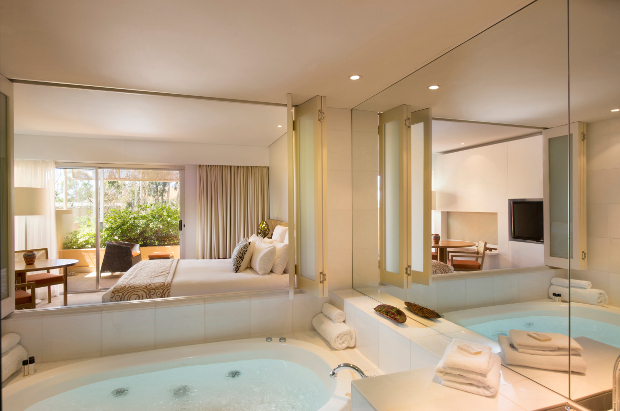 It's a perfect base from which to explore, and explore you will. Whether it's an Aboriginal painting workshop at the hotel or a trek through the Valley of Winds at Kata Tjuta, part of the allure of this mystical land is the experiences that will not be found anywhere else on earth.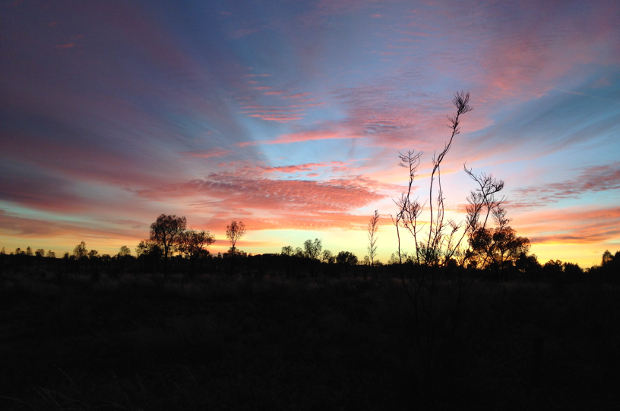 It's best to start your Outback adventure at the beginning. Literally. Sunrise at Uluru is a quintessential experience. The first rays of sunshine play across the massive monolith, bringing out the stratification of colour and shadows across its rippled surface. This isn't just any sunrise and the best way to experience it is with a private viewing atop one of the red sand dunes away from the crowds. A bushman's breakfast cooked over the open fire adds an extra degree of authenticity.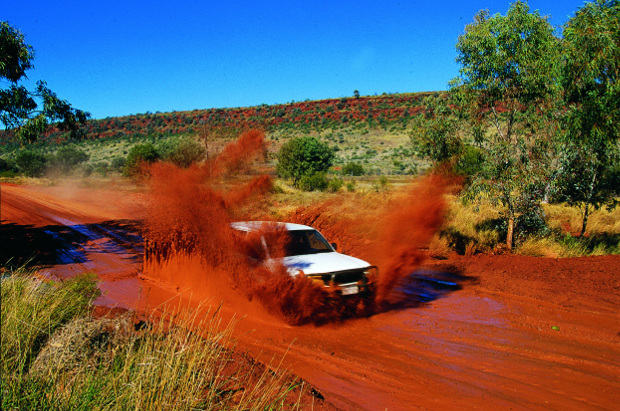 Spend your days trekking the vast expanses of this burnt orange land from the air conditioned comfort of a private driving tour. Whether you choose to stick to the Uluru and Kata Tjuta National Park or venture further into the Red Centre to take in some of the other natural wonders of this landscape, you can select from a number of itineraries to whisk you across the desert accompanied by a knowledgeable guide that will reveal the secrets of this legendary location.
If you're not content to explore by land, ascend to the skies for a bird's eye view of Uluru and Kata Tjuta. Air tours range from 15 minutes to an hour and provide the opportunity to view just how diverse and alive this landscape really is. Then glide over the top of Uluru and Kata Tjuta.  Seeing them from above is sure to give you a new appreciation for the size and significance of these amazing formations.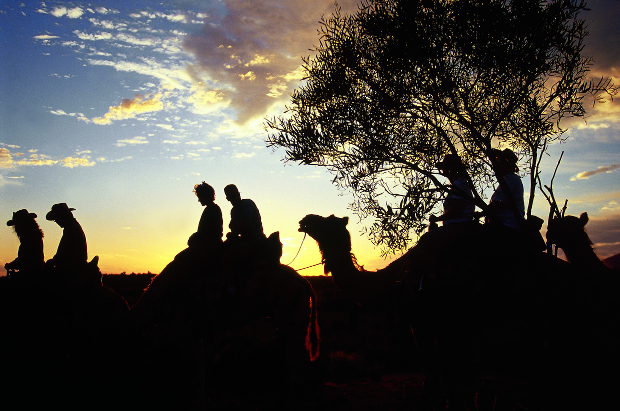 As the sun prepares to make its descent, you may want to slow things down so as to enjoy yet another incredible show of Mother Nature's beauty. A sunset camel transfer to the Sounds of Silence dining experience is a fitting end to the day.  Provided by Uluru Camel Tours, you will be escorted through the red desert on one of these gentle giants, showcasing a peaceful 360 degree panorama that encompasses both Uluru and Kata Tjuta.
Your journey ends at the Sounds of Silence sunset viewing platform where a glass of sparkling wine and canapés await. Watch Uluru glow deep red against the fading sun before continuing into the desert for an open air dinner under the stars.    
Other Travel Articles You Might Like...