3 February 2016
Words by Carlie Tucker
From free translators to flight trackers, seeing the world has become so much easier thanks to an onslaught of travel related apps. So numerous are these software applications that there is hardly a niche that isn't covered. This includes luxury travel.
Those that prefer to hit the road in style are not left out of the technology boom, with plenty of intriguing downloads aimed at making indulging in another country that much easier. Here's a look at a few  you may want to consider before your next luxury holiday.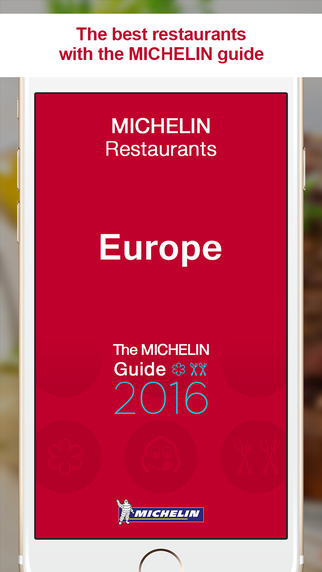 Michelin Guide Europe 2016 – Free
Considered by many to be the peak of distinguished food authority, the Michelin Guide is all about finding and recognising exceptional restaurants around the world. Michelin Inspectors bestow their seal of approval in the form of highly coveted stars and this little app allows you keep track of them all as you travel.
Dedicated to the finest restaurants in Europe for 2016, this version of the app allows you to search for nearby Michelin rated restaurants across the country. Find restaurants based on price, town, address, type of cuisine and, of course, star rating. You can also read and share reviews.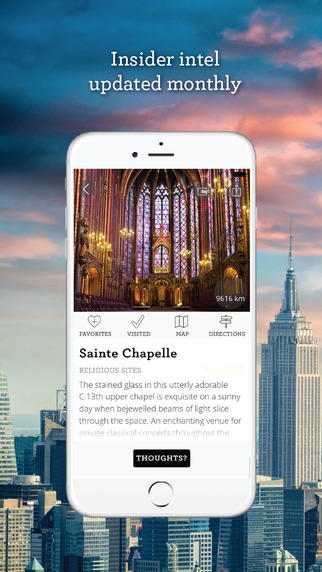 Luxe City Guides – Free
When it comes to boutique destination guides, Luxe City Guides is thought of as somewhat of a trailblazer. This popular publication is known for its sharp and snappy reviews with highly personal and selective entries. The focus is and always has been on only the important stuff, cutting out all the fluff to offer quick reads about luxe destinations around the globe.
Now available in a digital format via this smart and user responsive app, you can expect the same Luxe attitude distilled into an easy-to-use package for 25 global destinations. Check out luxe itineraries, offline access to maps and directions, clickable websites and phone numbers, a currency converter and the capability to share reviews and thoughts about your favourite destinations.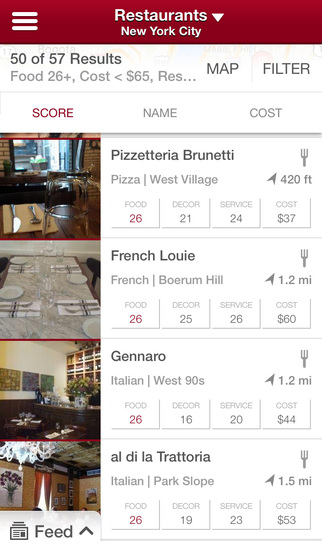 Zagat – Free
When it comes to digital restaurant reviews, it's easy to question who's behind the words. Though, with Zagats, you know you're looking at a reliable source. Established in New York in 1979, it is based on a 30-point rating system with surveys taken from people all over the world. Now available in app form, it couldn't be easier to find a restaurant, night club or shopping venue review that you can trust.
The app supports more than 40 different locations around the world, offering comprehensive reviews on dining, nightlife, shopping and lodging. Each list has been professionally curated on where to go and what to see, eat, drink and do while you're there. Search by keyword, rating, cost, neighbourhoods and more.
---
Find out how to make family travel easier. Travelling With Kids: Tips And Tricks For Any Trips
Or brush up on cruising tips. Top Tips For First Time River Cruisers
---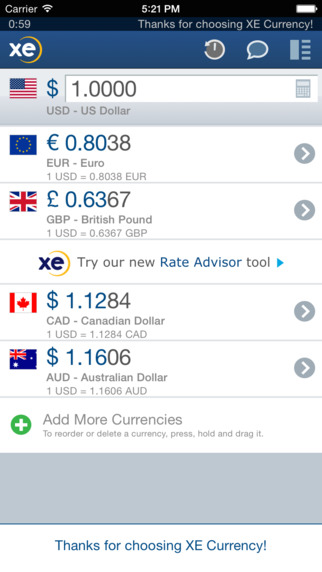 XE Currency – Free
If you're headed overseas, you're going to want to get a currency converter. Not only for your pre-trip planning to see how the Aussie dollar stacks up against global currencies, but for making sense of exchange rates and prices while you're on the road. XE is one of the world's most trusted currency trackers, offering information on all aspects of global finance.
The free edition of their app provides users with live proprietary currency rates and charts, all of which is stored so the app continues to work even when you lose your Internet connection. You can customise your settings to include information on any currency or precious metal  in the world, which makes determining your spending limits in a foreign currency that much easier.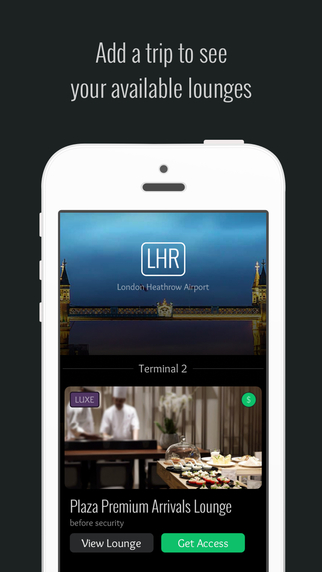 LoungeBuddy – Free
Have you ever been stuck on a long layover wishing you had access to a lounge? LoungeBuddy to the rescue! This clever app is making it possible for all travellers to view, book and access airport lounges around the globe. Regardless of your ticket price or class, this app makes it possible to find a comfy lounge seat from which to while the hours away until your next flight.
It covers 800 of the busiest and most popular airports in the world, allowing you to search and purchase lounge access to more than 2,000 lounges in seconds. The intuitive search function lets you find lounges based on amenities as well as view hours of operation, location, ratings, reviews, photos, access requirements and guest privileges.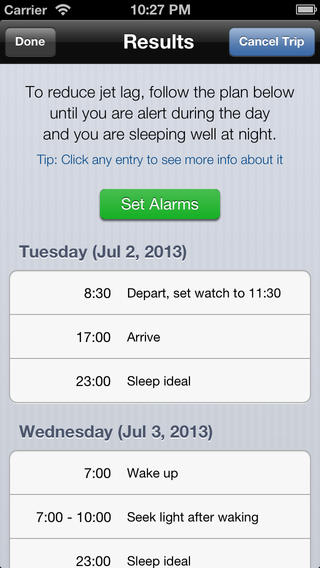 Jet Lag Rooster – Free
Being a luxury traveller can be a tiring affair, particularly if you're crossing three or more time zones in the name of unforgettable travel experiences. There are plenty of gadgets that claim to have the cure for jetlag, but what sets this app apart is its more practical approach. The basic idea is to set your body clock according to your destination.  
Jet Lag Rooster lets you enter your trip details to get a customised jet lag plan based on scientific research. Your plan provides a detailed guide on when to expose yourself to sunlight and when to avoid it in an effort to adjust your sleep patterns. This allows you to sleep more regularly when you reach your holiday destination and thus cuts down on the effects of jetlag. Perfect for when you want to hit the ground running on your next holiday. 
All images courtesy of Apple iTunes.
Other Travel Articles You Might Like...