9 September 2016
Words by Carlie Tucker
A journey through Europe rewards with incredible scenery, epic history, dazzling culinary experiences and refreshing diversity across countless countries. But a journey through Europe with Regent Seven Seas delivers all of the above enhanced by the luxury of amazing service and incredible accommodation.  Redefining luxury on the high seas, this small ship provider goes above and beyond to ensure your holiday cruising experience is the best it can be. Here's how: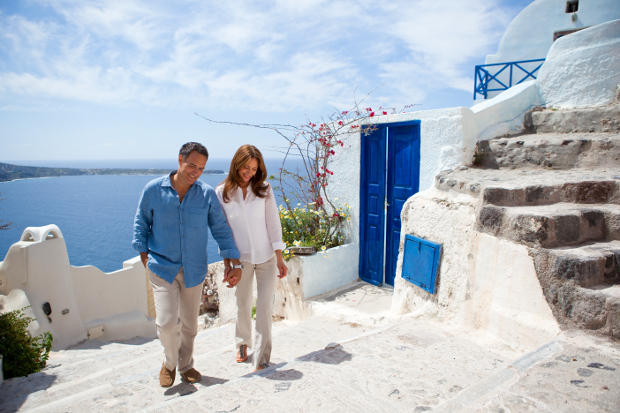 Unlimited Shore Excursions
As luxurious as the Regent Seven Seas boats are, the journey is about the destination. This is why Regent Seven Seas offers all passengers unlimited shore excursions in every port of call at no extra charge. Maybe you'd like to explore Bordeaux on a guided walking tour, or enjoy an evening of Russian song and dance in St Petersburg – your days (and nights) are only limited by how much you want to explore.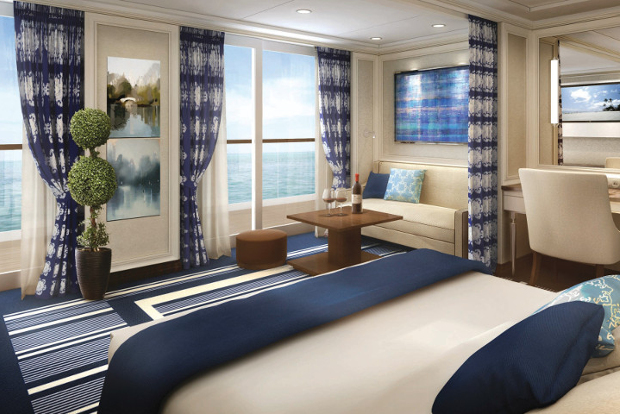 All Suite Accommodation
There's not a pokey cabin in sight on the Regent Seven Seas' ships. The Seven Seas Explorer, Seven Seas Voyager, Seven Seas Mariner and 90 per cent of the Seven Seas Navigator are all suite accommodation. Each ranges from 300 to nearly 400 square feet with large windows bathing the room in natural light. From the marble accents through the private bathrooms and spacious sitting areas to the walk-in closets and furnished balconies, each is appointed with quality materials and fixtures to create a home-away-from-home feel.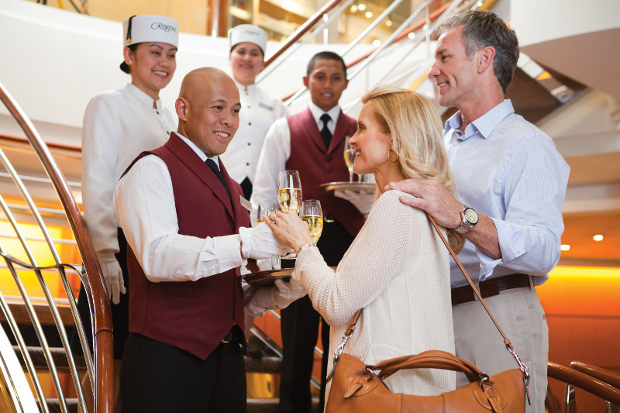 Staff-to-Guest Ratio
Your experience onboard is defined by luxurious personal service. In fact, each ship caters to a mere 490 to 700 passengers per journey, which means a one to 1.5 staff-to-passenger ratio. You're assured an intimate and personalised experience where every detail has been thought of and carefully realised with extreme care.  
First Class Dining
If you're a lover of food, you're sure to hit your stride aboard any of the Regent Seven Seas ships. Aside from being able to dine whenever and where ever you wish, you can choose from a sweep of immaculately presented restaurants. Ranging from French delights to steakhouse classics, there's a dish to satiate all appetites. Combine that with expert service and qualified Sommeliers and your dining experience may rival those found across the European landscape.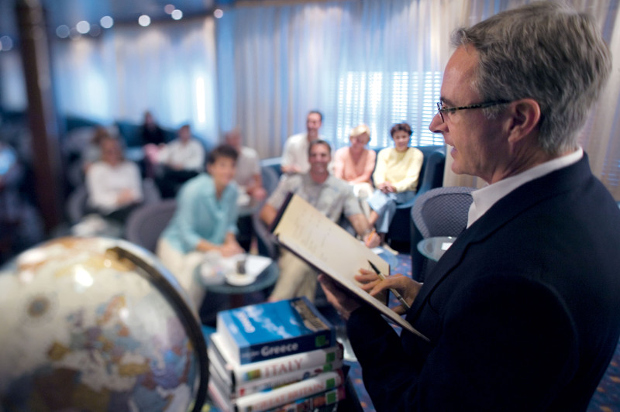 On-Board Enrichment
Those that seek the most fulfilling experience possible will appreciate the enrichment series available onboard all ships. This includes featured lectures, featured programs and the Smithsonian Collection by Smithsonian Journeys. Designed to compliment your onshore experiences, this program combines lectures, speakers and activities aimed at providing in-depth knowledge and first-hand experience in music, dance, cooking, wine and more.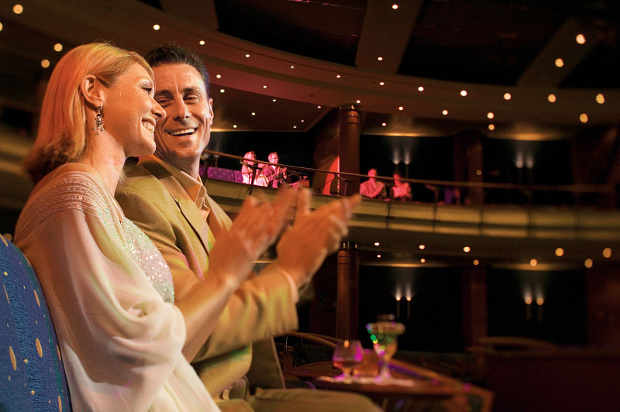 On-Board Activities
Speaking of enriching your experience, your journey will be further enhanced by a number of activities available onboard every day. During your days at sea, split your time between lounging poolside at the pool deck and testing your palette at a wine and cheese tasting. Continue the fun into the evening by taking in one of the shows, unwinding with a fine cognac at the Connoisseur Club or trying your luck at the casino. There is always something on the schedule to keep you as busy or relaxed as you want.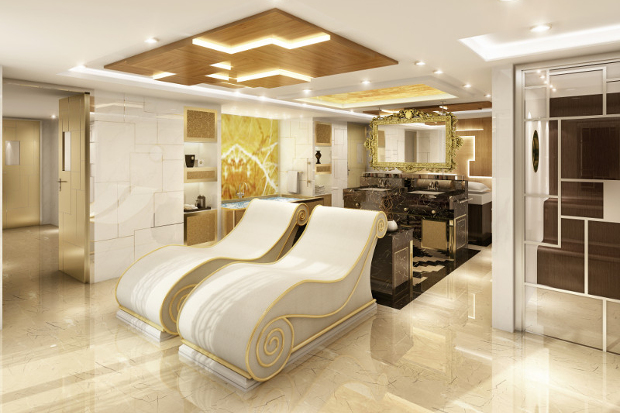 Canyon Ranch Spa Club
For passengers that want nothing more than to relax and rebalance, the Canyon Ranch Spa Club has you covered as you sail through Europe's many magical destinations. Rejuvenate with a body treatment one day and indulge in a mani/pedi the next. Hair design, tanning, massages, reflexology, acupuncture and Reiki are all available. In addition, fitness classes, Pilates and personal training options will keep you active and healthy while you cruise. 
Other Travel Articles You Might Like...
Talk to a First & Business Class Expert