5 June 2015
Words by Carlie Tucker
There's no denying that London is one of the world's most iconic and influential cities. Its sights are known the world round and visitors flock to the city for a quintessentially British experience.
While the likes of the London Eye and Buckingham Palace are a must for anyone visiting the city, it's worth making time to explore some of London's more unique luxury offerings. Think outside the box and treat yourself to a day of London's finer things.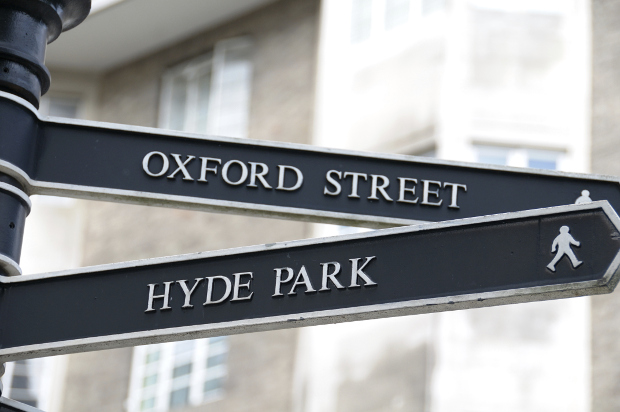 Beyond Harrods:
From Oxford Street to Bond Street and Mayfair, the city is brimming with stores, shops, markets and boutiques begging for exploration. This includes a host of hidden gems that are uniquely London and a perfect option for a day of exploring the city's finer side.
Ladies should head straight to the Floris London perfumery. Dating back to 1730, this charming little shop holds a place on Jermyn Street. Along with a sweep of luxurious scents for men and women, Floris offers a bespoke fragrance experience in which you can create a custom perfume. What's better is that your signature scent will enter the private perfume ledgers should you wish to re-order any time in the future.
For the gents, Geo F Trumper Shaving in Curzon Street sells everything you could possibly need for a good shave. Stepping through the doors is like stepping back in time with elegant mahogany cabinets and cases displaying creams, gels, razors, brushes and more. For an extra authentic experience, sit down for a traditional wet shave complete with hot towels and a face massage. Those that are cultivating their facial hair can opt for a beard or moustache trim instead.

Image courtesy of The Ritz London
There's Always Time For Tea:
When it comes to a luxury day in London, you can't miss out on the chance to partake in the British tradition of Afternoon Tea. Dating back to the early 1800s, pastries and finger sandwiches have long held a spot in the afternoon schedules of tea houses and luxury hotels across London.
There are countless venues that have perfected this ceremonial snack time, but The Ritz is among the best for a traditional high tea. Held in the decadent Palm Court with fine china and silver tea services, you will be treated to a menu of 16 loose leaf teas, finger cut sandwiches with traditional fillings, a selection of fresh tea cakes and pastries and warm scones with strawberry preserve and rich Devonshire clotted cream. 

Image courtesy of Dinnerbyheston.com
Keep Calm And Eat Dinner:
London is no stranger to the fine food scene as the city is home to a sweep of Michelin Star eateries. A handful of its restaurants regularly feature among the world's best and plenty of renowned chefs are showing off their culinary talents in both casual and fine dining settings. It's an epicurean wonderland and choosing the best is nigh impossible.
Heston Blumenthal's renowned Fat Duck is an obvious choice – a three Michelin Star restaurant known for its sensory creations. Though, Dinner by Heston, headed by former Fat Duck head chef Ashley Palmer-Watts, is quickly gaining a reputation for its fine take on traditional British fare. Recently named in the top 10 out of the world's 100 best restaurants, it's an exceptional choice for luxury seekers in the city. 
Not Your Average Cocktail:
A cocktail at Dukes Bar is the only way to finish off a day of unique luxury London experiences. This speakeasy holds down a spot in the historic Dukes London hotel and has hosted plenty of notable guests since opening its doors. This includes author Ian Fleming who was so enamoured with the martini at Dukes that it reportedly inspired the famous James Bond line, 'shaken, not stirred'.
Indeed, it is the martini that Dukes bar does best and you'd be remiss not to try one. Under the watchful eye of Alessandro Palazzi, this classic cocktail comes to life in a variety of incarnations. This includes the famous Strangeways with cucumber, lemon juice, Elderflower cordial and Hendrick's gin or the Fleming 89, which was created in honour of the author's ties to this historic bar.   
Other Travel Articles You Might Like...