4 January 2017
Buenos Aires is a sultry Argentinean city that seduces travellers with a beguiling mix of South American culture and stunning landscapes. A simple stroll down the avenues of any of its many neighbourhoods will reward with the likes of impromptu tango sessions, dazzling architecture and fine restaurants serving up some of the world's best steak, wine and ice cream. It offers the perfect balance of luxury and adventure, drawing out your spirit for adventure with a distinct flavour that will surely be savoured long after your journey ends. 
At A Glance
Official Language: Spanish
Currency: Peso (ARS)
Time Zone: ART (UTC -3)
Flight Time: Average flight time between Sydney and Buenos Aires is approximately 15 hours and 45 minutes with a stopover.
Required Visas: There are no required visas for travel to Buenos Aires; however, travellers must pay a 'reciprocity fee' prior to travelling.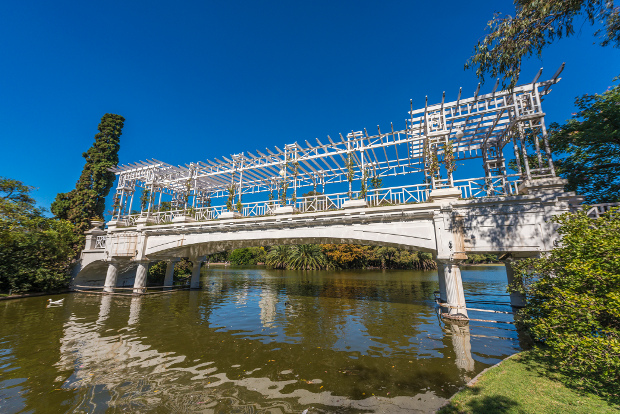 Palermo
Any visit to Buenos Aries is likely to see a day or two seeing the sights scattered around Palermo. Because it is one of the largest neighbourhoods in the city and home to a number of notable landmarks, travellers often stay and play here. It's known as a trendy spot, where top restaurants dazzle food lovers and bustling bars beckon well into the night.
The creativity of this neighbourhood is easy to pick up, with local artists and designers showing off their work in countless galleries peppering the streets. The Plaza Serrano is a great place to start, with a number of eateries and cafes. It also happens to host vibrant weekend markets in which local craftsmen show off their wares. For culture lovers, the Museo Nacional de Arte Decorativo can be found here, or take a punt on the ponies at the Palermo hipodromo. If quieter spaces are what you seek, the Buenos Aires Botanical Gardens are also found within this neighbourhood's borders as are the lovely gardens of the Bosques de Palermo (pictured).
---
Looking for more Luxury Guides? 
A Luxury Guide To San Francisco
---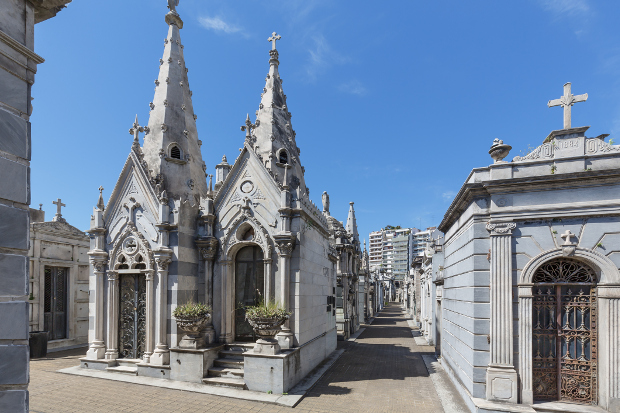 Recoleta
Second only to Palermo in popularity, Recoleta is one of Buenos Aires' most well-to-do neighbourhoods. Along with a handful of notable landmarks, it draws curious travellers with an inviting mix of French-style architecture, coffee shops, restaurants and high end shopping.
Many of its biggest draws are centred around the Plaza Francia, a central square that offers easy access to such highlights as the Del Pilar Church, Palais de Glace and Floralis Generica. The Recoleta Cemetery (pictured) is another popular spot for visitors, with its beautiful grand tombs dedicated to the city's most famous citizens. This includes Eva Peron, whose tomb is often covered with fresh flowers. Wander the streets of the modern urban centre of La Isla, or simply relax in one of the picturesque parks found here. Alternatively head indoors, with the likes of the Libreria El Ateneo Grand Splendid library offering up old world beauty at its best.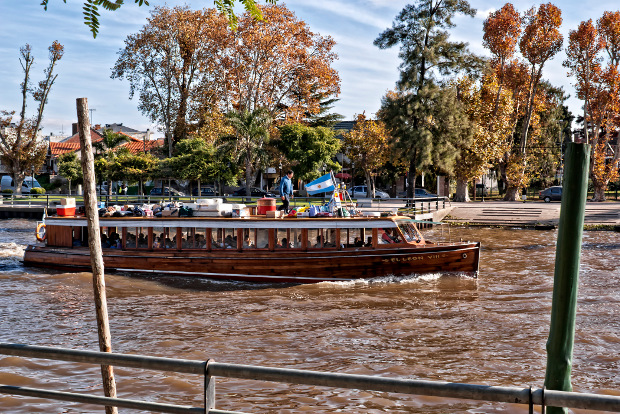 Tigre
If you're looking for a worthy day trip while you're in Buenos Aires, look no further than Tigre. This colourful town sits approximately 28 kilometres north of the city centre on the shore of the Parana Delta. Along with a sweep of outdoor activities, it also happens to be the perfect jumping off point for a tour of the amazing surrounding islands.
For an authentic peek into everyday life, the Puerto de Frutos market can't be missed. Once the main fruit and vegetable port, this bustling market is brimming with local handicrafts made from the resources of the surrounding area. The Parque de la Costa theme parks makes for a fun afternoon, or step into one of the many museums found here. The Museo de Arte Tigre is one of the best. There are floating and waterside restaurants aplenty, or hop aboard a waterbus (pictured) to skip around the small islands separated by the inlets of the three major rivers in the area. 
Other Travel Articles You Might Like...
Talk to a First & Business Class Expert