20 August 2015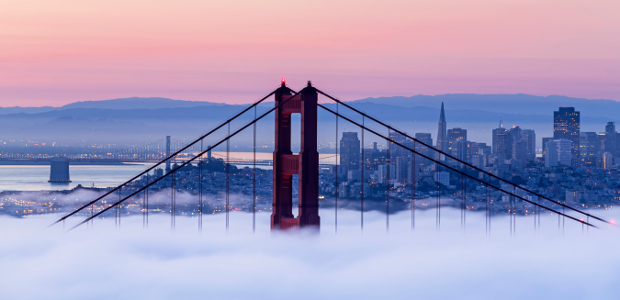 Words by Carlie Tucker
There is something about San Francisco. The city holds up its own finger of land along the Pacific Coast, connected to Cali by the mighty and majestic Golden Gate Bridge. While distinctly American, it still walks to the beat of its own drum to lead the way in free spirit fun that won't be found anywhere else in the United States.
From friendly locals and a world class culinary scene to iconic landscapes both natural and manmade, San Francisco is all about letting loose, throwing caution to the wind and indulging in the spoils of this remarkably beautiful city.
At A Glance:
Official Language: English
Currency: United States Dollar (USD)
Time Zone: Pacific Time Zone (UTD - 8/-7 in summer)
Flight Time: Exiting Sydney flight time is 15 hours, 20 minutes
Required Visas: Travellers from Australia qualify for the Visa Waiver Program (VWP), but must have authorisation from the Electronic System for Travel Authorization (ESTA) prior to travelling to the US.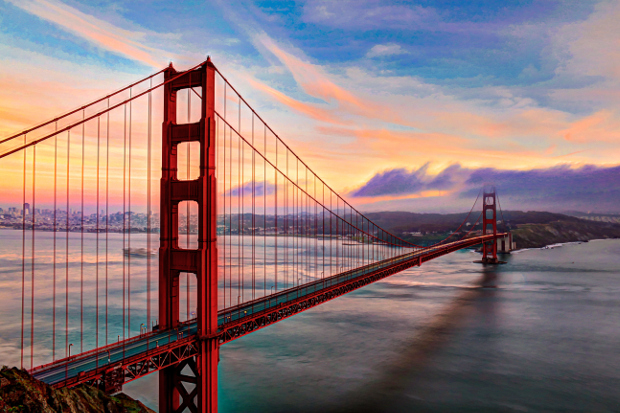 Golden Gate Bridge
There are few bridges in the world more famous than the Golden Gate, and seeing the views is a quintessential San Francisco experience. It's said to be one of the most photographed things on the planet and for good reason. It stands a lofty 80 storeys above the water's surface and features a 1.7 mile span. Around 120,000 vehicles cross it every day.
It's impressive to look at, but even more impressive to walk it! A pedestrian walkway offers access for walkers and cyclists to journey across and savour the views over San Francisco Bay. According to most, the best time to visit's in the afternoon or evening; though, there's something to be said for the fog-shrouded views of the morning hours. 
Up the luxury of this experience by booking a 5-star suite that offers panoramic Golden Gate views. Many are situated at beautiful Nob Hill. This includes the Ritz-Carlton, San Francisco and Fairmont San Francisco. Add a touch of culture by visiting the nearby San Francisco Museum of Modern Art, twist and turn your way down famous Lombard Street or dabble in the world class restaurant scene. With 39.5 restaurants per every 10,000 households in the city, you will have no issue finding first rate international cuisine.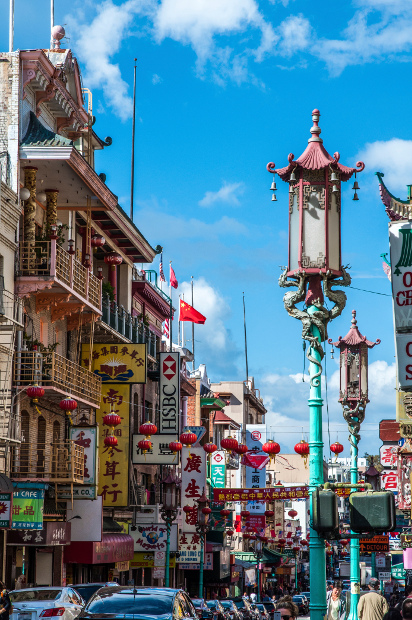 Union Square And Chinatown
When it comes to shopping the biggest stores and lavish brands, you can't pass up Union Square. This retail epicentre provides a satisfying mix of international department stores and boutique designers down such streets as Post, Sutter, Geary, Grant, Stockton and Powell. A trip to the Westfield San Francisco Shopping Centre will not disappoint with the second largest Nordstom in the US and the largest Bloomingdales outside of New York!
Once you've satiated your appetite for a bargain, head to the world's oldest Chinatown on Grant and Bush Street. Step through the 'Dragon's Gate' to reveal a heady mix of culture, shops, museums, food markets and temples. Though what keeps people coming back is the authentic and always delicious cuisine. The R&G Lounge is a staple, holding the title of the city's best Chinese food since 1985.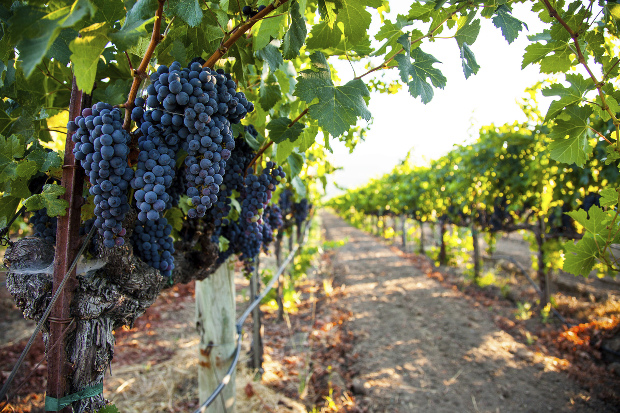 Napa Valley
A mere one hour and 15 minute drive north of San Francisco will put you right in the heart of Napa Valley. Renowned as the birthplace of the US's top tipples and delicious dining, it's a dream for those that love nothing more than a holiday dedicated fabulous food and drink. Add a side of 5-star boutique accommodation and you have yourself the makings of a fine luxury holiday.
Of course you can spend your days touring the wineries and sampling the spoils of the land, but it's worth checking out some of the other offerings of this pocket of foodie paradise. A handful of scenic towns surround the area, including St Helena, Yontville and Napa. The latter is worth it if only to visit the Oxbow Public Market, which offers up produce stalls, kitchen shops and tastings around every corner!
Images courtesy of Getty
Other Travel Articles You Might Like...