1 October 2015
Words by Fiona Duncan
A guide to the best hotels for Christmas in London, featuring the top places to stay for afternoon tea, festive cheer, cosy fires and elegant dining
Why not let someone else take the strain this year and enjoy turkey and all the trimmings in the comfort of a spoiling hotel? Christmas in London is a magical affair, with uplifting carol singing in its beautiful cathedrals and churches, streets decorated with Christmas trees and fairy lights and shop windows full of goodies, colour and Christmas cheer. The following hotels all do Christmas with fun, panache and not a little excess.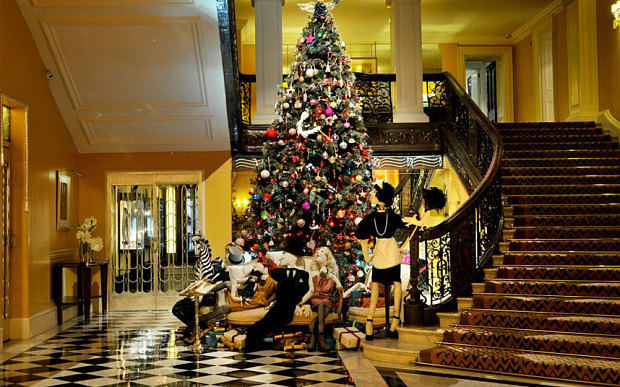 Claridges, Mayfair
Claridge's is a hotel with impeccable pedigree that has long been a favourite stop for aristocrats, statesmen, film stars and supermodels. Matched to this A-list clientele is a superlative party spirit – every year guests at Claridge's guzzle some 36,000 bottles of champagne. Much of this success results from an Art Deco makeover in the late 1920s that set the stage for fun. All 203 rooms are unique and come with comfort levels that encourage one to immediately hang up the "Do Not Disturb" sign.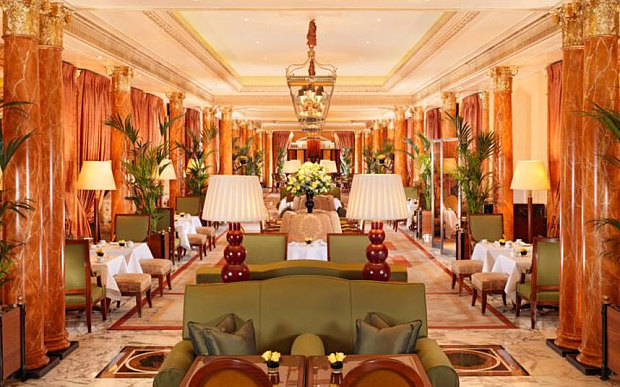 The Dorchester, Mayfair
The strength of The Dorchester is its sense of the seasons – a whimsical afternoon tea for the Chelsea Flower Show, fabulous decorations at Christmas; and its subtle pairing of tradition (doormen in top hats) with modern needs. The 250 rooms and suites rise to the ninth floor, some of which are decorated in an opulent, chintzy style, but most have been redesigned with a smart, pampering look using restful prints and hues. For memorable tastes matched with superb service, Alain Ducasse at The Dorchester offers three Michelin-star French cuisine served in a hushed but enjoyable atmosphere.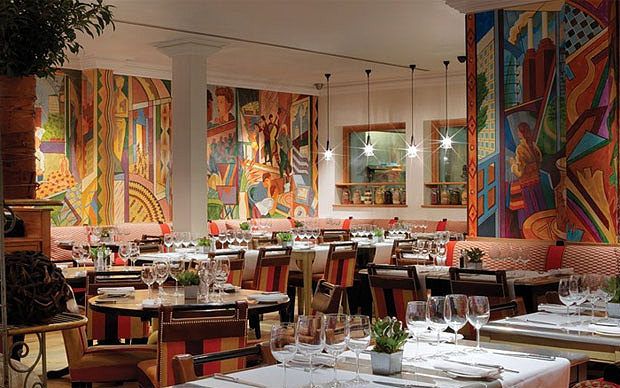 Charlotte Street Hotel, Fitzrovia
Kit Kemp, designer and co-owner with her husband Tim, has a talent for welcome. Her interiors look fun but don't age: outside, Grade II-listed lampposts and striped awnings lure guests into a cheery hall with roaring baronial fire. Beds are blinding white havens and higher rooms have wonderful rooftop views. Oscar's has a large, convivial bar – try the rhubarb and lemon grass Bellini - that blends into the dining area, where a row of glowing Kilner jars separates diners from the glass-walled kitchen. Reception is quick on the draw and everyone's friendly.
Zetter Townhouse, Clerkenwell
Zetter Townhouse offers a friendly escape amid the venerable and village-like streets of Clerkenwell. The lounge, bar and dining room come dressed in a jumble of Victoriana that includes a stuffed kangaroo, armchairs upholstered with sacking, and walls crammed with oil paintings, curios and old photos. The Townhouse bedrooms offer guests a compact but super-comfortable playground - unusually, the smallest and cheapest rooms on the top floor are arguably the best.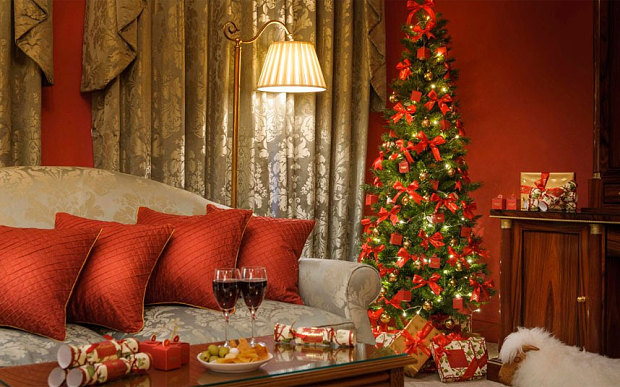 The Goring, Belgravia
The recently renovated Front Hall is clad with hand-painted wallpaper of exotic animals (some caricatures of staff and owners) in a romantic English landscape. The Bar & Lounge, by Tim Gosling, is richly decorated in reds, yellows and gold, and the Dining Room, by David Linley, is notable for its love-them-or-loathe-them Swarovski 'blossom' chandeliers, while the huge private garden adds a unique sense of space and privacy. The bedrooms are glamorous yet homely, decorated with Gainsborough silks on the walls.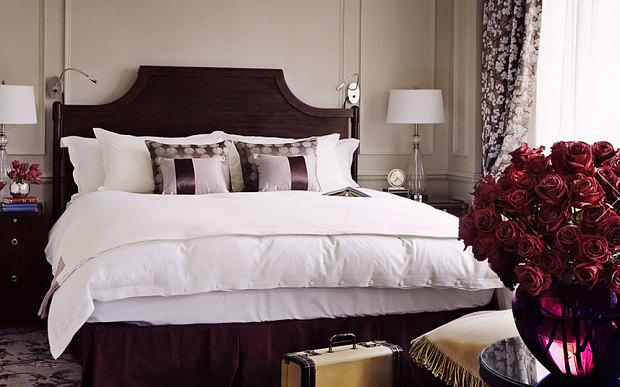 The Langham Hotel, Marylebone
The Langham is one of London's oldest grand hotels, located in the centre of the city, off Regent Street. As such it is self assured, everything feels as if it has been running the way it should for a long time. The spacious standard rooms in the Regent wing have been recently modernised. Black, faintly oriental cabinets and pops of zingy purple velvet, both on the armchair and enormous headboard behind the similarly huge bed can be expected. Roux at the Landau, one of the city's finest hotel restaurants, offers dining in an elegant rotunda and menus from Michel Roux Jr and his father Albert.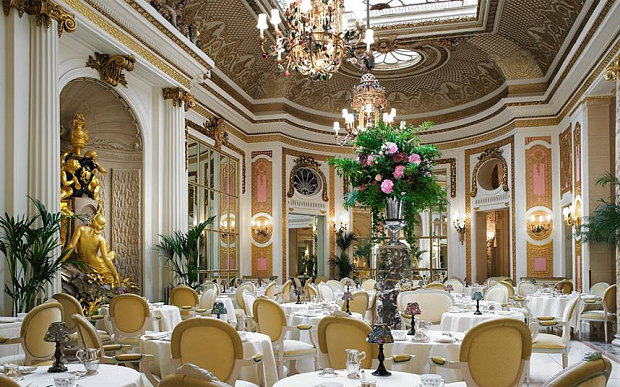 The Ritz, Piccadilly
César Ritz's classic hotel has little changed since it opened in 1909. The Long Gallery and Palm Court are ravishing; the dining room is one of the loveliest in Europe. Since 2005, historic William Kent House, just behind, has been seamlessly joined to the Ritz to provide lavish private function rooms and the hotel's two top suites. From the doormen with their white gloves tucked into their epaulettes and the pair of bellhops who open the double doors to each arriving guest to the frock-coated flunkies, the white-coated barmen and the chambermaids in their pinnies and caps, the service is faultless.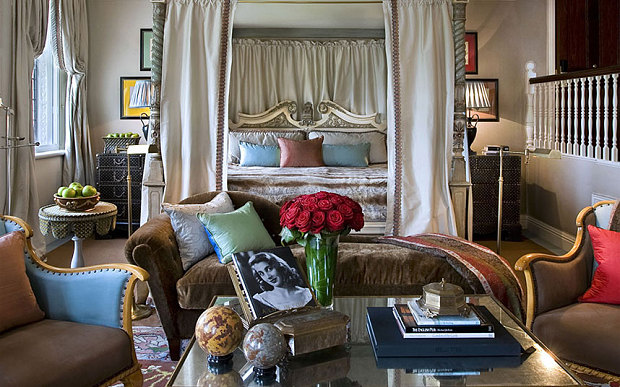 The Milestone, Kensington
The hotel is small scale: with minimal outside space, cosy public rooms, including a very pretty Victorian style sitting room, and bedrooms on five floors. The decoration, in the style of Red Carnation's owner and chief designer, Beatrice Tollman, is expansive, generous and elaborate. There are 57 rooms, plus six apartments. Generally, ornate gilt mirrors and old-fashioned carved wooden bedheads predominate and everything is beautifully cared for. In terms of amenities, nothing has been forgotten and there are generous extras.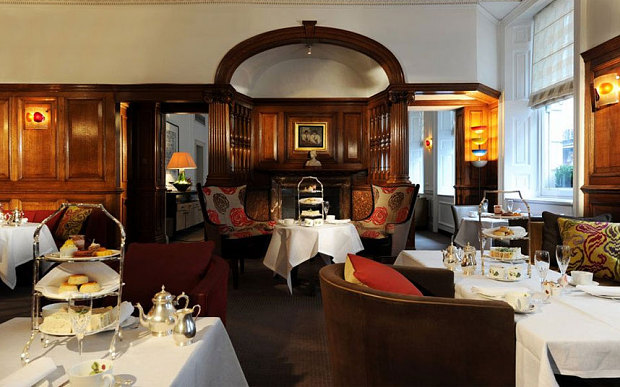 Brown's, Mayfair
Brown's offers pedigree without pretension. Proudly English, the hotel is formed out of 11 historic townhouses and has a lobby that mixes venerable oak-panelling with striking works by leading British artists. The style in the bedrooms is calmly luxurious with fluffy bathrobes, Italian linen and every amenity provided right down to a TV screen in the marble bathroom. The English Tea Room is a refined, wood-panelled venue ideal for a lavish afternoon tea and although Mayfair is full of great bars and restaurants – two of them are right here.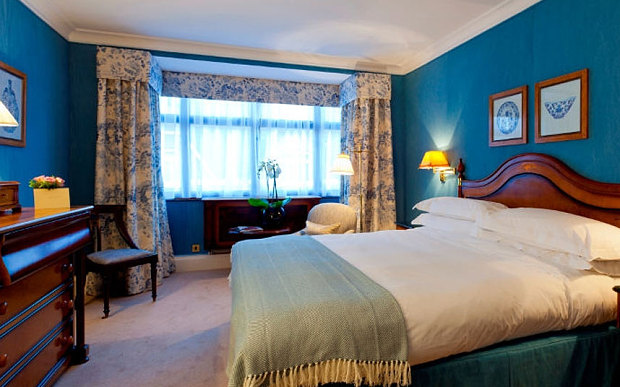 The Capital, Knightsbridge
The Capital was opened in a Victorian redbrick mansion block some 44 years ago by Scotsman David Levin as a "mini" grand hotel. All the 49 bedrooms and suites, set over five floors rooms, are done out differently, in muted colours, patterned wallpapers and Nina Campbell fabrics. Chef Nathan Outlaw runs Michelin-starred restaurant Outlaw's at the Capital and fish, simply and subtly cooked and shipped fresh from the West Country, is the mainstay of the menu.
This article was written by Fiona Duncan from The Daily Telegraph and was legally licensed through the NewsCred publisher network.
Other Travel Articles You Might Like...