9 March 2016
Words by Carlie Tucker
It's true that London casts a large shadow when it comes to holidays in the UK. As one of the most visited city in the world, some travellers may not think much of venturing beyond her boarders. Though, the UK is a veritable playground for holidaymakers that decide to delve a little deeper. From the pastoral charms of the English countryside to the 600 historic castles of Wales, the UK is full of up and coming destinations that promise to engage and excite luxury travellers of all types. 
Bath
Did you know the UK's premier spa destination sits a mere two hour drive from London? 
Bath, the only entire city in England with World Heritage status, calls to curious travellers with a spectacular array of Georgian architecture, rich history and incredible landmarks. This includes its famous Roman bathhouses at the heart of the city. Constructed in 70 AD, they are one of the world's best preserved Roman remains.  
When in Bath, it's best to do as the Romans did. Pamper yourself with a spa holiday. Day spas, spa packages, thermal spas … it's all available, but it's the beautiful spa hotels that really stand out. Many are housed in historic sprawling estates with ornate gardens, decadent rooms and, of course, luxurious treatment menus to melt those troubles away.  

Image courtesy of northcote.com
---
Going to London? Here's where to stay. London's 7 Best Boutique Hotels
And here's where to play. A Day Of Finer Things In London
---
Lancashire
Just shy of three hours north of London, Lancashire is an emerging destination dazzling luxury travellers with an eclectic blend of things to see and do. From the historic city of Lancaster to the beaches of Blackpool, a holiday to this northern England hotspot can be spent any way you like. One of the best ways to see Lancashire, though, is with a little fine food-inspired travel. 
Imagine eating your way across the countryside, with farm stays, artisan eateries, tea shops, markets, traditional pubs and gourmet food experiences throughout the region's many towns. Just be sure to make some time for the Northcote hotel in Blackburn. Aside from being a delightful boutique hotel, it is home to the Northcote restaurant, a Michelin star-rated dining experience. Dinner is highly advised, but don't forget cookery classes are also available.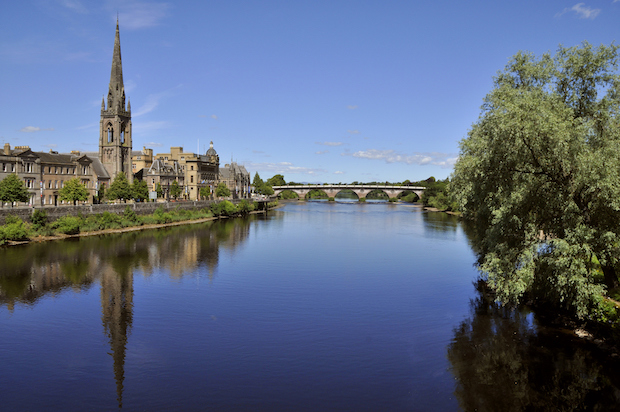 Perthshire 
There are plenty of spots in Scotland that deliver distinctly British experiences off the beaten track. Though, luxury travellers looking for true Scottish heritage should set their sights to Perthshire. 
History buffs will delight in a visit to Scone Palace. This stately home holds an important place in Scottish history as the crowning place of the King of Scots and the original home of the Stone of Destiny. Tour the palace, see Moot Hill and walk the gardens for a time warp back to the days of ancient kings. 
If you're more of a sports enthusiast, Scotland is known as the birthplace of golf and Perthshire happens to play home to one of the best courses in the country, Gleneagles. Made up of three different courses and a luxury resort, it's easy to book a stay and spend your days following in the footsteps of some of the game's greatest champions.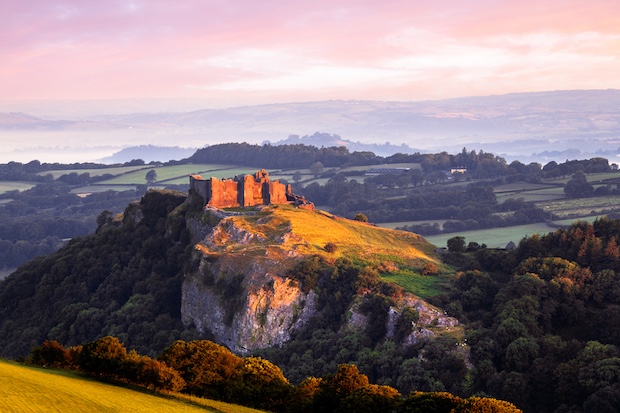 Wales
Proving that good thing come in small packages, Wales will not disappoint those that choose to make the four hour trip from London. Whether you fall for the revelry of capital city Cardiff, or you're interested n the quiet charms of the northern seaside towns, this little British designation packs a punch!
One of the biggest draws for luxury travellers heading to Wales is the castles. It happens to be home to more ancient stone fortresses per capita than any other place on earth. What's better is that many of these historic sites have made the leap from royal abodes to royally beautiful places to stay. Norman towers, Victorian fortresses, Medieval castles, Gothic chateaus. Take your pick. No matter where you stay, in keeping with their distinguished history, guests can expect impeccable service and first rate amenities.      
Images courtesy of Getty unless otherwise noted.
Other unique experiences in London and beyond:
Other Travel Articles You Might Like...