Britain's Best Gourmet Hotels: 10 Of The Most Delectable Places To Stay
30 October 2015
Words by The Independent
When The Good Hotel Guide was launched in 1977, gourmet restaurants were thin on the ground. Times have changed. Today there are hundreds of chefs across the UK cooking with astonishing flair – which makes the annual Editor's Choice of gourmet restaurants ever more fraught.
The guide's list of stand-out hotels for the recent 2016 edition is, then, a representative sample of the sheer quality on offer, places we think are extra-special.
Fischer's At Baslow Hall, Baslow, Derbyshire, England
Max and Susan Fischer are welcoming hosts at this Peak District stone manor house, where Max and head chef Rupert Rowley serve an inventive Michelin-starred menu based on carefully sourced local, home-grown and foraged ingredients. For instance, tempura of Norfolk quail, pine nut puree, toasted seeds, mirin, aspic; pork jowl caramelised in maltose, piccalilli, scallop beignet, honey roast scratchings. There is a tasting bench in the kitchen for four diners to watch the brigade at work.
Doubles from £150-£270 ($A325-$A585) or from £294-£414 ($A635-$A895) for dinner, bed and breakfast.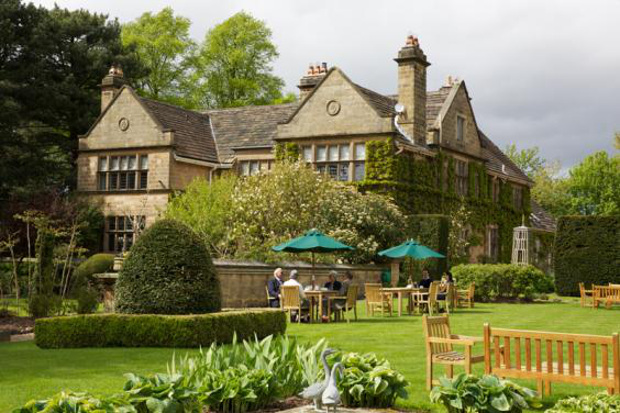 Read's, Faversham, Kent, England
Dishes at Rona and David Pitchford's Georgian manor house are served up with quotes. David has a Michelin star for his seasonal menu, which includes fish from Whitstable and produce from the walled kitchen garden. Typically, Ellie's dairy goat curd with pickled beetroot terrine, candied Cox; pan-fried halibut, crushed new potatoes, cep puree, confit lemon, Champagne and chive veloute.
A seven-course tasting menu is £65 ($A140) a head. "Never eat more than you can lift" – Miss Piggy. Doubles £165-£195 ($A355-$A420), lunch £26 ($A55), dinner £60 ($A130).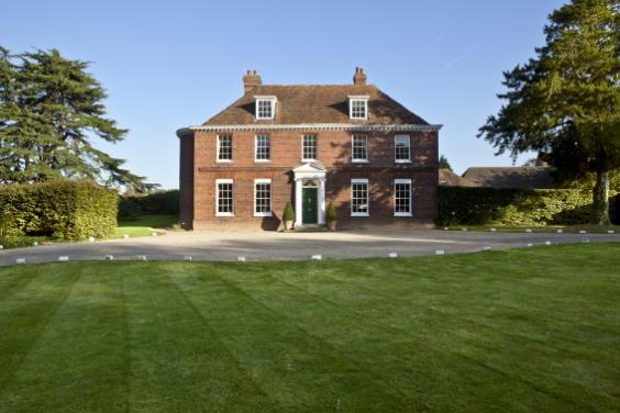 Mr Underhill's, Ludlow, Shropshire​, England
Ludlow Castle has a turbulent history, but beneath the ramparts all is sweetness at Chris and Judy Bradley's riverside restaurant. Self-taught chef Chris gained a Michelin star for his nine-course, daily-changing 'market menu', making everything possible in-house. Choices might include white fish veloute, marmalade ice cream, shellfish wafer; slow-roasted fillet of Marches beef, braised beef sausage roll, 'necessary' sauce, roasted parsnip puree, spinach cream.
Doubles £245-£360 ($A530-$A780); dinner £69 ($A150).
Morston Hall, Morston, Norfolk, England
Chef-proprietor Galton Blackiston has come a long way from selling 'Galton's Goodies' in Rye market, to Michelin stardom at this 17th Century country-house restaurant with rooms, run with his wife, Tracy. A seven-course set dinner from a daily-changing menu includes such dishes as long-shore cod, girolles, pork crackling, warm egg yolk dressing, pork and Calvados jus; confit loin of Norfolk horn lamb, pearl barley, swede puree, curly kale, sage oil, pine nut lamb jus.
Dinner, bed and breakfast £155-£200 ($A335-$A430) per person, set dinner £66 ($A144), Sunday lunch £37 ($A80).
---
Break bread in the English capital: London's Newest Michelin Star Restaurants
Take a gourmet tour: New Culinary Adventures With Peregrine
---
The Yorke Arms, Ramsgill-in-Nidderdale, North Yorkshire, England
Bill Atkins is the perfect host at this beamed, creeper-clad, 18th Century coaching house. His wife, Frances, a Michelin-starred chef, brings heart, soul, confidence and classical expertise to her seasonal changing menus. The quality of ingredients shines through such dishes as pheasant, pomegranate and date; saddle of venison, oxtail, puffed rice, celery, sloe and cherry – served in the beamed dining room.
Dinner, bed and breakfast £345-£430 ($A745-$A930) per room, tasting menu £85 ($A185).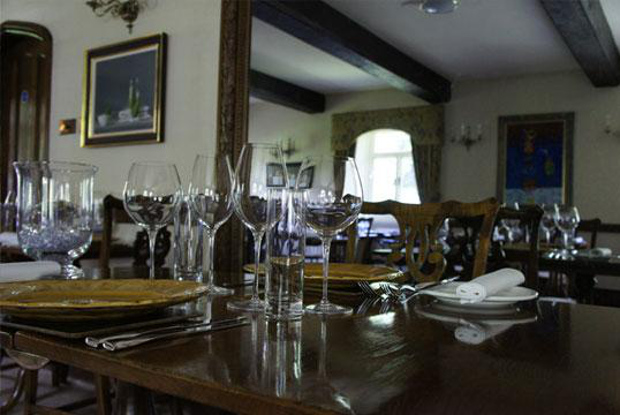 The Albannach, Lochinver, Highlands, Scotland
Self-taught chef-proprietors Lesley Crosfield and Colin Craig hold a Michelin star for their cooking at this restaurant-with-rooms in a walled garden between moorland and sea. Fish and shellfish, landed daily, with fruit and vegetables from their croft and local produce, are staples of their five-course seasonal menus, which might include mousseline of wild halibut, lobster sauce, langoustine, lobster; roast free-range Moray beef fillet, garden celeriac and baby turnip, amontillado sauce.
Dinner, bed and breakfast £280-£385 ($A605-$A830) per room.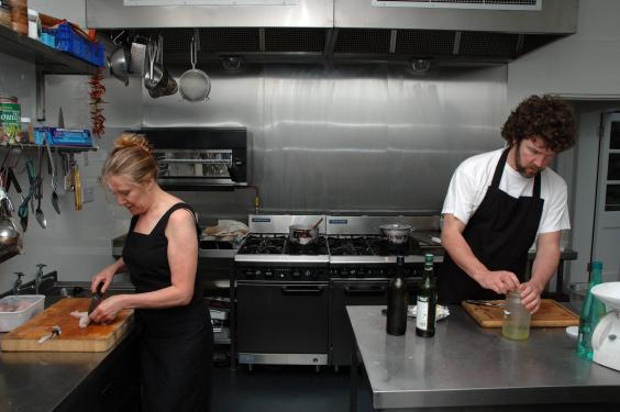 Ynyshir Hall, Eglwysfach, Powys, Wales
Queen Victoria would retreat to this peaceful country house between mountains and estuary, now a Relais & Chateaux hotel. The walls are hung with the works of artist and co-owner Rob Reen, while the artist in the kitchen is Gareth Ward, who holds a Michelin star for his modern cooking. Ingredients are local, home-grown and foraged. Expect such dishes as mackerel, black sesame fermented cabbage; duck liver, smoked eel, spelt; partridge, celeriac, elder.
Doubles £215-£650 ($A465-$A1,405), lunch £35 ($A75) and £89 ($A190), dinner £55-£100 ($A120-$A215).
Tyddyn Llan, Llandrillo, Denbighshire​, Wales
Susan Webb welcomes guests to this grey-stone Georgian former shooting lodge with mountain views, where husband Bryan has a Michelin star for his highly creative use of local ingredients. For instance, Crubeens (stuffed pig's trotter), piccalilli, Wirral watercress salad; Cefnllan Farm duck breast, duck faggot, confit potato, cherry and cinnamon sauce.
There are regular wine dinners at £90 ($A195) a head with reduced rates if you want to sleep over. Doubles £180-£320 ($A390-$A690), lunch a la carte £50 ($A108), dinner £40-£57 ($A85-$A123).
Plas Bodegroes, Pwllheli, Gwynedd, Wales
Readers are enchanted by Chris and Gunna Chown's restaurant with rooms – a Georgian house in secluded gardens, not far from the beach, on the remote Llyn peninsula. There is Michelin-starred cooking from Chris Chown and Hugh Bracegirdle, who create traditional dishes with a modern spin, using prime local ingredients. For example, seared Nefyn Bay scallops, Carmarthen ham, cauliflower panna cotta; chargrilled ribeye of Welsh black beef, glazed shallots, oxtail sauce.
Doubles £140-£180 ($A300-$A390), set dinner £48.50 ($A105).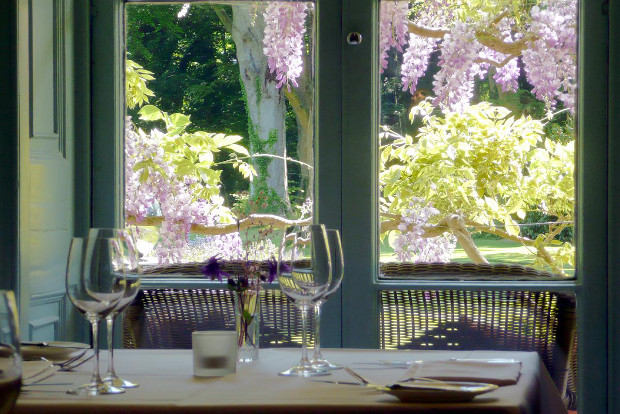 The Whitebrook, Whitebrook, Monmouthshire, Wales
Chris and Kirsty Harrod have created a stylish restaurant with rooms at this 17th Century former drovers' inn. Chris uses local produce, flowers from the garden, and such unusual foraged ingredients as bitter cress, wild onion and hogweed, to create the extraordinary dishes that have won him a Michelin star. For instance, hake, radish, sea aster, buttermilk; Ryeland lamb shoulder, kale, wet garlic, dragon spinach – and for vegetarians nasturtium tubers, turnip and port puree, morels, radish, pennywort.
Dinner, bed and breakfast £250-£292 ($A540-$A630), tasting menu £67 ($A145).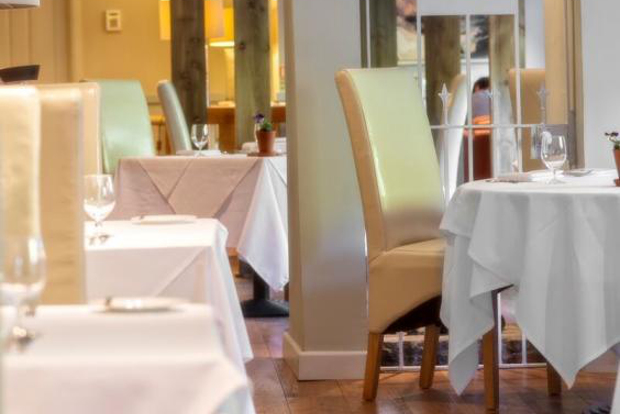 The Good Hotel Guide 2016 is available now.
This article was written by Travel desk from The Independent and was legally licensed through the NewsCred publisher network.
Other Travel Articles You Might Like...
Talk to a First & Business Class Expert