29 July 2016
Words by Carlie Tucker
If your style of travel involves 5-star hotels and swanky shopping sprees, these may not be your cup of tea. But if your happy place is among the secluded reaches of this great wide world where animals roam among their natural habitat, these destinations may just be right up your alley.
When it comes to once-in-a-lifetime travel experiences, it's hard to beat coming face-to-face with the wild, and this is where you can go to do it. Just remember those age old words of wisdom, "Take nothing but pictures. Leave nothing but footprints."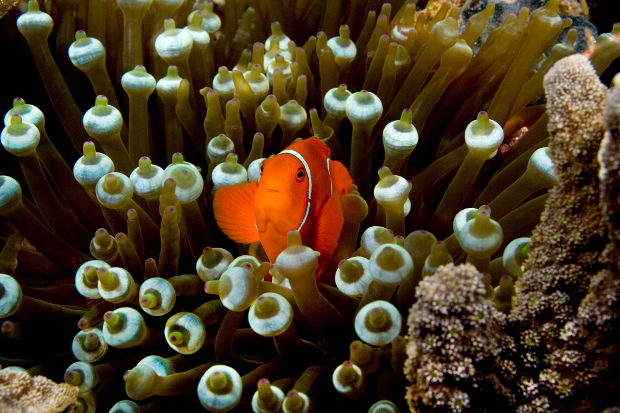 Great Barrier Reef, Queensland
You don't have to venture far from home to get an up close wildlife experience. The Great Barrier Reef along the Queensland Coast is teeming with underwater creatures. Even better, there are plenty of day and overnight tours to take you diving and snorkelling with an emphasis on responsibly enjoying the beauty of the reef.
You're guaranteed to see a stunning array of colourful fish, while more elusive creatures such as starfish, turtles, dolphins and sharks can be spotted as well. Though, perhaps one of the most impressive things about the Great Barrier Reef is the coral. Dubbed the largest living thing on earth, these ecosystems of hard and soft coral varieties offer up amazing and colourful structures that can take thousands of years to grow.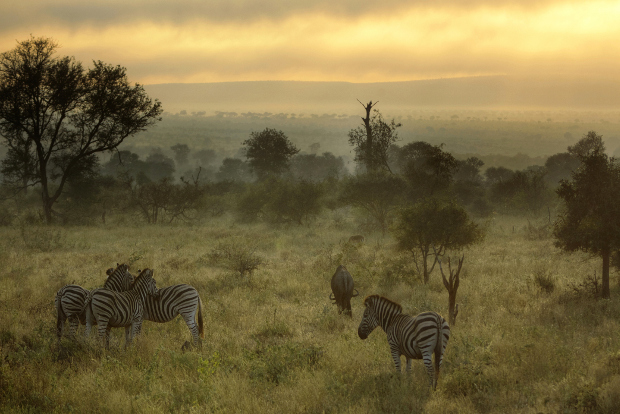 Kruger National Park, South Africa
Nearly every traveller out there has probably fantasised about venturing to the sun scorched plains of Africa to go on safari. Who wouldn't want to hop in a jeep to trundle along in search of the Big Five? South Africa's famous Kruger National Park is not only home to lions, leopards, rhinos, elephants and buffalo, it's also home to a sweep of luxury safari accommodations that allow you to get back to nature without sacrificing any comforts.
This national park also happens to be a leader in environmental management techniques and policies, which means any tours operated do so with an emphasis on animal and habitat preservation. 
---
Looking for a different kind of luxury holiday?
7 Resorts That Redefine Luxury
5 Unique Adventure Holidays For Luxury Travellers
---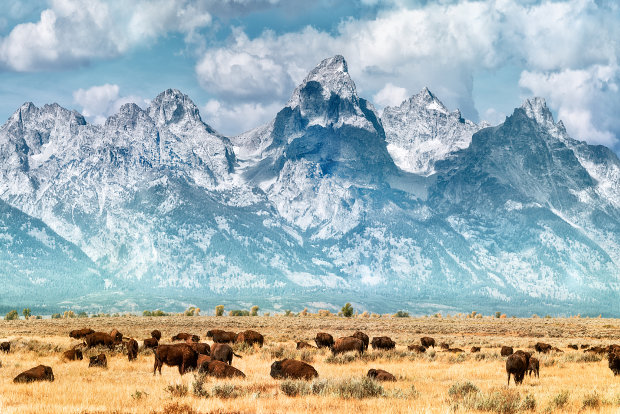 Yellowstone National Park, Wyoming
Speaking of big game spotting, there is no better place to go than Yellowstone National Park for a glimpse of grizzlies, moose, bison and wolves. Not to mention deer, elk, eagles and a laundry list of little furry critters. Spread out over three US states (Wyoming, Idaho and Montana), it was the world's first national park and, in addition to its array of native animals, it happens to offer up some of the country's most picturesque landscapes.  
The park is also a hotbed of geothermal activity. Thick pine forests open to reveal stretches of bubbling, gushing and steaming pools, streams and geysers. Just make sure you obey all posted signage and park rules to avoid causing damage to any of these fragile ecosystems.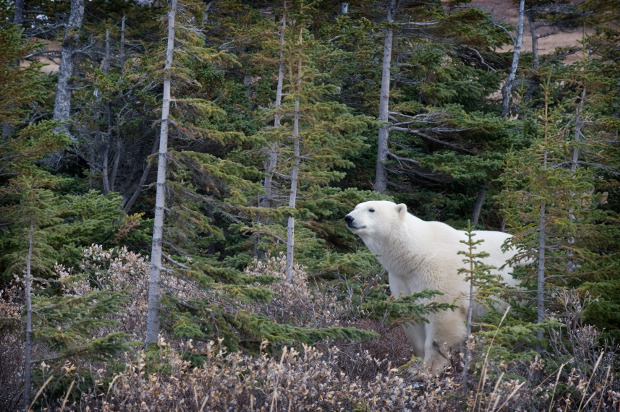 Churchill, Manitoba
Normally catching a glimpse of a polar bear is nothing short of an expedition involving heavy equipment and plenty of budget. Though, there is a remote part of Canada where you can go to spot these majestic animals as they migrate from their summer habitats. That little place is called Churchill and it's one of only a handful of human settlements where such an opportunity is available.
The bears can be spotted throughout the year, but prime viewing times are between October and November. Churchill operates tours in unique tundra vehicles that keep both humans and bears safe from any harm. Keep in mind that numbers are restricted as Manitoba Conservation continues to study the bears and work on conservation efforts.  
Images courtesy of Getty
Other Travel Articles You Might Like...
Talk to a First & Business Class Expert