30 March 2016
Words by Carlie Tucker
If you're California bound for a summer jaunt, the Golden State is brimming with experiences. This is especially true for epicureans hoping to hit the road in search of fine food and drink. Firmly at the front of every food trend, this west coast destination knows a thing or two about serving up a memorable meal. From internationally renowned food festivals to wine tasting through some of the world's best vineyards, here are some of California's best food experiences for 2016.    
Farm-to-Fork In Sacramento
Blazing a trail in the fresh eating movement, Sacramento is known as the farm-to-fork dining capital of the USA. California is the largest agricultural producer in the country, and there are plenty of restaurants throughout the state's capital city taking full advantage of the bounty of fresh ingredients available.   
With strong relationships with local farmers, many of these restaurants source and prepare their ingredients in the same day. There are plenty of ways to indulge in the farm-to-fork philosophy, with Sacramento offering a handful walking tours that allow you to taste and mingle with local leading chefs. Alternatively, explore at your own pace, uncovering gems like Ella Dining Room & Bar that have been providing fresh from the field-inspired plates for more than 20 years.
Gilroy Garlic Festival
29-31 July 2016
This July food festival may be devoted to garlic, but you'll experience much more than strong breath. Revellers can expect to be treated to family-friendly fun and plenty of garlic-laden deliciousness. The heart of the festival is Gourmet Alley, best described as a giant outdoor kitchen where your favourite garlicky foods are cooked up in style. This includes demonstrations by the world famous Pyro Chefs!
Treat yourself to a scoop of free garlic ice cream as you take in a cook-off or two, or browse the hundreds of arts and crafts vendors. There's a demonstration stage, wine pavilion, amphitheatre and, of course, Garlic Mercantile shops.
---
Thinking of San Francisco? A Luxury Guide To San Francisco
Don't miss Disneyland in California. The Discerning Traveller's Guide To Disneyland
---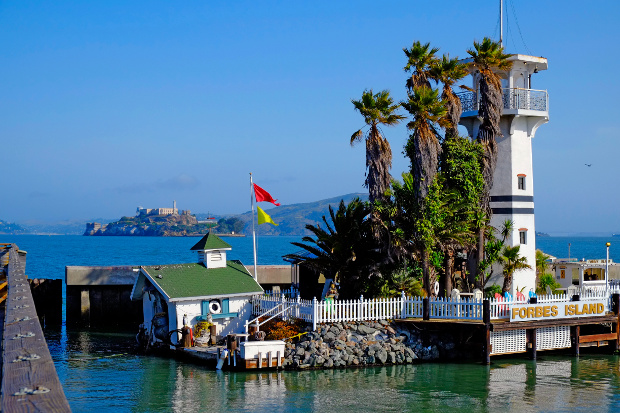 Forbes Island
The restaurant scene in California is varied, offering up a dish to suit all types of diner. Whether you prefer 5-star or casual eats, you're sure to find something to tempt your tastebuds. But if you want something truly unique, San Francisco's Forbes Island can't be passed up.
This floating restaurant is its own island and holds up a spot at Pier 39. Diners are transported to the island via water taxi where they are treated to a menu of French cuisine with California flair. There are underwater dining rooms as well as an underwater bar and wine cellar. Alternatively, enjoy the view from the white sand patios beneath the swaying palms. There's also a 40-foot lighthouse, offering 360 degree views of the surrounding bay.  
Eat Drink SF
25-28 August 2016
If you're up for some foodie fun in San Francisco, holidaymakers thinking about a trip in August could find themselves enjoying the spoils of the Eat Drink SF food festival. This is the Bay Area's premier annual food, wine and spirits festival, showcasing some of the region's best chefs and restaurants.
Taking place over four days, there is a whole schedule of events to choose from. Just make sure you get to at least one Grand Tasting event. These mega tastings are a chance to sample the signature fare of more than 35 restaurants along with 70 different wines, beers and spirits as well as take in main stage demos and cooking and beverage classes!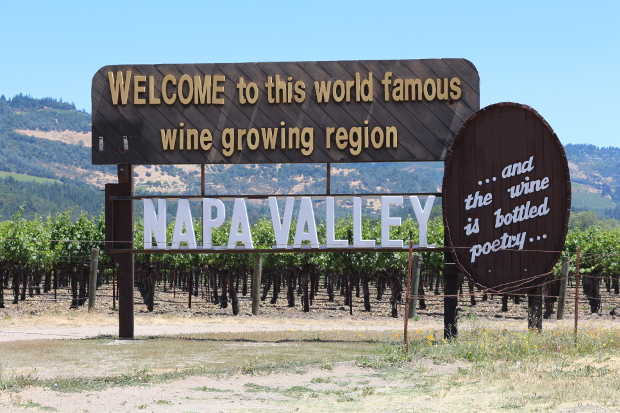 Napa Valley Wine Tasting
Those that prefer a full bodied glass with a smooth finish need only head approximately 60 minutes north of San Francisco to Napa Valley. This internationally designated 'Great Wine Capital' put North American tipples on the map, playing home to many of the USA's most prestigious vineyards. There are more than 400 to be exact, many of which are family-owned.
Wine tours through these verdant valley hills are easy to come by, with plenty of operators waiting to whisk you from one vineyard to the next. Equally abundant are the luxury accommodation options, allowing you to cap your day of swirling and sipping off with a stay in a 5-star resort.
San Diego International Beer Festival
17-19 June 2016
Speaking of a enjoying a refreshing beverage while you're living it up in California, a trip to San Diego in June could see you raising a frosty mug at the International Beer Festival. Held over three days, this beer fest draws competitors and enthusiasts from all over the world with nearly 200 different breweries serving up their best.
It's not all about sinking the suds, though, as this festival also offers up demonstrations on everything from educational brewing advice from industry professionals to finding the perfect food pairing. There's an international beer competition as well as a number of accessories and gifts if you're looking for a little something unique to remember your time in California. 
Images courtesy of Getty
Other Travel Articles You Might Like...