Chasing The Sun: The Best Locations To Watch The Sun Set Across The Globe
15 April 2015
Words by Carlie Tucker
The sun may set every day, but no two sunsets are ever the same. From firey displays of gold and red to the pastel beauty of violet and blue, Mother Nature knows how to finish the day with a bang. While a beautiful sunset can be found no matter where you are in the world, these locations are known for a little something extra.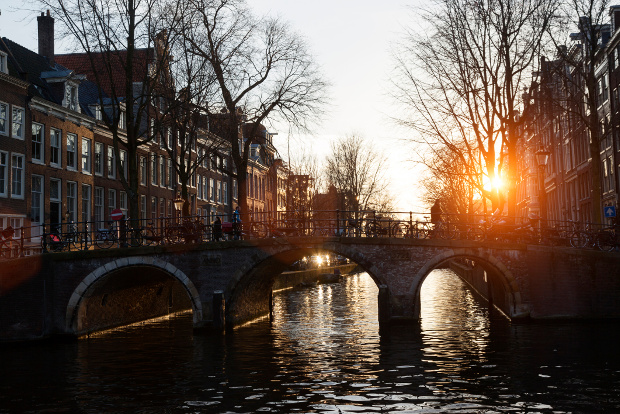 Amsterdam, The Netherlands
Hop aboard a gondola to watch the sun dip below the horizon in Amsterdam.  The canals provide the perfect ambience for the final rays of the day.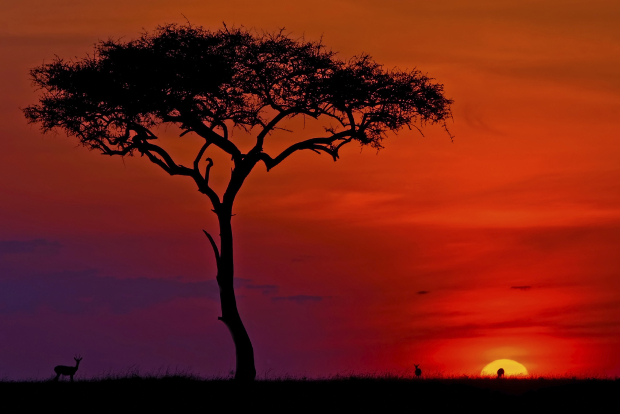 Maasai Mara National Reserve, Kenya
Setting the sky ablaze with gold and red, the sunset in Maasai Mara is a sight to behold. Even more so if you're lucky enough to witness the silhouettes of the country's most iconic animals against the brilliant horizon.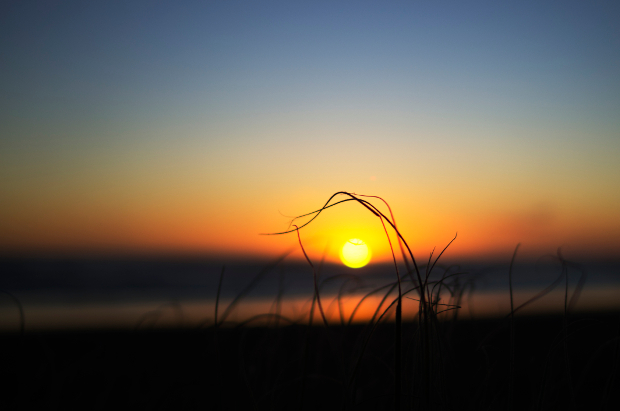 Port Waikato, New Zealand
Sunsets at Port Waikato are so beautiful there is a beach called Sunset Beach!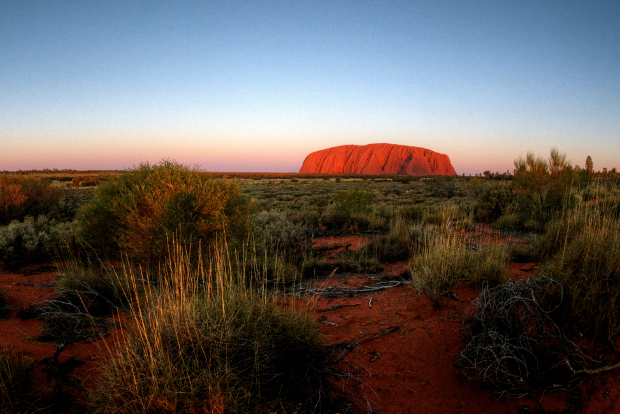 Uluru and Kata Tjuta, Northern Territory, Australia
Watching the sun set over the Uluru and Kata Tjuta is definitely a memorable experience. These amazing rock formations seem to glow in a deep red against the changing sky.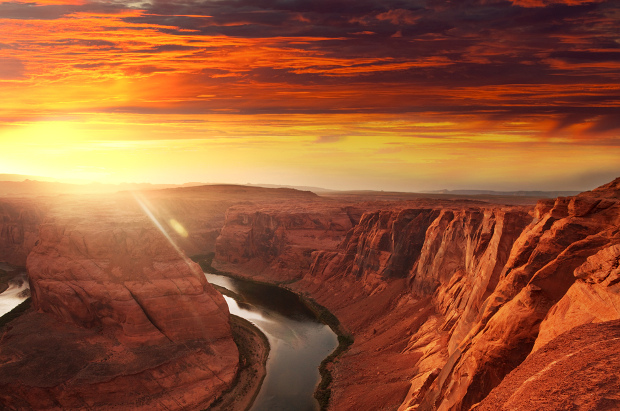 Grand Canyon, Arizona, USA
The Grand Canyon is certainly one of the must-sees during the day, but stick around for the sunset when the fading sun brings out all of the colours in the canyon walls.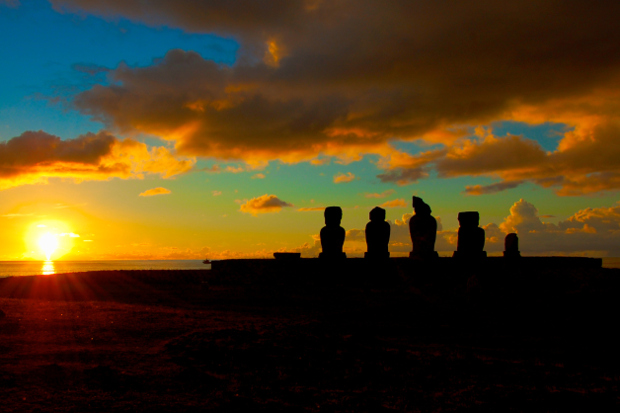 Rapa Nui, Easter Island
The brilliant colours of the sky contrast against the stark black of the Moai Statues as the sun sets on Easter Island, creating a hauntingly beautiful sight that will not be found anywhere else on earth.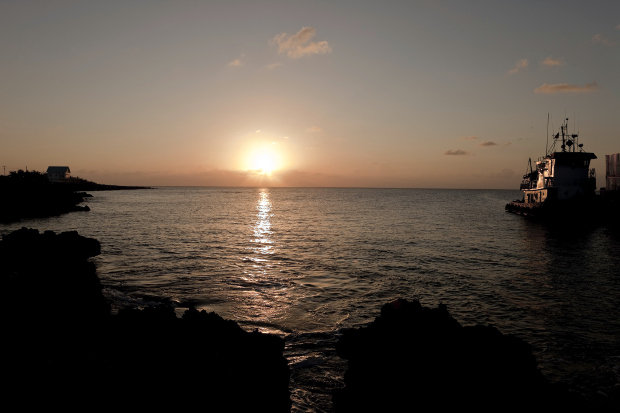 Little Cayman, Cayman Islands
Big Cayman may get all of the attention, but escape to Little Cayman for quieter beaches and stunning tropical sunsets.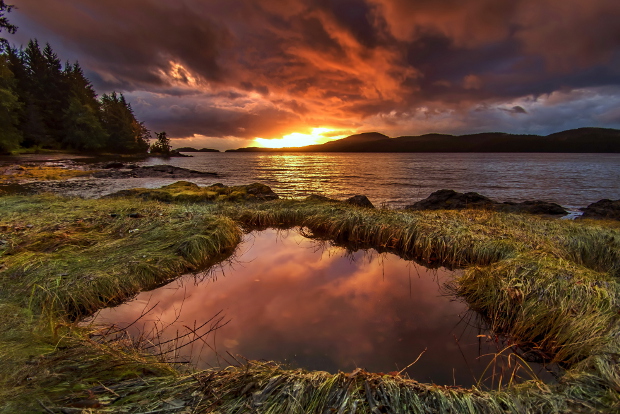 Alaska, USA
Anywhere you go in Alaska will produce a fantastic sunset thanks to the majestic mountain scenery. Yellows give way to oranges which play on pinks and purples over the rugged peaks and glassy lakes.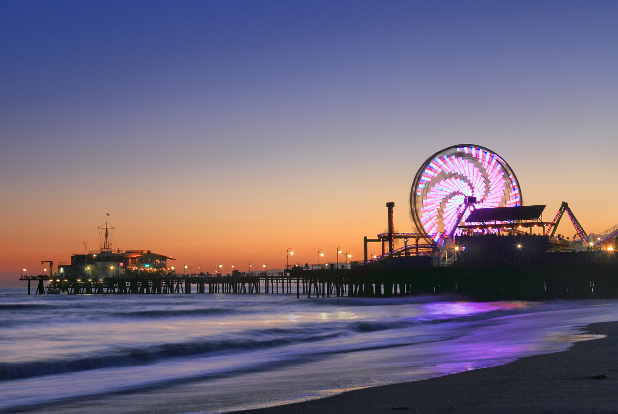 Santa Monica Pier, California, USA
Those that love an urban landscape at sunset should get to Santa Monica Pier to see the beautiful colours of the sky as the neon lights of the amusement rides flicker to life over the ocean.
Images courtesy of Getty
Other Travel Articles You Might Like...