21 September 2016
Words by Tara Young
Where do you start when trying to navigate your way through New York's cultural labyrinth? The city that never sleeps and the melting pot of all the world's cultures is deserving of this reputation - with its world leading museums, art galleries, uber-cool rooftop bars and  "too-cool-for-school" jazz-playing restaurants – no matter what the hour, there is always something on. Let our insider's knowledge steer you through the maze of culture that is showcased in the Big Apple. 
Food, Wine and Song
Red Rooster – Harlem
Red Rooster Harlem is named after the legendary Harlem speakeasy that was located at 138th Street and 7th Avenue. It was here that jazz greats, authors, politicians and leading figures of the 20th Century like Nat King Cole and James Baldwin, would exchange ideas over drinks and spine-tingling jazz. 
Today, situated at 310 Lenox Avenue Harlem, the eclectic Creole/Scandinavian fusion menu and fabulous music has made this a very groovy hangout in an even cooler part of Harlem. Get there for a Sunday brunch and experience a complete change of pace with some genuine gospel singing.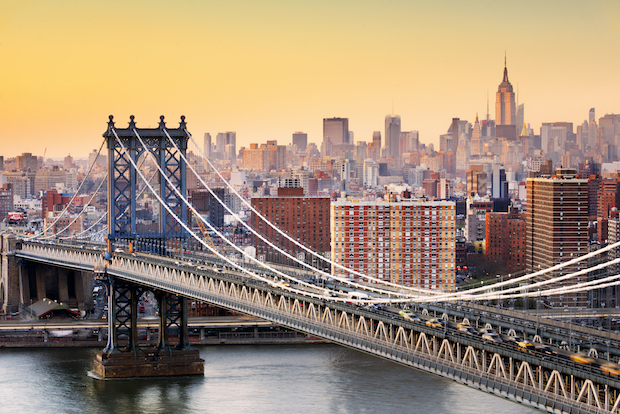 Smorgasburg – Brooklyn
Smorgasburg at Pier 5 of Brooklyn Bridge Park is a giant, all-food flea market, made up of a revolving list of local start-ups. Whether you're here for breakfast, lunch, dinner or dessert, at Smorgasburg you can eat your way through New York's diverse cultural suppliers. This is a great way to sample a big range of New York's food culture – all in one place. And it is the place to go for New York's hip-happening foodies.
Raise The Roof 
The Dream – Midtown
Escape the mainstream travel experience in the heart of Manhattan. Head to the restored Beaux-Arts flatiron building, called the Dream Midtown. Its rooftop bar, the PHD Terrace multi-level lounge is the latest hotspot for Midtown and includes rotating DJ's, weekly parties and exclusive events.
---
Looking for more luxury in the USA? 
Luxury USA Experiences You Shouldn't Miss
---
230 Fifth –  Manhattan
230 Fifth is New York's largest outdoor rooftop garden and penthouse Lounge. One floor is fully enclosed, with the rooftop garden open to the sky. It provides an incredible location for a huge variety of events from weekend brunches, to Halloween, to Presidential Debate Nights.
Get Your Art On

Guggenheim Museum – Upper East Side
"Art After Dark" is a series of seasonal events at the Guggenheim Museum centering on special exhibitions. Once the general public has left for the day, guests can enjoy the museum's unique design, exhibitions, and live music.
The Frick Collection
Housed in the former residence of Mr. Frick on the Upper East Side is one of the most incredible collections of fine art in the city. This permanent collection showcases over 1,100 works of art from the Renaissance to the late 19th-Century and is one of New York's most special and unique small museums.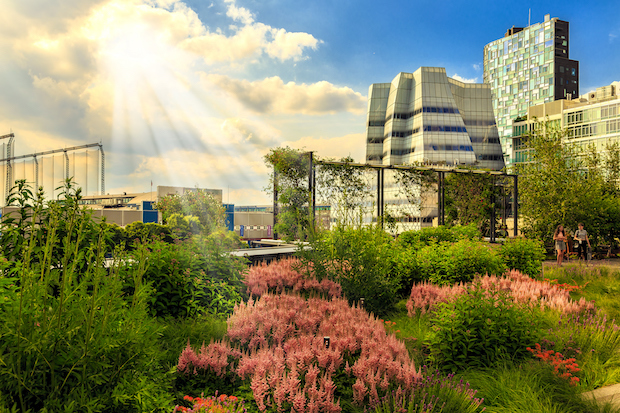 Whitney Museum – West Village
Moving from 19th Century art to the modern works of the 20th and 21st century American scene, the Whitney Museum of American Art is perfect for discovering emerging and less well-known artists. Known informally as the "Whitney", the museum has recently relocated to the Renzo Building in the West Village's Meatpacking District. 

Image courtesy of Luca Ryan
Cooper Hewitt Museum – Upper East Side
Cooper Hewitt, Smithsonian Design Museum is located on the Upper East Side's Museum Mile. The only museum in the United States devoted to historical and contemporary design, the collection takes visitors through 240 years of design aesthetic and creativity. Recent renovations include an "Immersion Room", an interactive space that provides visitors digital access to the museums collection of wallpaper. For design devotees, this is an absolute Nirvana.

Off-Broadway Theatres
Whilst opera and ballet buffs head to the Lincoln Centre to see amazing classical performances, Broadway, is the heart of theatre. If it's more experimental or non-commercial theatre you prefer, there are a range of smaller theatres like the Lucille Lortel Theatre, in the West Village, to see plays like The End of Longing by Friends star Matthew Perry.
Images courtesy of Getty unless otherwise noted. 
Other Travel Articles You Might Like...
Talk to a First & Business Class Expert