11 August 2015
Words by Ashton Rigg
Lugging two heavy suitcases through customs gave Bernard Sadow an idea: why not whack on a set of wheels? Sadow was none the wiser at the time, but he had changed the scope of baggage handling forever. Then along came the telescoping handle, quickly adopted by cabin crews and virtually every traveller since the 1980s.
Forty-five years after Sadow's patented 'rolling luggage', the game has changed yet again. Wheels are no longer an added extra – we demand much more from our accoutrements.
Granted, technology has only advanced so far and some of these epic suitcases are still in prototype stages, but swap that junky trunk with the bung wheel for one of these new fandangled suitcases and you'll never look back.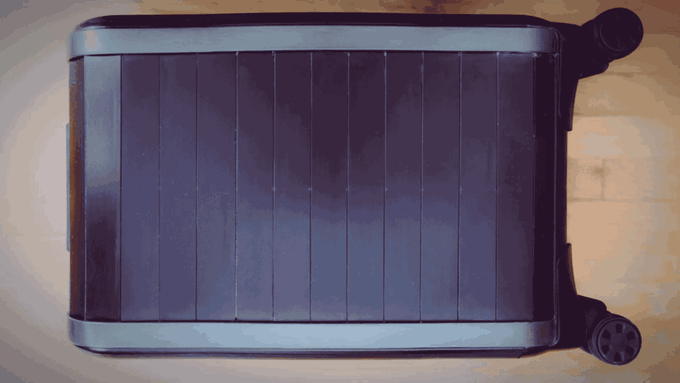 Trunkster (from $438*)
'A smart yet elegant suitcase for a seamless travel experience'. Trunkster is zipperless (it uses a rollaway cover), has integrated power for charging your devices on the go, uses GPS location tracking, and comes with a built-in digital scale so you'll never worry about excess baggage fees again. Available in both carry-on and checked sizes, the Trunkster is beautifully minimalist and a true game changer. The creators have reached their Kickstarter goals and will be shipping in the next couple of months.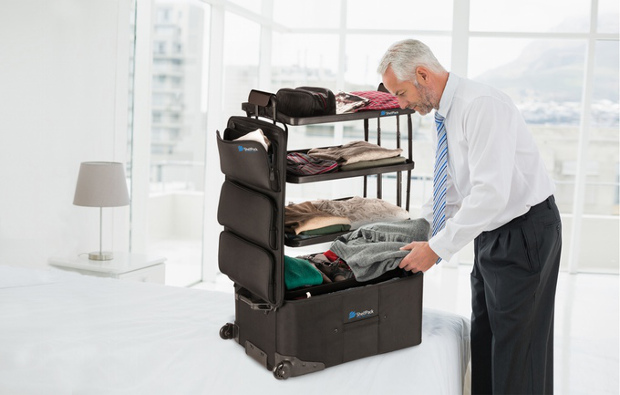 ShelfPack (from $350*)
Two words: portable closet. ShelfPack is redefining packing with its built-in, collapsible shelves, keeping your clothes neat, organised and easily accessible. This incredible feat of engineering comes from the mind of Ken McKaba, who dreamed a little dream while rifling through his luggage on a long business trip. Shelfpack has more than doubled its original Kickstarter goal. The campaign is ending soon and shipping to Australia is $USD40.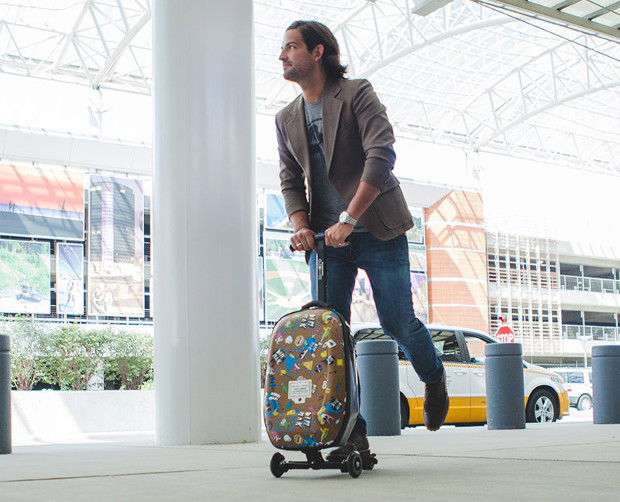 Micro Kickboard (from $403*)
Electro musician Steve Aoki has put his stamp all over this bad boy. Micro Kickboard luggage is designed for the inner-child in every traveller, giving you a little extra boost when you're running late by combining a hard shell carry-on bag with a folding scooter. It also has a dedicated laptop pocket and built-in Bluetooth speakers so you can scoot around the airport to Steve Aoki's sick beats. The only setback? Orders are currently United States exclusive.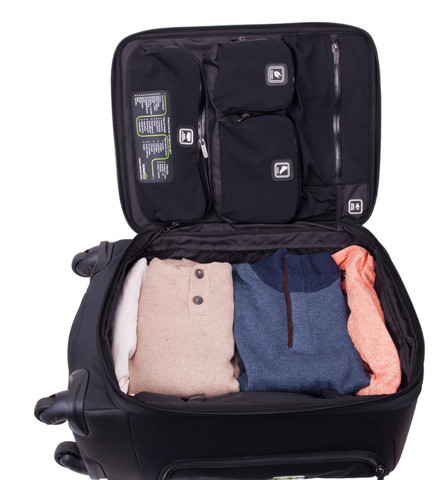 Genius Packer (from $321*)
So many pockets, so little time. The Genius Pack carry-on has proved so popular, manufacturers have already released a second gen version. Undoubtedly the greatest feature of the Genius Packer is the removable laundry compression chute, which forces stale out of a side hole and keeps your clean clothes fresh as a daisy. It also has an umbrella pop-out, a portable mobile charger and a built-in packing checklist, so you really have no excuse for forgetting your toothbrush.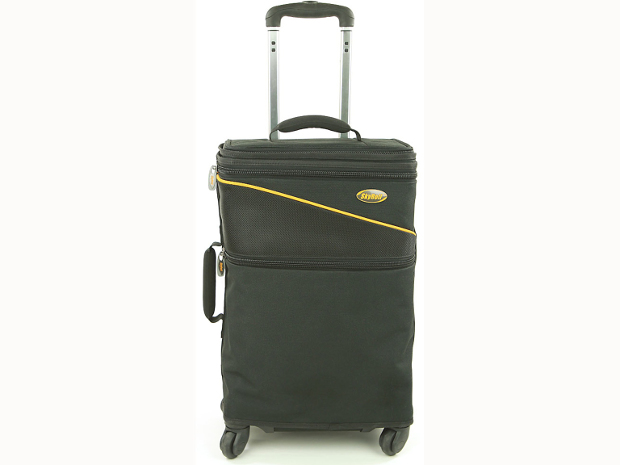 Skyroll Spinner (from $202*)
Another Kickstarter-born creation, the Skyroll Spinner is a carry-on suitcase, garment bag and laptop bag all-in-one. The selling factor for the Skyroll Spinner is in its 'no more folding' promise. A wrap-around garment bag attaches to the exterior of the bag, meaning suits can be laid flat and remain relatively wrinkle-less during your travels. The detachable, hang-up toiletry bag is a nifty addition, as are the 360-degree spinning wheels for effortless airport strolling.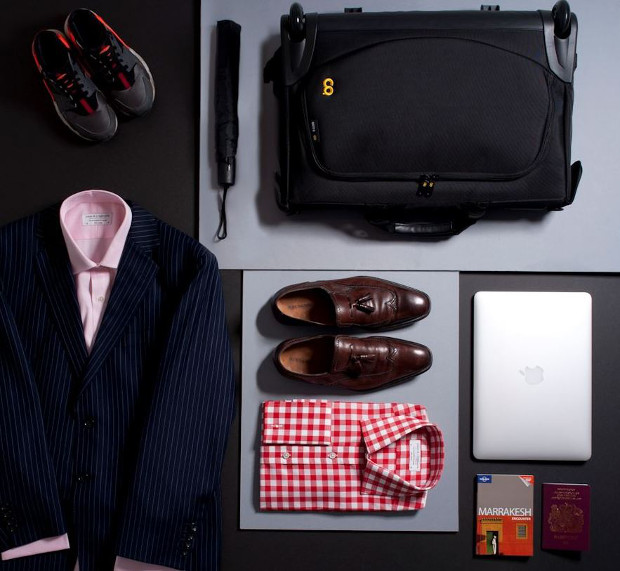 Gate8 Garment Mate (from $313*)
The Tri-Fold Garment Mate is a suit protector that magically transforms into a carry-on bag, keeping your business attire crease-free for up to three days. This impressive tote also features a dedicated shoe pocket, a zip-off laptop bag, and separate compartments for your unmentionables and dirty clothes. According to the company, a Gate8'er is a 'person who has the perfect luggage to take control of their journey'.  Does this sound like you...?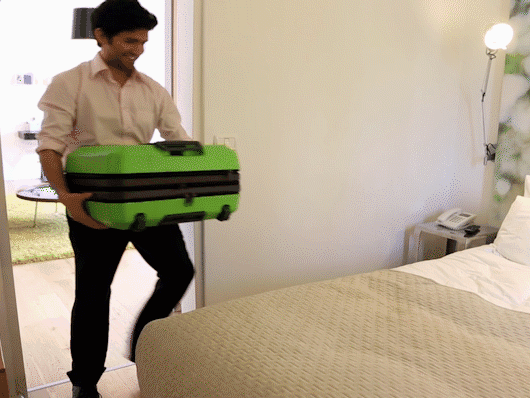 Fugu (from $295*)
Fugu's secret is in its height: while the width and length (21.5 inches and 13.5 inches respectively) remain the same, the nine-inch height can expand, concertina-like, to a whopping 27 inches. Basically, this revolutionary suitcase transforms from carry-on to checked size. It also features detachable shelves and a removable laptop sleeve. Unfortunately, the creators are looking at swapping four wheels for two, which campaign supporters have rallied against. 
*prices are approximate and have been converted into AUD 
Other Travel Articles You Might Like...