10 July 2015
Words by Carlie Tucker
While the laid back cosmopolitan ambience of Auckland is intoxicating, sometimes you just need to get away. Like a mini holiday within a holiday, you can leave the bustle of the city behind bound for the natural beauty of the surrounding countryside.
In the case of Auckland, it's a chance to escape the mainland en route to one of the many islands that pepper the coastline. From quaint seaside villages to ruggedly beautiful volcanic terrain, there are more than 50 islands through the Hauraki Gulf. Not all of them invite visitors, but there is ample opportunity to escape for the day. Here are just five of those options: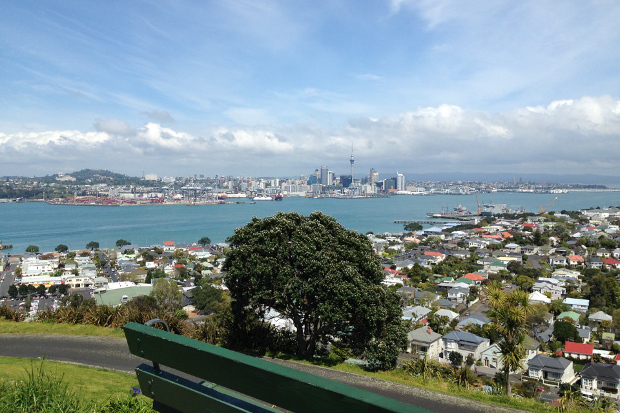 Devonport
15 minutes by ferry with daily depatures (approx. every 30mins)
See: The city views from atop Mount Victoria
Do: Explore the unique shops along Victoria Street
While not technically an island, Devonport is best reached via ferry. It takes less than 15 minutes to skim across the water, enjoying panoramic city views as you go. A strip of golden sand runs along the coast, inviting swimming and sunbathing, while the charming town unfolds over the rolling terrain.
There are tours available to escort you across Devonport, taking in all the sights via air conditioned mini bus, but this charming seaside village also lends itself to self-guided exploration. Victoria Street, located just steps from the ferry strop, is the main shopping and dining precinct. There are also plenty of galleries and weekend markets, and an easy walk up Mount Victoria will reward with 360 degree panoramas.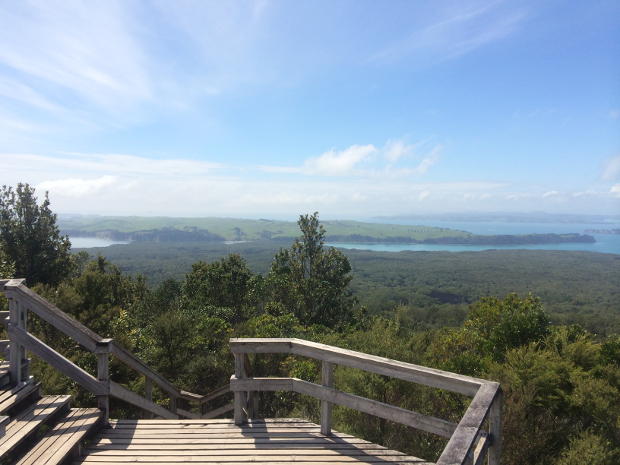 Rangitoto Island
25 minutes by ferry, departing three times daily (4 times on weekends)
See: The island views from the Summit Track reaching to the Waitakere and Hunua Ranges
Do: Explore the lava tunnels and caves
This happens to be Auckland's youngest volcanic island, created a mere 600 years ago. As it's just 25 minutes from the downtown area, it's a popular choice for day trippers that want to spend the day exploring nature. Most visitors step off the ferry and on the Summit Track that traverses the heights of the dormant volcanic cone, but there is more to this island than views. It's also home to the area's largest pohutukawa forest. You can even walk to neighbouring Motutapu Island via causeway.  
Exploring the island is easily done on foot, or opt for a ride on the 4WD road train tour. Just make sure you leave Auckland with drinking water, a flashlight (for underground exploration), hat and sunscreen. Amenities on the island are limited.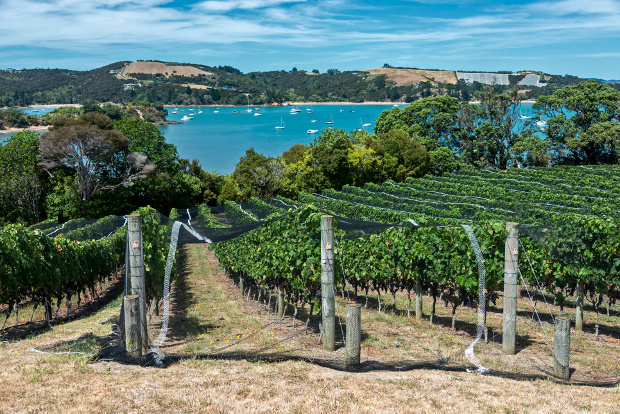 Waiheke Island
35 minutes by ferry, departing daily (approx. every 30-45mins)
See: The beautiful coast along the Owhanake Coastal track
Do: Swirl, sniff and sip your way through some of the award winning wineries
Waiheke Island may be 35 minutes from Auckland's shores, but this island escape feels worlds away. While many who venture to Waiheke do so with at least 48 hours to spare, day trips are certainly an option. It's appropriately known as the 'island of wine' thanks to verdant hills blossoming with the vineyards of more than 20 wineries. 
Along with sampling award winning drops at cellar doors, visitors are invited to explore art galleries, olive groves, beautiful beaches, native wildlife and Stony Batter Historic Reserve. There's also a flying fox zipline if you're feeling especially adventurous.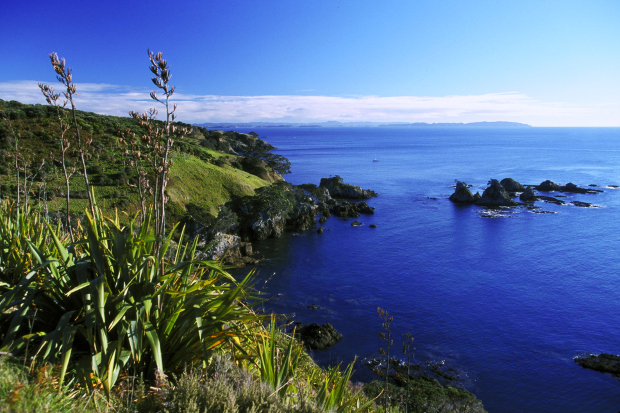 Tiritiri Matangi Island
75 minutes hour via ferry, departing once per day Wednesday through Sunday
See: The native flora and fauna on a guided walk
Do:  Visit the historic lighthouse on the island (built in 1864)
Tiritiri Matangi Island is a wild life sanctuary and marine park, and, as such, offers day trippers the chance to catch a glimpse of the area's most unique plants and animals. Hiking around the island on one of the walking tracks, whether with a guide or on your own, will reward with serene views. Most trails culminate at the visitor centre, which also happens to be a perfect spot for a picnic.
Birdwatchers should keep their eyes peeled for stitchbirds, bellbirds, North Island robins and kokako. You may even spot the resident little blue penguins en route to Hobbs Beach if you're interested in a hike or swim.

Image courtesy of Aucklandnz.com
Great Barrier Island
4.5 hours via Sealink, 2 hours via Sealink fast service or 30 minute scenic flight
See: The serene waterfalls hidden throughout the regenerating forest on one of the many hikes available
Do: Soak in the natural hot pools at Kaitoke Hot Springs
This island get away requires a bit more than a day to fully appreciate it's incredible beauty. Mostly because it sits approximately 90 kilometres off the coast and getting there via ferry is a little more time intensive. Once you're there though, the natural splendour of this untouched wilderness is on full display. Definitely one for those that appreciate the outdoors, this is a haven for hiking, swimming, sea kayaking and wildlife watching.
There are a few things to bring along with you on your trip. Quality accommodation is available on the island, but there is no reticulated electricity supply on the island. For this reason, a flashlight is a must. You'll also want to bring cash with you as there are no ATMs or banks on the island.  
Other Travel Articles You Might Like...