22 January 2016
Words by Jason Dutton-Smith
Adding to an already long mantel of accolades , Etihad Airways has taken out the honours for 'Business Airline of the Year' at the United Kingdom Buying Business Travel Magazine awards.
Voted by an independent panel of travel experts, this marks the first time Etihad has won this particular award.
James Harrison, Etihad Airways' General Manager UK, said: "It is fantastic to gain the recognition of the UK travel industry and to win the coveted Business Airline of the Year award.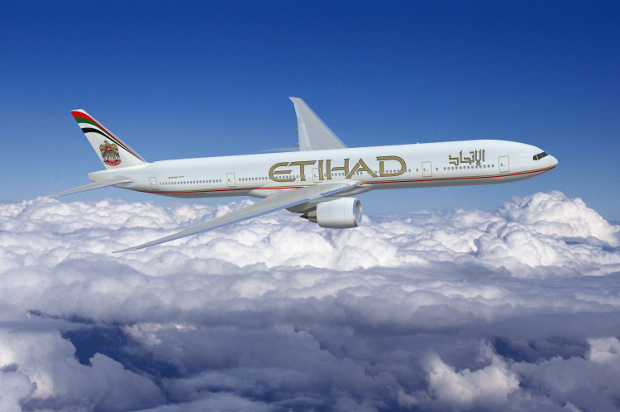 "The UK is a significant market for the airline and this year is especially important as we celebrate 10 years of the hugely successful Manchester-Abu Dhabi route.
"In 2016, we will also commence a third daily A380 service from London Heathrow, which features the highly acclaimed The Residence. We are looking forward to providing even greater convenience and connectivity for our guests in the year ahead."
The award was given based on Etihad's superior inflight services and the new first and business class cabins on the airlines fleet of Airbus A380s and Boeing 787 Dreamliners.
---
Looking for more Etihad news? Etihad Named Best First Class And Long Haul Airline
Or a business class review? Etihad Airways Pearl Business Class Flight Review
---
Etihad Airways benchmarks itself against the world's leading hotels and hospitality establishments, employing highly skilled crew. On long-haul services, The Residence on its A380 fleet employ London Savoy hotel- trained Butlers for guests.  
Other service qualities include Chefs in First Class, Food and Beverage Managers in Business Class and the celebrated Flying Nannies, who are trained by the famous Norland College in the UK, and who are available to assist families travelling with young children.
2015 was a busy year of awards for the Abu-Dhabi based airline with a succession of triumphs.
Airline of the Year at the TTG awards in the UK in September
Best Airline, Best First Class and Best Arrivals Lounge at the Australian Business Traveller Awards in August
World Travel Awards Middle East for Middle East's Leading Airline, Middle East's Leading Airline – First Class, and Middle East's Leading Cabin Crew in May
Crystal Cabin Award for its innovative A380 upper deck cabins at the Aircraft Interiors Expo in Hamburg
PAX International awards for Best New Inflight-Entertainment and Connectivity Launch by an Airline and Best Inflight Duty Free Program