29 May 2017
Our planet is breathtakingly beautiful, but unfortunately the demands of population, and sometimes tourism are taking a toll. There are however, many ways we can tread more lightly when exploring, both at home and abroad, and luxury travel is no different. Looking for key indicators that a resort is environmentally friendly, and supports the local community is a simple way to travel more consciously on holiday.
Eat Local
Luxury retreats that source local ingredients and create dishes based on seasonal produce are the best way to support the local food economy, but also the ecosystems and landscape. Retreats that source produce from small scale farmers generally have a close knit relationship with their suppliers, so not only are you helping the local environment, but you'll most likely have a richer experience learning where you food has come from and who the people are behind it. In some eco-retreats, such as Saffire Freycinet in Coles Bay, Tasmania, you can even have an immersive experience at the local oyster farm, donning waders and walking right into the water to enjoy oysters and local champagne for breakfast.
Stay Local
Luxury retreats that are run by locals, or employ locals put valuable money and resources back into the community. Many of these retreats use local businesses for building work, maintenance and running of the retreat, too. Some retreats, such as Wildman Wilderness Lodge in Kakadu, Northern Territory, are even built from recycled materials. The main buildings at Wildman Wilderness Lodge were formerly Wrotham Park Station in northern Queensland, before being dismantled and transported to the current site, serving a new life as the luxury eco retreat.
Off the Beaten Track
It's easy to look to international resort chains when searching for luxury accommodation, but searching a little further off the beaten track can reap huge rewards. Tourism in remote regions has the potential to create jobs in areas that need them the most.  They promote local cultures and traditions, put money into the local community and allow sustainable economic development that directly benefits the people living there. Aside from this, for the travellers, eco retreats in remote regions provide a unique, often more intimate experience than you might get in a big city or busy tourist destination.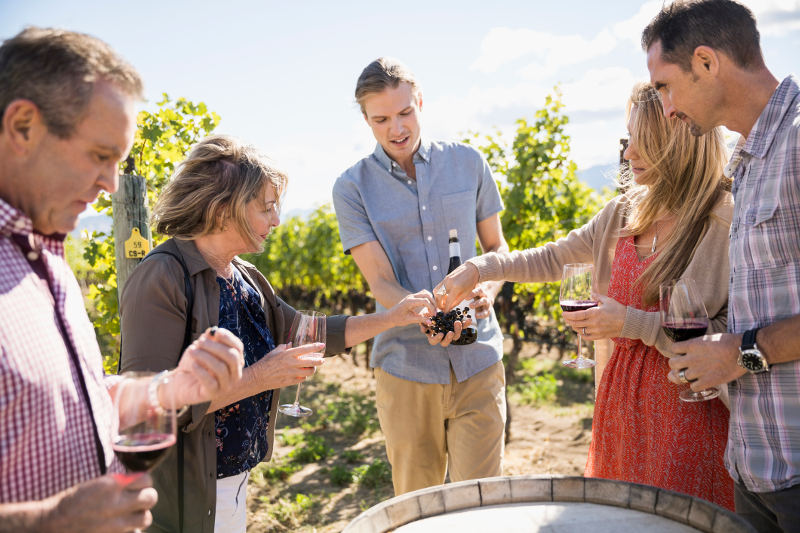 Local Tour Guides
There is no better knowledge than local knowledge. Retreats that engage local guides to teach guests about the history, culture and landscape offer a more fulfilling experience for travellers. Not only are you learning about a place from a local, you're often helping to keep dying cultures, traditions and stories alive, particularly in remote regions of Australia and other parts of the world. Being sustainable isn't just about the environment, it's about the communities and cultures that have lived in the landscape for centuries, and encouraging that diversity to continue.
Eco-Retreats    
The best way to make your luxury holiday more sustainable is to select a property that operates as an eco-retreat. You can find many luxury resorts around Australia and internationally that operate completely off the grid, using solar power, kitchen gardens, and all natural products, without compromising on any of the luxury. 
Other Travel Articles You Might Like...