2 December 2014
Words by Tara Young
Amongst frequent travellers, whether for business or pleasure, the most common question is how to get the most from those hard-earned frequent flyer points.
A fair question, as reward points usually take considerable time and planning to accrue, and they can be tricky to redeem due to frequent flyer rules and regulations.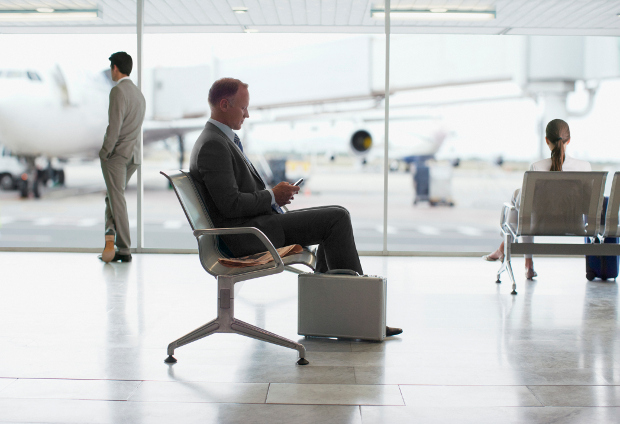 The following are general ways you can redeem frequent flyer points – this can usually be done over the phone or online.
Upgraded Seats – Biggest Bang For Your Buck
Upgrading your seat to a higher class is by far the most popular and recommended way to redeem points according to frequent flyer experts. More legroom and the ability to lie down in Business Class can make those long haul flights a lot more palatable.
By way of example, to upgrade from Economy on a Qantas Sydney to Los Angeles flight would require 60,000 points. Conditions do apply, so it is best to go to the experts…
Free Flights & Points Plus Pay
If you have enough points, you can use them to pay for a flight from one destination to another, though this can come with unexpected fees and taxes for your free flight. Another catch, is that airlines often have restrictions on the availability of flights and seats when using points.
With many airlines offering competitive ticket prices, it is often more economical to purchase a discounted ticket to the same destination and save your points for upgrades or other benefits.
Most programs have the ability to mix points and cash when you pay for a flight. This means if you've fallen short of a free flight by a few hundred or a thousand points, you can pay the difference using points or cash.
Frequent Flyer Store & Vouchers
Most frequent flyer programs have stores where you can use points to buy a range of items. Be vigilant, though. Before using thousands of your frequent flyer points to purchase an item, make sure that the particular item warrants such a chunk of your points.
A more effective way of using points is to redeem them for vouchers from department stores, hotels, supermarkets and more, which can then be used to purchase items at your leisure. 
Partner Services 
Not only can you earn points from partner organisations, you can spend points with them too. This means you could use your points to pay for a hire car on arrival at your destination, get tickets to a sporting event, pay for a hotel stay, book travel insurance or any number of other benefits. 
Beware of Points Expiry
If you know it will take you a while to earn enough points to get the benefits you're after, you should opt for a program without  expiry dates or one that  allows you to extend or 'rollover' your points. Most programs require you to accrue and use your points within a 12-month period before it refreshes. 
Transferring/Accumulating Points
If you want to be able to transfer accumulated points to family members, note that Virgin Australia currently has the most family-friendly frequent flyer scheme. This is due to the ability to transfer points and status credits to family members under Velocity's 'family pooling' feature.
Qantas has recently caught up to Virgin Australia, however, permitting four transfers of 100,000 Frequent Flyer points per year to a family member. Do remember to check the fine print for transferability limitations to family members.
Qantas and Virgin let you keep your points for however long you keep your account active. This is a very important consideration when choosing a frequent flyer program, as you don't want to put the effort in earning them if you run out of time to redeem them.
There is a lot to take in with Frequent Flyer programs. Talk to our First & Business experts on 1300 797 826 to find out which program best works for YOU.
Other Travel Articles You Might Like...
Talk to a First & Business Class Expert