17 April 2019
Boutique and luxury ships offer the ultimate in comfort and pampering. From stylish yachts to sleek expedition ships, luxury cruises are redefining what it means to cruise. The luxe cruise trend shows little sign of slowing down. Multiple cruise lines have announced launches of lavish new vessels and upgrades of existing fleets looking as far forward as 2021. These luxury ships boast a high staff-to-passenger ratio and personal butlers, and onboard numbers are capped between 100 to 800 guests, depending on the type of cruise.
Cruise lines have taken note of the amenities offered by niche boutique hotels and the tailored experiences the discerning luxury traveller has come to expect.
With a carefully curated selection of onboard activities and onshore excursions, these are not your typical cruise experiences we're talking about here. On a luxury cruise, guests can experience everything from hands-on cooking classes with Michelin-star chefs to helicopter tours over active volcanoes.
Life at sea or cruising on a river has never been more indulgent or personalised. And there's a whole raft of stylish new vessels and bespoke cruise itineraries available for the luxury cruiser.
FOR CLASSIC LUXURY
For the classic luxury cruising segment, cruise lines such as Seabourn, Scenic and APT lead the way with all of the traditional accoutrements of luxe cruising, including spacious staterooms and studios on small ships with a high-staff-to-customer ratio. Scenic will launch its ocean cruiser, Scenic Eclipse, in 2019, which will be equipped with two helicopters, a submarine, 10 dining venues and lavish suites. Seabourn will also be debuting two luxury vessels in 2021 and 2022, both with onboard submarines (yes, multiple submarines), because what's luxury without a submarine dive these days? Each Seabourn ship will feature kayaks and 24 Zodiac inflatable boats as well as 132 luxurious oceanfront verandah suites for up to 264 guests, perfect for seeing Antarctica in all its glory.
Ship: Scenic Eclipse
Sails to: Cruise in 6-star luxury through the Americas, Antarctica, Europe and the Mediterranean, and the Arctic region.
FOR LUXURY AND ADVENTURE

More small-ship cruise lines are making the move toward cooler waters with heightened interest in destinations such as Alaska, Antarctica, Scandinavia, Iceland, Greenland and the Arctic region. Popular operators for luxe-adventure cruises include Ponant and Silversea, which operate small and ice-strengthened ships. Ponant is in the process of increasing its sleek expedition ships to 12 by 2021. Their 184-passenger ships, Le Laperouse and Le Champlain, debuted in 2018 with further expedition ships set to launch in 2019 and 2020.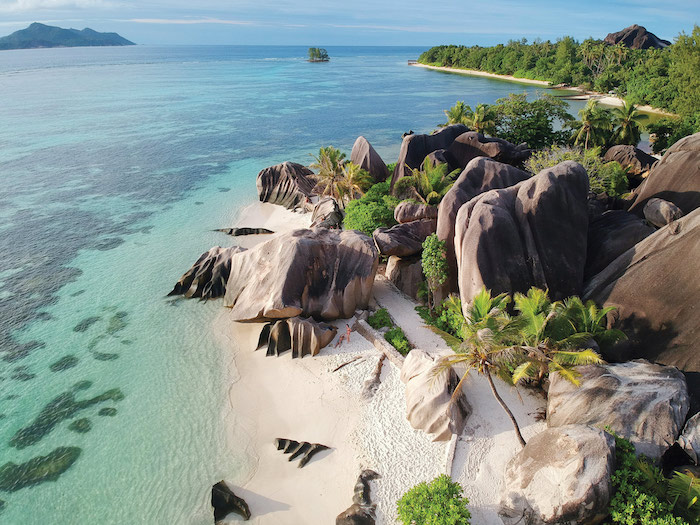 Interestingly, each of the six Ponant explorer ships has a multi-sensory 'underwater lounge' featuring an oversized porthole, vibrating 'body listening' lounges and futuristic technology that transmits the sounds of the ocean to the lounge in real time. And, of course, you can order a drink (or several) from the lounge bar while you wet your whistle but not your toes.
Ship: Le Laperouse
Sails to: Built for active exploration with a reinforced hull, Le Laperouse currently embarks on destination- intensive itineraries, including Iceland and Scandinavia, the Mediterranean, Seychelles, Maldives and the Kimberley coast from May to August, 2019.
FOR CONTEMPORARY LUXURY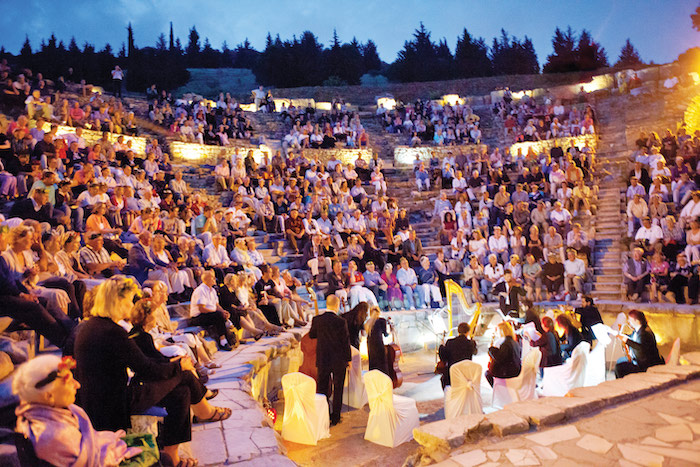 Luxury cruises are known for their specialised and niche experiences across onboard activities and onshore excursions whether that is active adventures, cultural immersion or enriching educational sessions delivered by experts in their respective fields. Azamara is known for its exclusive 'AzAmazing Evenings' events that take you closer to each destination's culture. You might find yourself experiencing an opulent night out at the St Petersburg Symphony Orchestra in Russia or seeing agile acrobats perform in Monaco.
Likewise, Viking Cruises' summertime ocean cruise itineraries between Vancouver, Canada and Seward, Alaska might feature excursion options such as dog-sled rides in Seward and gold panning in Juneau. Back on board, passengers can enjoy Scandi-style decor, all-inclusive dining and a 'snow grotto' in the spa.
Ship: Viking Orion
Sails to: The 930-passenger Viking Orion sets sail around the world and in Alaska during the Northern Hemisphere summer.
FOR LUXURY ON LARGE SHIPS
The hallmarks of yachts, boutique cruise ships and river vessels, such as attentive service, personal butlers, exclusive fine dining and small-group tours, can also be found on larger ships within the luxury cruise category. Celebrity Cruises offers Suite Class passengers access to a private lounge and restaurant, butler service and other perks, depending on your suite category.
Following in the wake of the Discovery Collection shore excursions launch in the Mediterranean and further afield in 2018, Celebrity Cruises has introduced a range of locally led Australian and New Zealand small-group experiences. Some of the options available on Celebrity Solstice include a tour of Cloudy Bay Vineyards in Marlborough with a winemaker or visiting a blue penguin colony in Dunedin.
Ships: Celebrity Solstice; Celebrity Edge
Sails to: Celebrity Solstice is the lead Solstice-class ship in the Celebrity Cruises fleet, cruising mainly in Australia and New Zealand waters. Celebrity Edge, launched by Nobel Prize laureate Malala Yousafzai, is the cruise line's latest ship and sails along the Mediterranean Sea on seven-to 11-night itineraries. 
---
Click through to find your next luxury cruise here!
---
Other Travel Articles You Might Like...