30 November 2016
Vibrant  street scenes, incredible heritage and unceasingly welcoming people are just the start of a long list of reasons to visit Tokyo. The capital city of Japan is a buzzing hive of colour and activity, eternally pushing the envelope of forward thinking while remaining firmly rooted in rich Japanese traditions. Whether swishing through the crimson autumn leaves or relishing the beauty of the blushing pinks of cherry blossom season, new sights, sounds and tastes are around every corner. For the discerning traveller, it's a dream destination, with a laundry list of neighbourhoods inviting exploration and here's where to start.
At A Glance:
Official language: Japanese is the official language in Tokyo.
Currency: The yen is the official currency in Tokyo.
Time zone: Japanese Standard Time (UTC +9)
Flight time: Departing sydney, the average flight time to Tokyo is just over nine and a half hours. 
Required visas: Australia has "Reciprocal Visa Exemption Arrangements" with Japan for a period of 90 days or less. If you're staying longer than 90 days, you must obtain a visa of "Designated Activities" prior to your visit.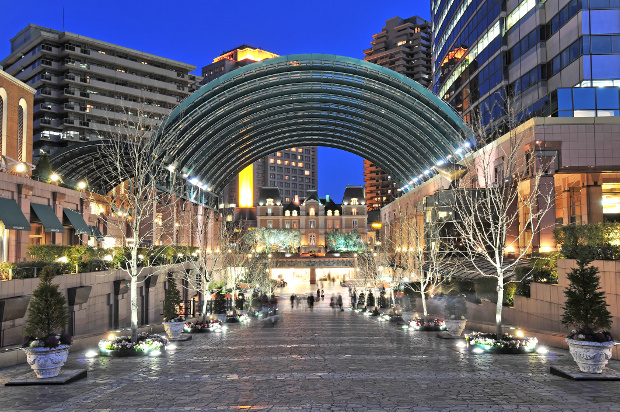 Ebisu
If you're looking for a 5-star stay, it's well worth starting your search in Ebisu. One of Tokyo's most popular neighborhoods, this ritzy hub is often referred to as the 'city within a city' thanks to its high volume of skyscrapers that house some of the city's best restaurants, shops, hotels and museums – a far cry from its former days as the site of the former Japan Beer Brewing Company.   
A wander down any of its streets is likely to reveal plenty to keep you occupied, but highlights include the Yebisu Beer Museum, the Metropolitan Museum of Photography and Yebisu Garden Place. If your travel tastes lean more toward food, your options are endless here. You could go casual at one of the many standup bars frequented by salarymen that specialise in beer and grilled meats and veggies, or head to Yokocho to sample the trendiest eating and drinking establishments around.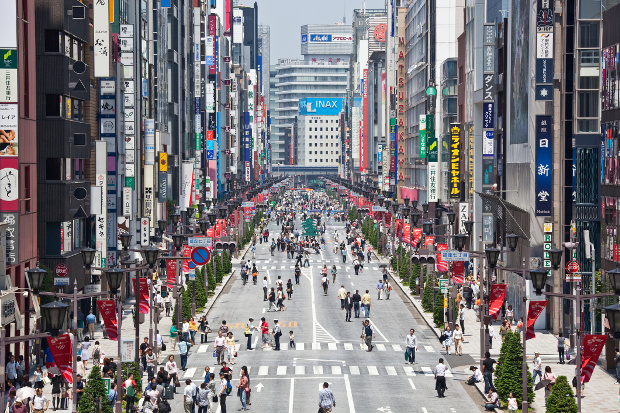 Ginza
There is a plaque on the street of Ginza that declares this spot to be the most expensive spot of land on the entire planet. It's an apt representation of what Ginza is all about -- upmarket, upscale, luxury, designer, glitz and glamour. If your stay demands the finest luxuries, you'll find it here.
Primarily known as a shopping destination, Ginza's boulevards are lined with shopfronts. From Cartier and Chanel to Dior and Alexander McQueen, this neighbourhood is home to boutiques and shops selling the most coveted brands. So popular is this shopping destination that the streets are closed to traffic on the weekends, transforming into a pedestrian only shopping mecca. It's not all about retail therapy though; Ginza is also home to the Imperial Palace and the world-famous Tsukiji Fish Market.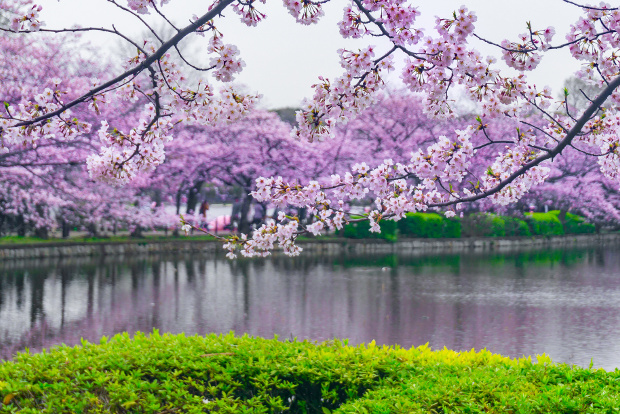 Ueno & Shibuya
 Quite possibly Tokyo's two most popular neighbourboods, Ueno and Shibuya draw travellers from around the world for distinctly different reasons. The former is known as the cultural heart of Tokyo. Along with the Tokyo National Museum, National museum of Nature and Science and Tokyo Metropolitan Art Museum, you can tour Kaneiji Temple, Ueno Zoo and Shinobazu Pond to name a few. Though, it is Ueno Park that most people flock to in the spring for the cherry blossoms.
Shibuya's allure is something entirely different. It's neon-lit streets are well-known hangouts for trendy teens dressed in outrageous fashion. There are shopping centres galore, showcasing some of the city's most beloved brands. This includes Shibuya 109, Tokyu, Seibu and Parco. Shibuya is also known for its chaotic street crossing where hordes of people converge from all directions, shuffling through the crowds to reach the other side of the street. It's known as the Shibuya Shuffle and many travellers count it as a must to experience when visiting Tokyo. 
Images courtesy of Getty
Other Travel Articles You Might Like...
Talk to a First & Business Class Expert