24 July 2015
Words by Carlie Tucker
Luxury overseas travel isn't just reserved for couples. More and more families are expanding their travel horizons to include overseas destinations and insisting on doing it in style. One of the most popular family-friendly journeys lies across the Pacific Ocean, with the USA beckoning to discerning troops that demand fun and adventure for all ages.
Here are five travel destinations that provide just that with a little bit of luxury thrown in on the side.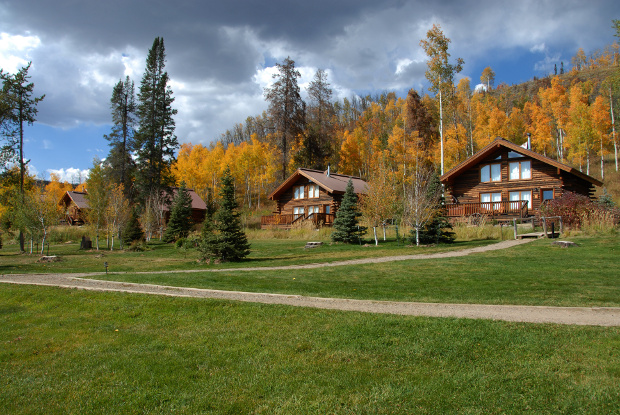 Get To The Great Outdoors In Colorado
If you and the kids thrive on the fresh mountain air, there is hardly any place better for a family holiday than Colorado. Leave the hustle of the city well and truly behind as you embark on an outdoor adventure through the untamed terrain of the wild west.
The Vista Verde Guest Ranch in Steamboat Springs is a perfect choice for families heading to the Centennial State as it provides a luxury experience in the midst of the Rocky Mountains. There are unique experiences for children and adults of all ages, with exciting excursions though the summer and winter.
There are engaging children and teen programs, or spend your time together, making memories while you test your skills at hiking, horseback riding, fishing, rock climbing, rafting and more. At the end of the day, recount your activities from the comfort of a luxury cabin or lodge room as you look out over the surrounding mountain landscape.
Feelin' Beachy In Hawaii
Beach bums of all ages are sure to hit their stride on a Hawaiian holiday break. Warm winters and temperate waters make this tropical getaway the perfect choice no matter what time of year you travel. White, black and even green sand beaches call to natural born sunbathers, while island activities ensure an engaging and entertaining experience for all.
To make it an extra family-friendly affair, just throw in a little Disney. The Aulani, A Disney Resort & Spa in Ko Olina, Oahu injects that signature magic to your beach holiday with delightful surprises around every corner. This award-winning resort accommodates groups of all sizes with 351 rooms and suites and 481 Disney Vacation Club units, all decked out in 5-star luxury.
There are so many amenities throughout the resort, it may be a challenge to take full advantage of them all during your stay. There are even family treatments available at the Laniwai Spa! Take advantage of excursions that range from the Kuala Ranch Experience to the Waimea Falls, North Shore Experience; or arrange separate activities with the kids filling their days with cultural, art and music activities at Aunty's Beach House. 
City Fun For The Family In Anaheim
Finding a city escape that incorporates fun for all ages can be a bit of a challenge. This is where sunny California comes in to play, specifically Anaheim. Not only is this California hotspot just outside of Los Angeles for quick trips to some of the most iconic attractions in the world, but it also happens to be home to the legendary Disneyland.
When it comes to taking full advantage of everything 'the happiest place on earth' has to offer, there's no better place to stay than the Disneyland Hotel. This classic 5-star stay serves up modern accommodations fit for all family sizes, each incorporating those whimsical touches that Disney is known for. Plus, a stay at the hotel comes with a few park perks. Namely early entry into both Disneyland and California Adventures.
Enjoy everything Disney has to offer as a unit, or split up to maximise on the fun. Teens can head to the park for thrills and spills, younger children can make new friends at Pinocchio's Workshop and mom and dad can spend an afternoon unwinding at the Mandara Spa.
Explore Your Cultural Side In Washington DC
For something a little different, you may want to consider a cultural journey through Washington DC. The appeal of the nation's capitol goes beyond patriotism, as it's home to a staggeringly diverse range of museums, landmarks and galleries. Teeming with world history, it's an exciting destination for any family that appreciates diverse experiences.
Luxury hotels in the capitol city are easily found. Those that cater to families are no exception. One such option is the Four Seasons Washington DC. Incorporating all the style that Four Seasons is known for,  you will be assured all the trappings expected of a 5-star stay, from Premier Rooms to Premier Suites.
Babysitting services are available at the hotel if mom and dad would like a night out or relaxing spa treatment. Alternatively, the hotel offers up such family oriented services as sightseeing tips from Mrs Obama to a few helpful city tips from Concierge Mel Odilao.

Image courtesy of redrock.sclv.com
The Las Vegas Wild Card
If you're looking for a little spice in your next family holiday, Las Vegas must be on your list. Sure it's known as Sin City, but don't be fooled. This vibrant desert oasis dishes up fun appropriate for all ages. The neon glow is just the tip of the entertainment iceberg.
It goes without saying that there are resorts aplenty that cater to families along the world-famous Strip, but the myriad of 'off Strip' options should not be overlooked. This includes the Red Rock Casino, Resort & Spa. It's known for its array of amenities that cater to guests of all ages.
When it comes to fun, there are plenty of onsite choices. Catch a film at the movie theatre or some rays at the Pool Backyard. You can even bowl a few frames at the largest bowling alley in Vegas! Or escape the resort all together to embark on a Red Rock Canyon adventure or tee off at the nearby championship golf course. 
Other Travel Articles You Might Like...