11 December 2015
Words by Renae Robinson
The festive season is often acknowledged as one of the most stressful times of the year, with shopping centres resembling war zones and even the closest of family relationships strained. But if tinsel has you tense and baubles have you boggled, never fear. Here are three ways to run away for the holidays and have Christmas handed to you on a plate.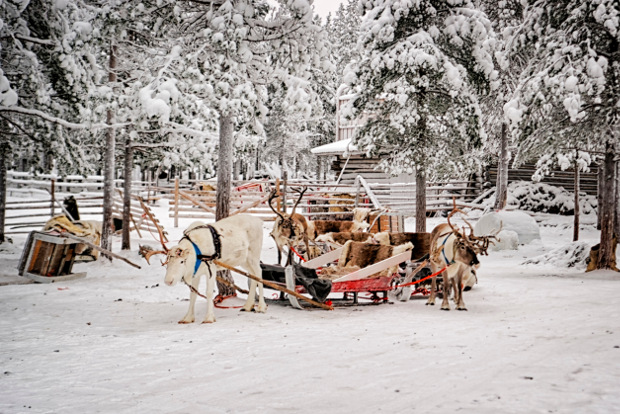 * Picture courtesy of Getty Images
North Pole
Take Christmas to the source, with a trip to Finnish Lapland and the famous Santa Claus Village right on the Arctic Circle in Rovaniemi, where the polar twilight means the sun can be up for as little as two hours during December and January. You can visit Santa any day of the year, but if you're there on December 23, you can see him depart on his journey to hand out presents, with a song-and-dance send-off from the elves. If you want to learn the secrets of the elves, take a class in the Elf School at SantaPark to earn your magical diploma.
Or visit Joulukka, deep in the forest, to learn the Finns' favourite Christmas traditions, from baking the Christmas pastry 'tahtitorttu' to fetching your own Christmas tree from the forest. Better still, enjoy a Christmas sauna under the auroras, with hot drinks or bubbles, and the chance to go ice swimming. For more sedate pursuits, check with the Rovaniemi Church for Christmas carol times.
You can also take a guided Northern Lights tour via reindeer sleigh while you're there, and stay in an igloo hotel. The Snowman World igloo hotel has a constant temperature of just below 0C, but don't worry – the sleeping bags are designed for extreme conditions, and you'll receive an Arctic Night Survival Certificate in the morning. You can also have a drink in the Ice Bar or dine in the Ice Restaurant, which features reindeer on the menu (just don't tell the kids).
---
Magical affair: Top 10 Hotels In London For Christmas
Unique lunch: All Aboard Belmond For Yuletide Spirit
---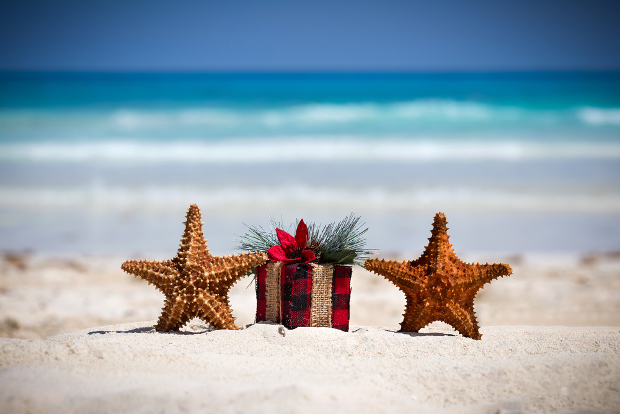 * Picture courtesy of Shutterstock
Beach Break
Head to The Philippines – a country that takes Christmas seriously – for a beach break with all the trimmings. The 5-star Crimson Resort & Spa on the island of Mactan, has delved into the spirits of the season with a range of Christmas-themed cocktails, and that's just one of its festive offerings.
You can bring the extended family and make it a holiday get-together for groups of 10 or more, including a 'family-style' or barbecue lunch or dinner and a round of iced tea. The Ginger Bread House of Surprises stocks traditional Filipino Christmas staples to cover all your gift needs. Plus, there's a Christmas Eve dinner buffet or wine pairing dinner; and a Christmas Day brunch.
You can get festive with a Sparkles and Snowflakes manicure and pedicure at the spa; or make sure you're party ready with the Festive Glow treatment, featuring a botanical massage and express facial. Then stick around for the Cirque New Year's Eve Party with stilt walkers, jugglers and magicians, and follow it up with a New Year's Day brunch.
The Philippines – a predominantly Christian country – celebrates Christmas in several ways, from carols as early September through to the Santo Nino celebrations on the third Sunday in January. In Cebu City, which is connected by bridge to Mactan, you can visit the 400-year-old Basilica Minore del Santo Nino, for which the famous Sinulog cultural and religious festival is celebrated.
* Picture courtesy of Shutterstock
Cruise Escape
Celebrate the festive season on a cruise, where everything is done for you and there's endless onboard entertainment to satisfy the grinchiest of family members. You won't have to cook or clean up, you can de-stress with spa treatments, shop for gifts on board, and take a shore excursion if you need to get away.
For example, P&O's Christmas cruises around the South Pacific offer carolling and visits from Santa, complete with presents, in addition to all the usual nightclubs, kids' activities, pools, shows and shore excursions. Christmas fare is provided at lunch and dinner on Christmas day.
Crystal Cruises, which recently was named best line for luxury by US News & World Report, offers special holiday voyages, transforming Crystal Symphony and Crystal Serenity into holiday wonderlands, boasting more than $US100,000 worth of decorations to celebrate Hanukkah, Thanskgiving, Christmas and New Year's.
The voyages feature seasonal parties, carols, tree lightings, musical productions, sessions with Santa, holiday movies, religious services and traditional feasts. This year's Christmas cruises are based in the Caribbean, but next year there are plans for an Auckland to Melbourne cruise over Christmas and New Year.
Other Travel Articles You Might Like...
Talk to a First & Business Class Expert