31 July 2015
Words by Anna Howard
Any cook worth his salt knows the key to a great dish is in the seasoning. The same can be said for cruise lines. A sprinkling of salt – or should we say, Salt grill – to P&O Cruises has proved to be a winner for this much-loved cruise line.
Luke Mangan was the first Australian chef to bring his passion, creativity and flair for modern, yet uncomplicated flavours to sea, with destination restaurant Salt grill by Luke Mangan.
What started out as a throwaway comment between Luke and P&O Cruises Senior Vice President Sture Myrmell blossomed into one helluva tasty collaboration.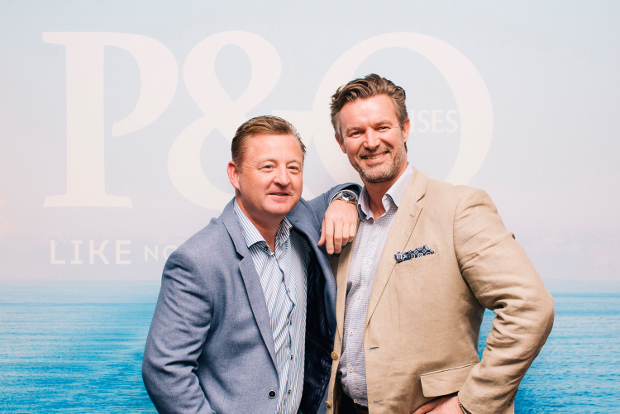 "When Sture initially told me they were looking to increase the profile of fresh Australian produce on board their ships – I loved the challenge and admired what his vision for P&O was. It seemed like great opportunity and the last five years are testament to a series of innovations and exciting new projects," says Luke.
P&O Cruises launched Salt grill by Luke Mangan on Pacific Jewel in December 2009 and the restaurant was an instant success, serving a full house twice a night and filling tables at lunchtime. Pacific Dawn and Pacific Pearl followed suit 12 months later, and the three 60-seat restaurants have served more than 350,000 meals. So popular is the concept that cruisers often have to book as soon as they board.
Who could blame them?
"Signature dishes such the crab omelette with enoki mushroom salad as well as our licorice parfait have been staples and favorites over the past five years. The menus have evolved to also include seared sea scallops with blue cheese polenta and truffle oil, as well as strawberry cheesecake with jelly, sorbet and freeze-dried berries," Luke says.
The sheer numbers of dishes that fly off the pass are only set to increase when P&O's newest vessels, Pacific Eden and Pacific Area set sail in November.
Anticipation is at an all-time high for a glimpse into these state-of-the-art ships. Luke's empire on the high seas will expand with two more Salt grills, as well the Salt grill bars.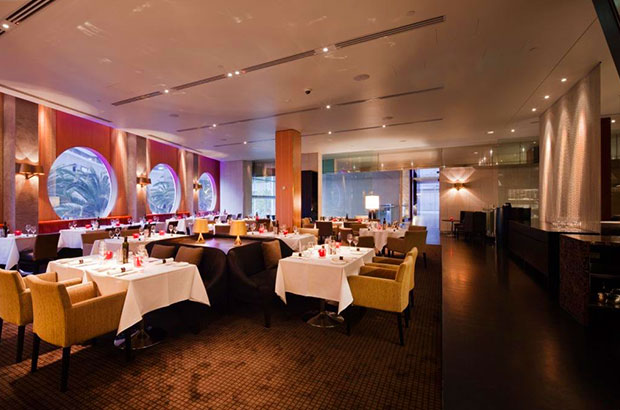 However, P&O's culinary catalogue doesn't stop and end with Luke. The cruise line has made a major commitment to delicious innovation, with a minimum of eight onboard dining experiences on each ship. Even more are promised on Pacific Aria and Pacific Eden.
Pacific Jewel was the first P&O ship to debut The Pantry, an interactive food hall, which will also be found on the new vessels. This international marketplace serves up made-to-order dishes from South Africa to Mexico and every destination in between. The days of the bain-marie are numbered.
Pacific Aria and Pacific Eden are also banning the buffet, instead focusing on a line-up of world-class eateries. Seductive, ultra-swish Dragon Lady serves up a medley of Pan-Asian cuisine, while Angelo's Italian promises comfort food with a contemporary edge.
It's no surprise the cruise liner is taking its commitment to good food seriously. The demand for gourmet grub as the result of what many dub the 'Masterchef effect' isn't necessarily a bad thing.
The rise of reality cooking television competitions has bolstered Australians' desire for creative, wholesome food, whether it's in the kitchen at home or in a restaurant at sea.
Still, Luke says the Salt grill concept has been more successful than he ever imagined.
"From the first night we opened our doors on the Pacific Jewel, P&O's guests have embraced the Salt grill experience.
"To be celebrating Salt grill restaurants at sea five years later is a fantastic result, which speaks volumes about P&O's approach to cruise cuisine as well as Australians' love of good food."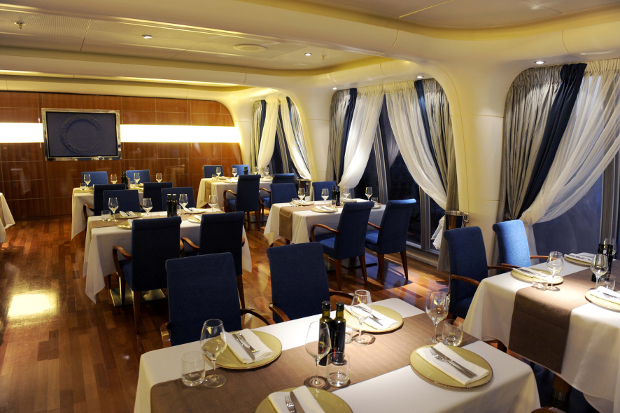 So, what's next for the revered restaurateur who can boast some of hottest tables at sea?
"The future of Salt grill stems back to one simple concept about our business – that being relationships are the key ingredient for all we do. Whether it's the relationships between ingredients to create unexpected food experiences, our partners, our customers or our suppliers, the future of Salt grill is a combination of all these areas," Luke indicates.
"Right now – the future is great, sure there maybe new restaurants in the pipeline, but if we focus on these details that's when the future gets even more exciting!"
Other Travel Articles You Might Like...